Young French Cinema 2023 Selection Spotlights Diverse Emerging Filmmakers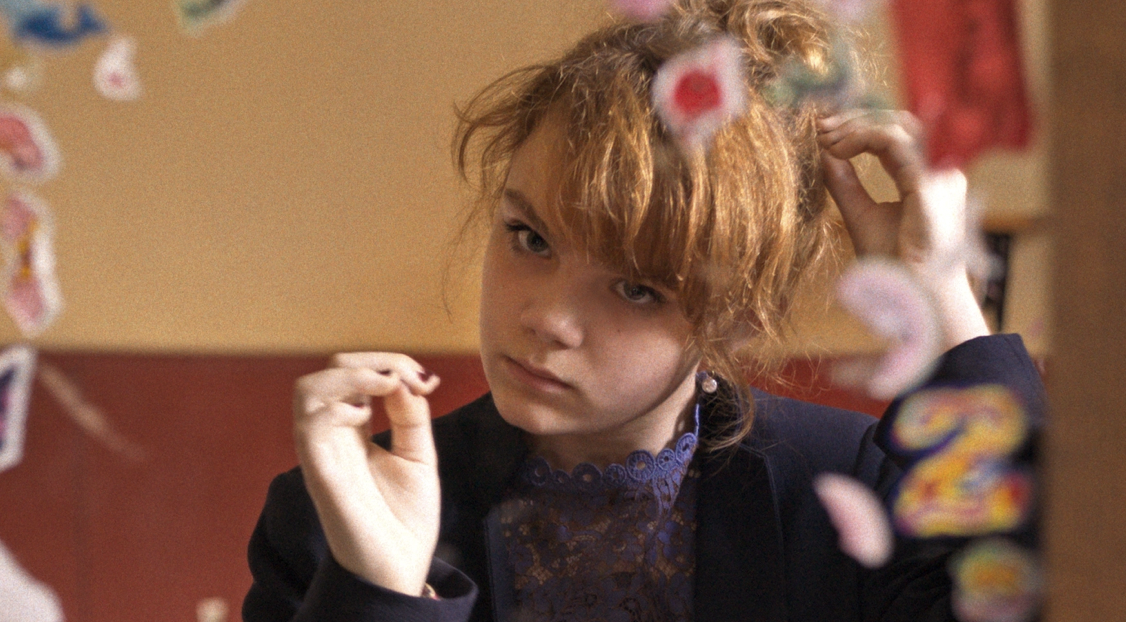 Eleven feature films are now available for in-person screenings throughout the US.
Villa Albertine and Unifrance today announced the official selection for the eighth edition of the Young French Cinema program. Designed to support films without existing US distribution, Young French Cinema brings the work of emerging French filmmakers to audiences across the Unites States. The 2023 program is now available for booking by art house cinemas, film societies, the Alliance Française network, and American universities.
In collaboration with Unifrance, Young French Cinema is one of 15 professional programs from Villa Albertine, a new kind of cultural institution working across disciplines and continents to build a vibrant community of arts and ideas. For the eighth year in a row, it offers a selection of today's best films and filmmakers, who have continually been singled out for praise by the international press. Most of the films selected in this program have premiered in top international festivals: 4 of them were selected at the 2022 Cannes Film Festival while others were presented at the Berlinale, in Venice, Telluride… The program mainly focuses on rising talents, from high-profile independent works to impactful dramas and powerful documentaries about the world around us, with two features selected in collaboration with Swiss Films. The 2023 selection demonstrates that this young generation—more than ever—shares a global vision and an amazing capacity to combine cultural influences and tackle an incredibly wide range of subject matters.
2023 SELECTION: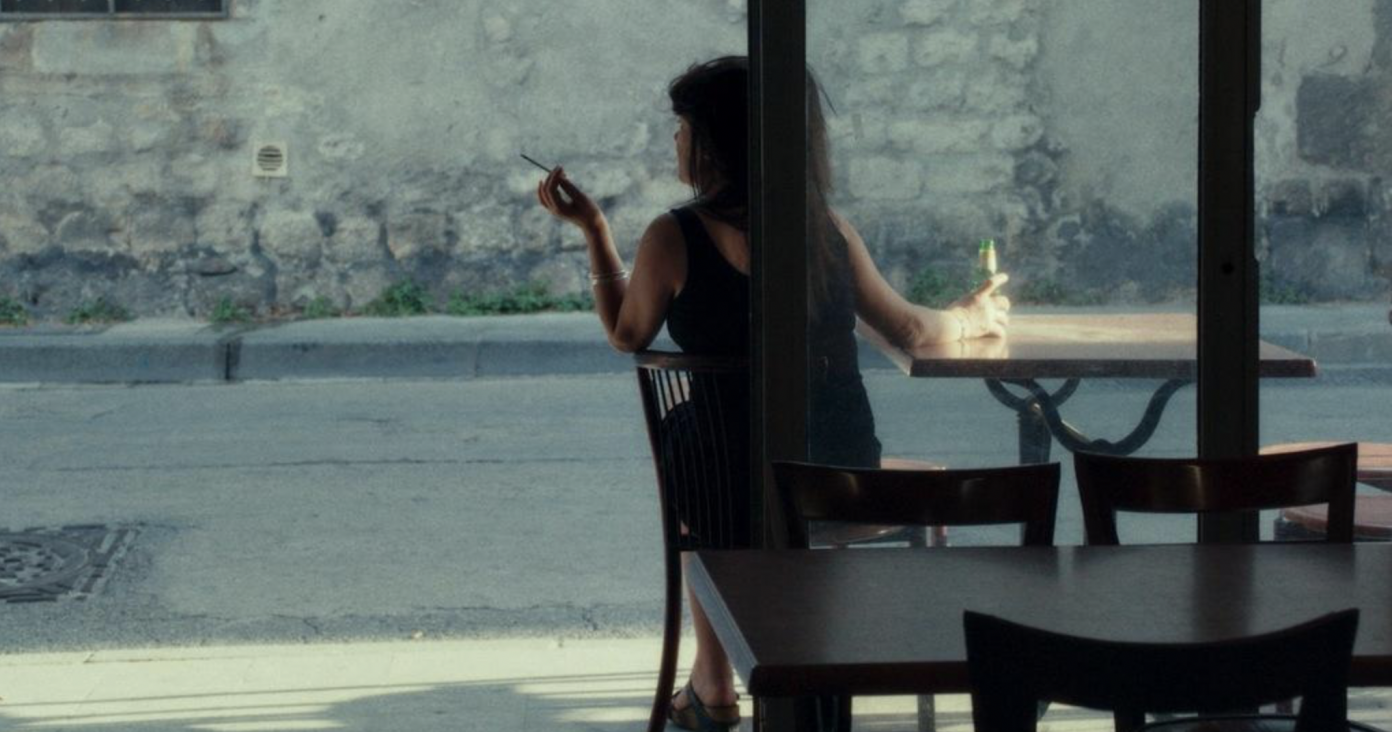 Atlantic Bar (Atlantic Bar) by Fanny Molins – At l'Atlantic Bar in Arles, Nathalie, the owner, is at the center of attention. Here, people sing, dance and hold each other close. After the announcement of the sale of the Atlantic Bar, Nathalie and the regulars are faced with the end of their world and the loss of a place, at times harmful, but desperately needed. Presented at Cannes FF – ACID.
Documentary – France, 2022 – 77 min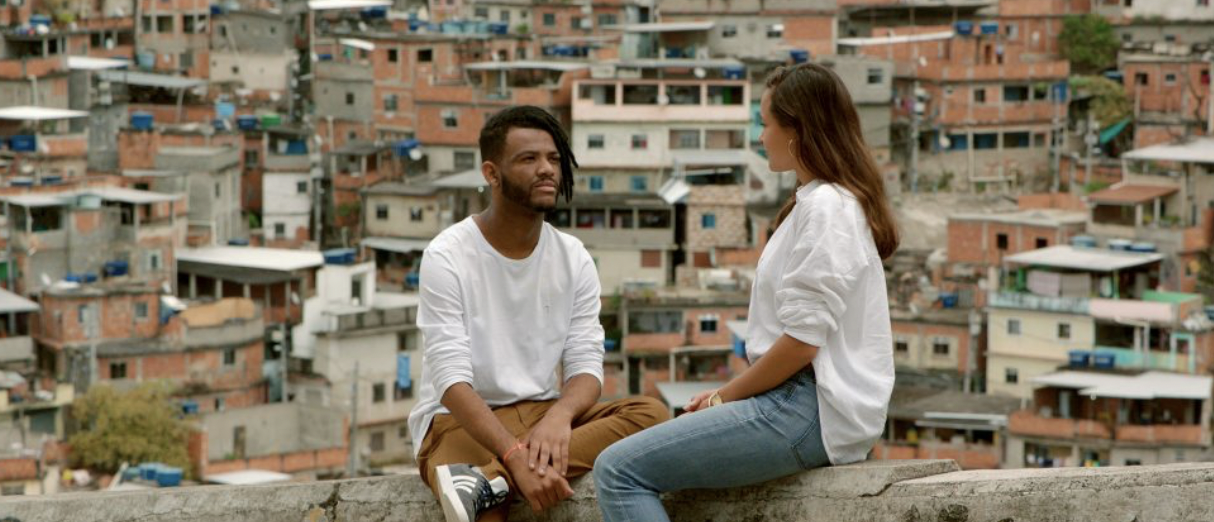 Bigger Than Us (Bigger Than Us) by Flore Vasseur – For six years, Melati, 18, has been fighting the plastic pollution that is ravaging her country, Indonesia. Like her, a generation is rising up to fix the world. Everywhere, teenagers and young adults are fighting for human rights, the climate, freedom of expression, social justice, access to education or food. Dignity. Alone against all odds, sometimes risking their lives and safety, they protect, denounce and care for others. The earth. And they change everything. Melati goes to meet them across the globe. She wants to understand how to hold on and continue her action. From the favelas of Rio to the remote villages of Malawi, from makeshift boats off the island of Lesbos to Native American ceremonies in the mountains of Colorado, Rene, Mary, Xiu, Memory, Mohamad and Winnie reveal a magnificent world, one of courage and joy, of commitment to something bigger than oneself. At a time when everything seems to be or has been falling apart, these young people show us how to live. And what it means to be in the world today. Presented at Cannes FF & San Sebastian FF.
Documentary – France, 2021 – 96 min
Cast: Melati Wijsen
"inspirational tales that emphasise hope and positivity", Screen International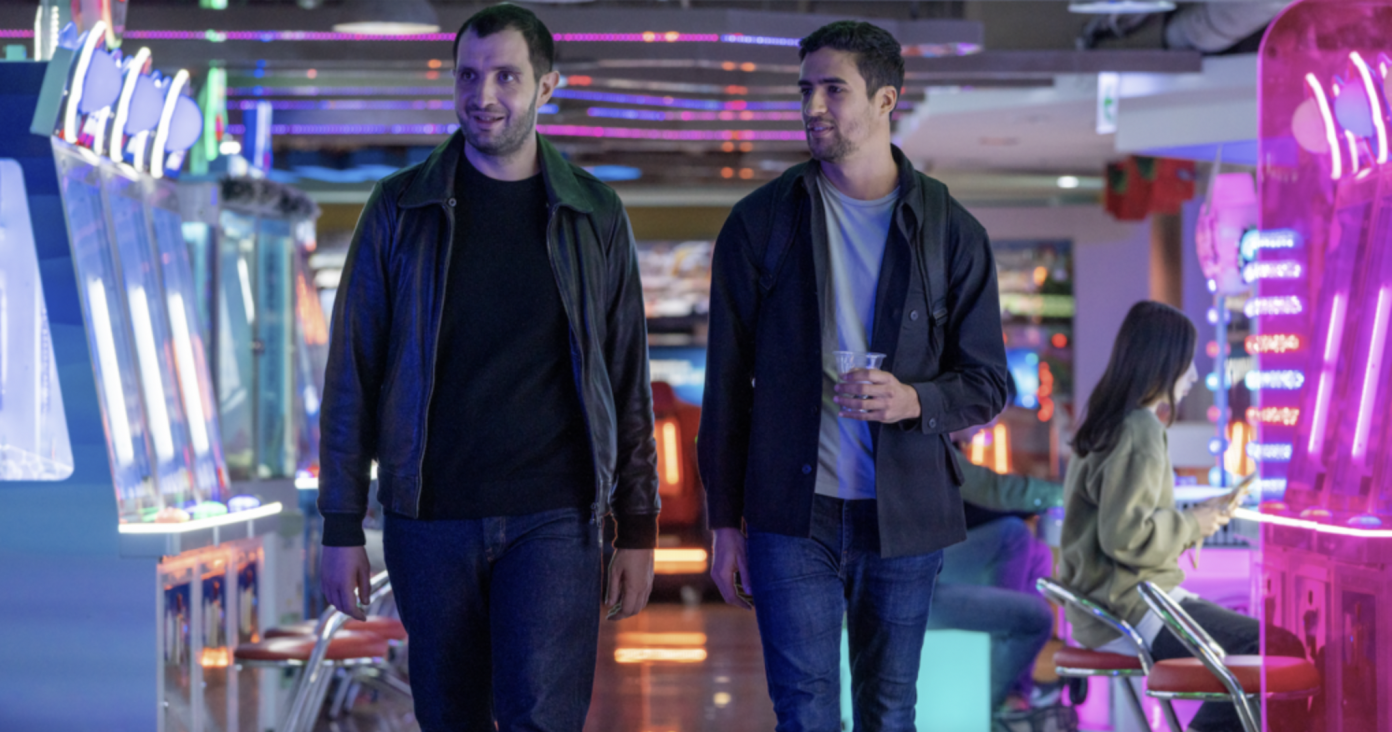 For My Country (Pour la France) by Rachid Hami – Aissa, a young officer of Algerian origin, tragically loses his life during a fresher initiation ritual at the prestigious French military academy of Saint-Cyr. As the death tears through his family, controversy arises over Aissa's funeral plans when the Army refuses to take responsibility. Ismael, his older, rebellious brother, tries to keep the family united as they fight to win justice for Aissa. Presented at Venice FF.
Drama – France, Taiwan, 2022 – 113 min
Cast: Karim Leklou, Shaïn Boumedine, Lubna Azabal
"Its personal story explores many facets of displacement through an atmospheric and memorable film." Deadline 
"Rachid Hami signs a work that is both expansive and sensitive." Cineuropa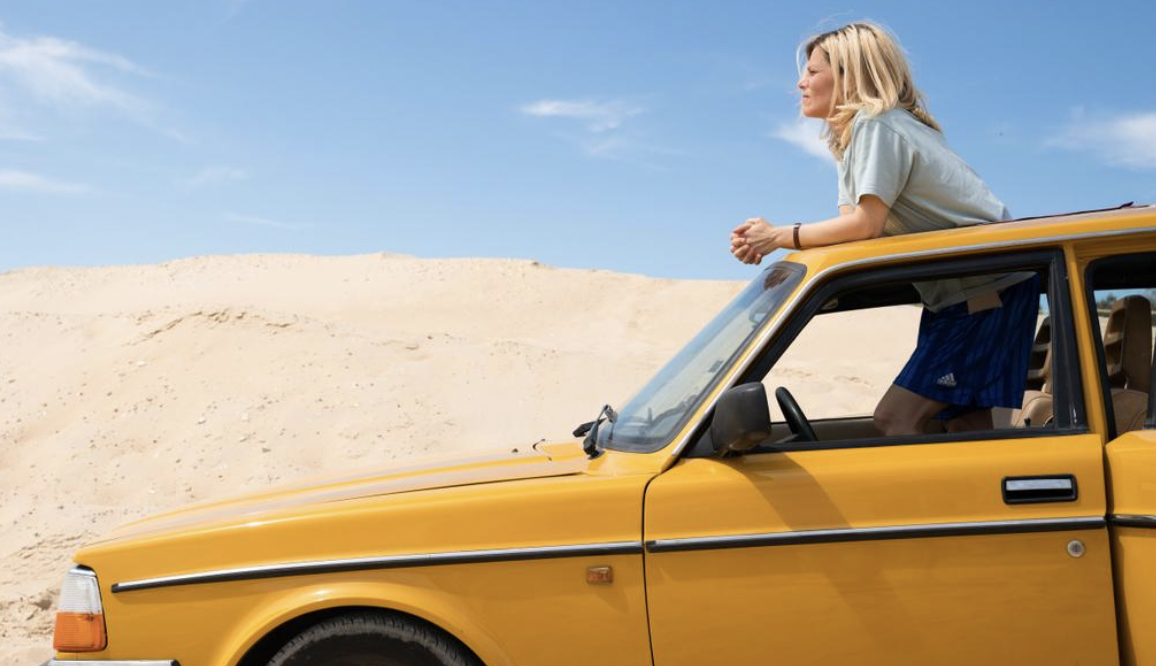 Freestyle (En Roue libre) by Didier Barcelo – One morning, Louise, 45, is suddenly unable to step out of her car. Sweats, anxieties, palpitations… she is having an inexplicable panic attack. She is tetanized and simply cannot set foot outside. It will surely pass… except it doesn't ! Freaked out, Louise starts hysterically driving around with no goal. For now, her only option is to keep driving until she runs out of gas… Once at the service station, she'll eventually have to get out of her car… except she still can't!That's when Paul, 20, breaks into her car with one obsession : drive to the ocean. And if she doesn't like it, she can just get the hell out… except she really can't! And so Louise and Paul begin their Tour de France. He thinks she's crazy, she thinks he's a jerk. Stuck together, our exceptional duo embarks on a hilarious road trip… bursting with kinetic energy! Presented at Cinemania Montréal.
Comedy – France, 2022 – 89 min
Cast: Marina Fois, Benjamin Voisin
"FREESTYLE is a powerfully revolutionary film, it is by its small thematic, aesthetic and narrative overflows that Didier Barcelo's feature film manages to surprise and seduce." Ecran Large 
"Didier Barcelo signs a tender and whimsical comedy that holds up perfectly." La Croix 
"Marina Foïs and Benjamin Voisin form a hilarious duo in this road movie with impeccable rhythm and chiseled dialogue." Trois Couleurs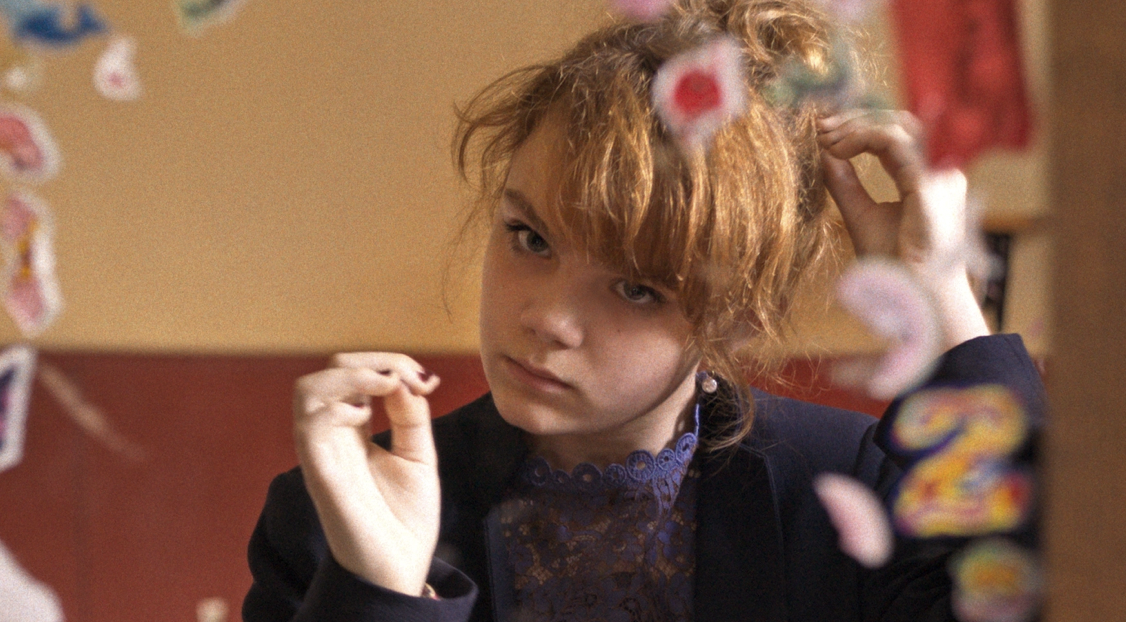 Love According to Dalva (Dalva) by Emmanuelle Nicot – Dalva, 12, lives alone with her father. One evening, the police storms into their home and takes her into foster care. As Dalva befriends her new roommate Samia and social worker Jayden, she gradually comes to understand the love she shared with her father was not what she thought. With their help, Dalva will learn to become a child again. Presented at Cannes FF, Critics Week & IFFR Rotterdam.
Drama – Belgium, France, 2022 – 87 min
Cast: Zelda Samson, Alexis Manenti, Fanta Guirassy
"Impactful." The Hollywood Reporter
"Rewarding and thought-provoking. Nicot is a promising talent." Deadline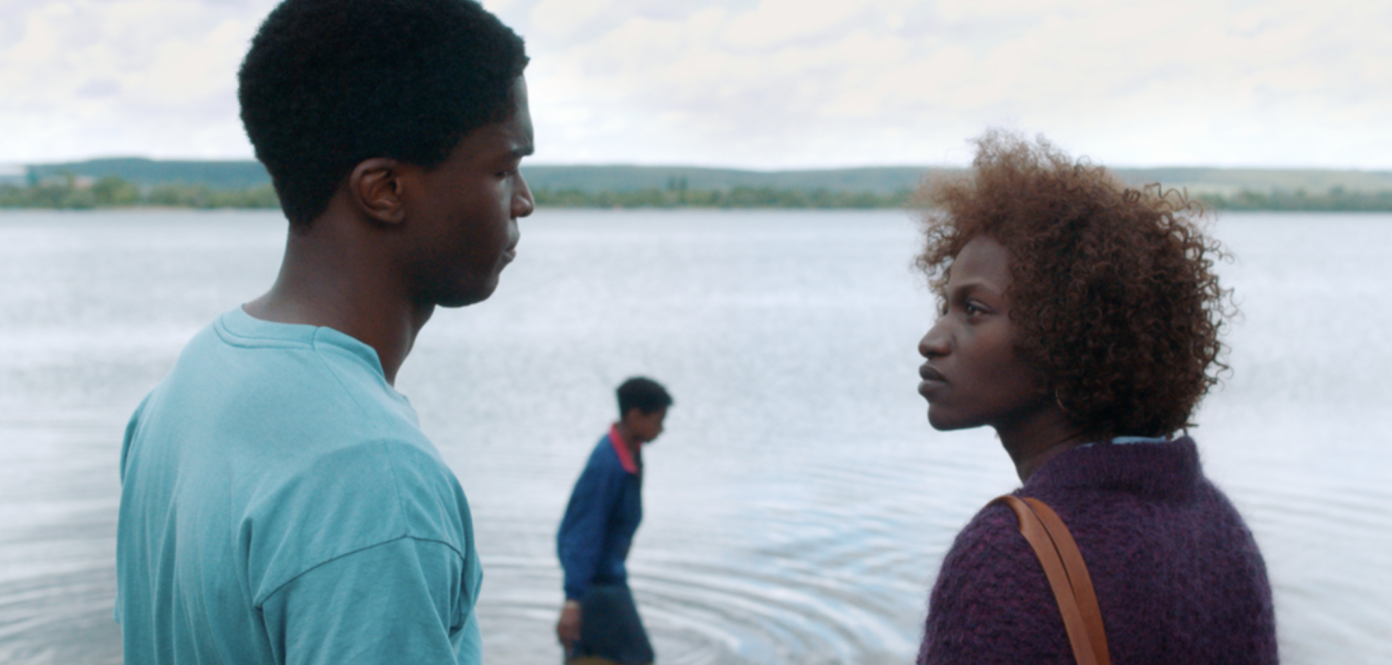 Mother and Son (Un Petit Frère) by Léonor Serraille – In the late 1980s, Rose moves to the Paris suburbs with her two young sons, Ernest and Jean. Spanning 20 years from their arrival in France to the present day, the film is the moving chronicle of the construction and deconstruction of a family. Presented at Cannes FF, Competition.
Drama – France, 2022 – 116 min
Cast: Annabelle Lengronne, Stéphane Bak, Kenzo Sambin
"A moving drama, superbly played by Annabelle Lengronne." (4 stars) The Guardian
"Emotionally acute, delicate but wrenching." Variety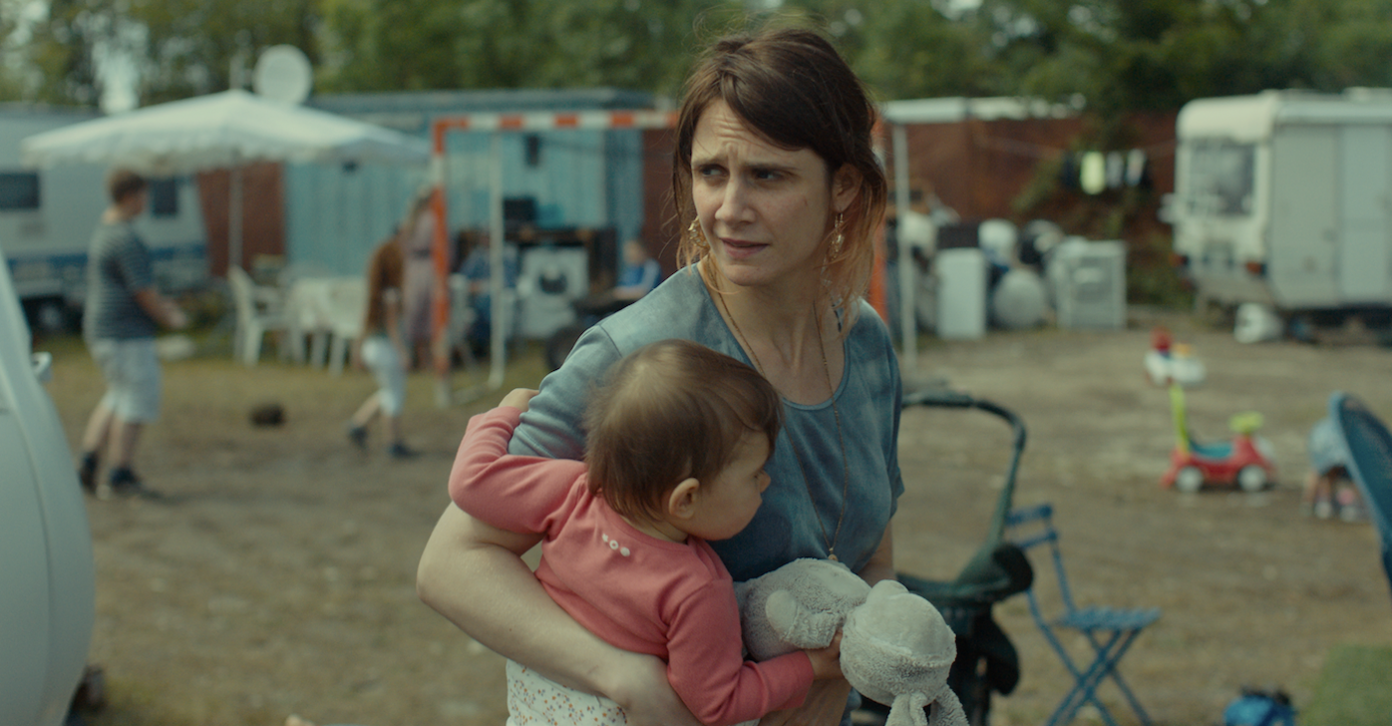 The Sixth Child (Le Sixième Enfant) by Léopold Legrand – Franck is a scrap dealer who lives with Meriem in the outskirts of Paris. They have five children, a sixth on the way, and serious money problems. Julien and Anna are lawyers and can't have children. This is the story of an unthinkable arrangement. Presented at Namur FIF.
Drama – France, 2022 – 92 min
Cast: Sara Giraudeau, Benjamin Lavernhe (from the Comédie Française), Judith Chemla
"A deeply human drama carried by an exceptional cast – this multi-award-winning film at the Angoulême Festival brings together a straight-forward script, intimate drama and masterful interpretation." Le Parisien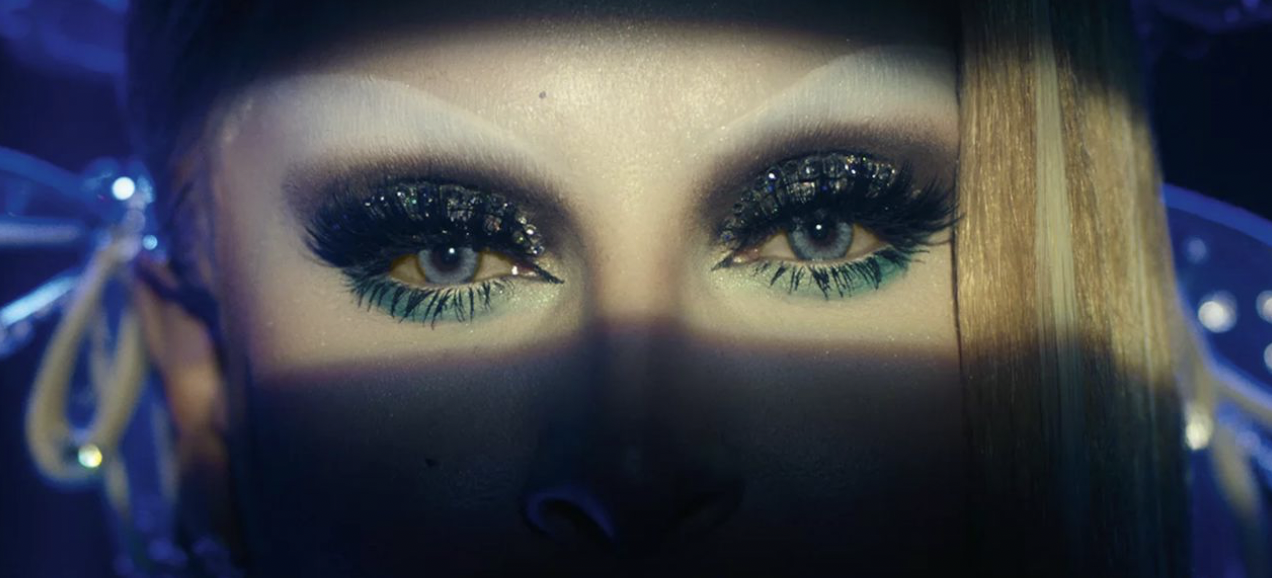 Three Nights a Week (Trois Nuits par semaine) by Florent Gouëlou – 29-years-old Baptiste is in a relationship with Samia when he first meets Cookie Kunty, a young drag queen from the Parisian scene who immediately mesmerises him. Initially motivated by the idea of a photography project revolving around Cookie, he immerses himself into this world, eventually embarking upon a relationship with Quentin, the young man behind the drag queen. Presented at Venice FF, Critics Week (Opening Film).
Drama, comedy – France, 2022 – 103 min
Cast: Pablo Pauly, Romain Eck, Hafsia Herzi
Conveying to perfection the vibrancy of this incredibly intense (the baroque and joyful magic of their shows, the nightclubs) yet wistfully painful (the return to everyday life, society's occasionally hostile gaze, etc.) world, Florent Gouëlou examines a complex relationship with the world (…), which is nonetheless bursting with life. It's an audacious first feature film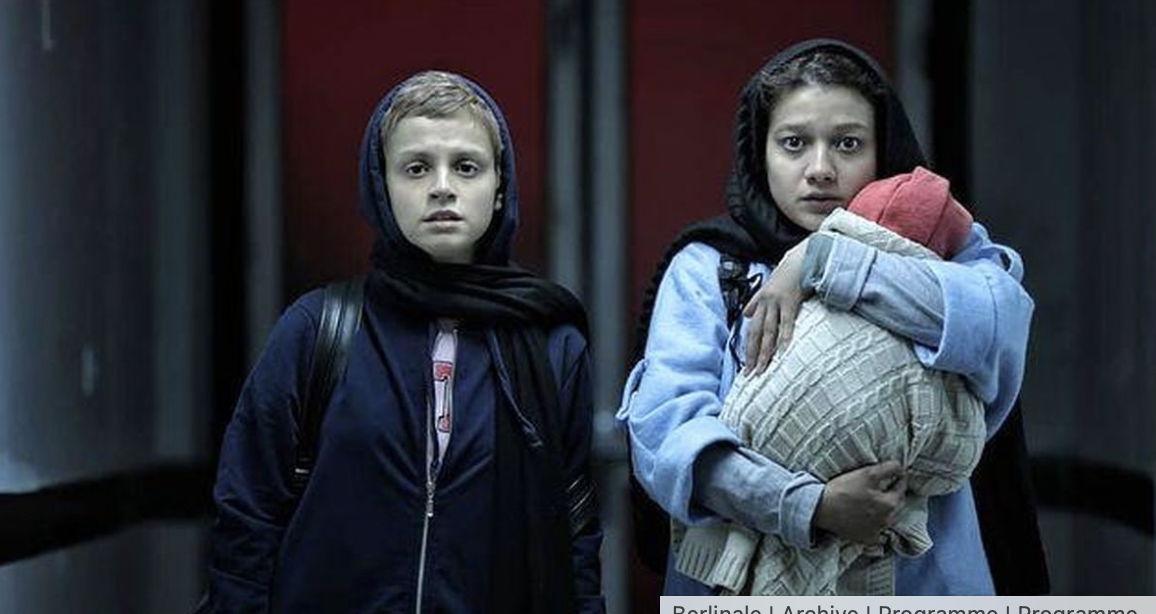 Until tomorrow (Juste une Nuit) by Ali Asgari – In Tehran, a single young mother's courage is tested when she resorts to desperate measures to hide her illegitimate child from her parents. Presented at the Berlinale, Panorama 2022.
Drama – Iran, France, 2022 – 86 min
Cast: Sadaf Asgari, Ghazal Shojaei, Babak Karimi
"Vibrates with sympathy for its character… A bravura performance… and a one-shot scene to file alongside the greats" Screendaily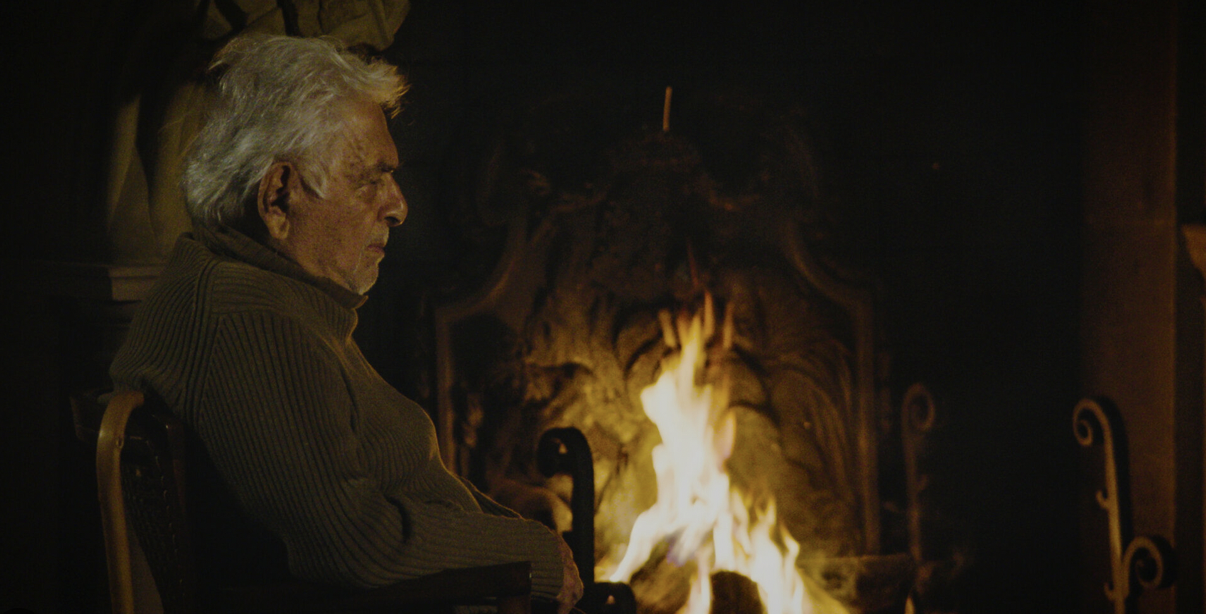 See you Friday, Robinson (À Vendredi, Robinson) by Mitra Farahani – « We should start with a correspondence, maybe we will not correspond to one another. Ebrahim can send me a letter this Friday, and I'll answer him next Friday. So, see you Friday, Robinson! » And so, Jean-Luc Godard stages himself in his daily thought, wisely desperate, and sends images and words from Switzerland to the other side of the Channel. In his mansion in Sussex, Ebrahim Golestan tries to decode these UFO-messages and skillfully seeks to bring them back to the appearance of reason. And so on, until the day a veil falls over the two Gods on the run. Does the existence of poets still have any meaning in these times of distress? ». Presented at Telluride & the Berlinale.
In collaboration with Swiss Films.
Documentary – France, Switzerland, Iran, Lebanon, 2022 – 96 min
Cast: Ebrahim Golestan, Jean-Luc Godard
"An impertinent exercise of admiration. […] A film that sparkles with life." Le Monde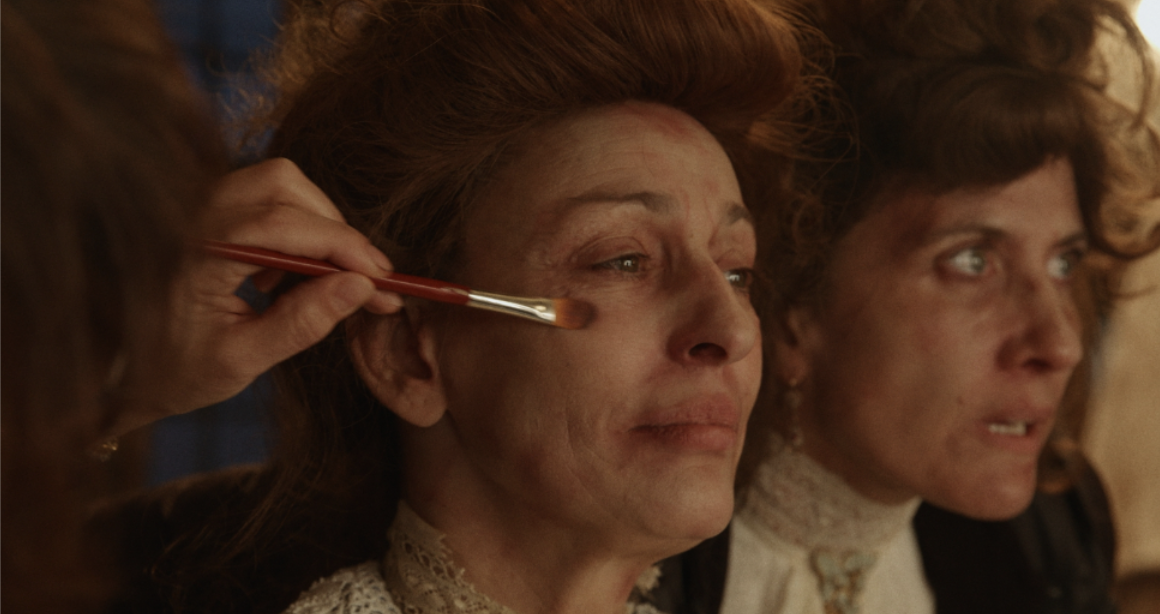 Stuntwomen (Cascadeuses) by Elena Avdija – Being thrown down a flight of stairs, hit by a car or beaten up is the everyday life for stuntwomen. We follow Virginie, Petra and Estelle during training sessions and on film sets in France and the US. What does all this pretend-violence do to their bodies and minds? There is always a trade-off between the desire to perform as realistically as possible and their own boundaries. Scenes with cars are spectacular, but the roles in which they are beaten up are much harder to watch. Few action movies have female heroes so they usually play the role of victims. Stuntwomen are hired to endure violence, while the task of their male colleagues is to inflict it. IDFA, Official Selection.
In collaboration with Swiss Films. 
Documentary – Switzerland, France, 2022 – 84 min
Cast: Virginie Arnaud, Petra Sprecher, Estelle Piget
YFC 2023 GUIDELINES 
YOUNG FRENCH CINEMA is available to U.S. art house cinemas, film societies, the Alliance Française network and universities. Part of the selection is also available in Canada. 
2022 PROGRAM: Due to the current context, we are offering the selection both physically and virtually, through Eventive and other virtual platforms. 
FILM SELECTION: The program includes 11 feature films, including 2 French-Swiss co-productions for our first partnership with Swiss Films. 
All the selected features premiered in major international film festivals in 2022, including Cannes, Locarno, TIFF, IDFA …. 70% of the selection is directed by women. 
All films can be booked "à la carte": there is no minimum or maximum number of films that you must choose. In the event that you are showing more than three films from the program as a festival or series, that festival/series should be named YOUNG FRENCH CINEMA.
FEATURE FILMS FEES: 
Each feature film in the 2023 program is available for a $300 booking fee for up to two screenings per film. Fees are paid either directly to the rightsholder (if only one film is booked) or to Unifrance (if more than 2 films are booked) who then reimburse the rights-holders. Please note that outgoing shipping costs are to be paid by each organization. 
FORMAT: 
All films are available in DCP, provided by DCU on hard drive or via electronic/download delivery. 
TIMELINE: 
All film inquiries must be sent at least four weeks before the screening date and addressed to adeline.monzier@unifrance.org and sandrine.neveux@villa-albertine.org. Unifrance will be the third party between you and the rights-holder in France.
PUBLICITY: All publicity materials must include the following credit line: This Young French Cinema program was made possible with the support of Unifrance and Villa Albertine in partnership with the Cultural Services of the French Embassy in the United States.
TALENTS: Venues that would like to organize an in-person discussion/masterclass with the director/actor of one of the films shown can apply for a travel grant to fly the artist to the U.S. Please send us an email with your request and be as detailed as possible about your proposed event. Unifrance will consider your application and if positive, facilitate the contact with the artist. 
Venues that would like to organize a live virtual Q&A or master class with the director/actor/actress of one of the films shown can contact Unifrance to facilitate the contact with the artist.


For all requests (including the grants) and for access to screeners, please contact: adeline.monzier@unifrance.org and sandrine.neveux@villa-albertine.org
Discover more about Young French Cinema here

Founded in 1949 and strengthened thanks to its merger with TV France International in 2021, UniFrance is the organisation responsible for promoting French cinema and TV content worldwide.
Located in Paris, UniFrance employs around 50 staff members, as well as representatives based in the U.S., in China, and soon in Japan. The organisation currently brings together more than 1,000 French cinema and TV content professionals (producers, filmmaking talents, agents, sales companies, etc.) working together to promote French films and TV programmes among foreign audiences, industry executives and media.
 
Sign up to receive exclusive news and updates