Albertine Dance Season 2023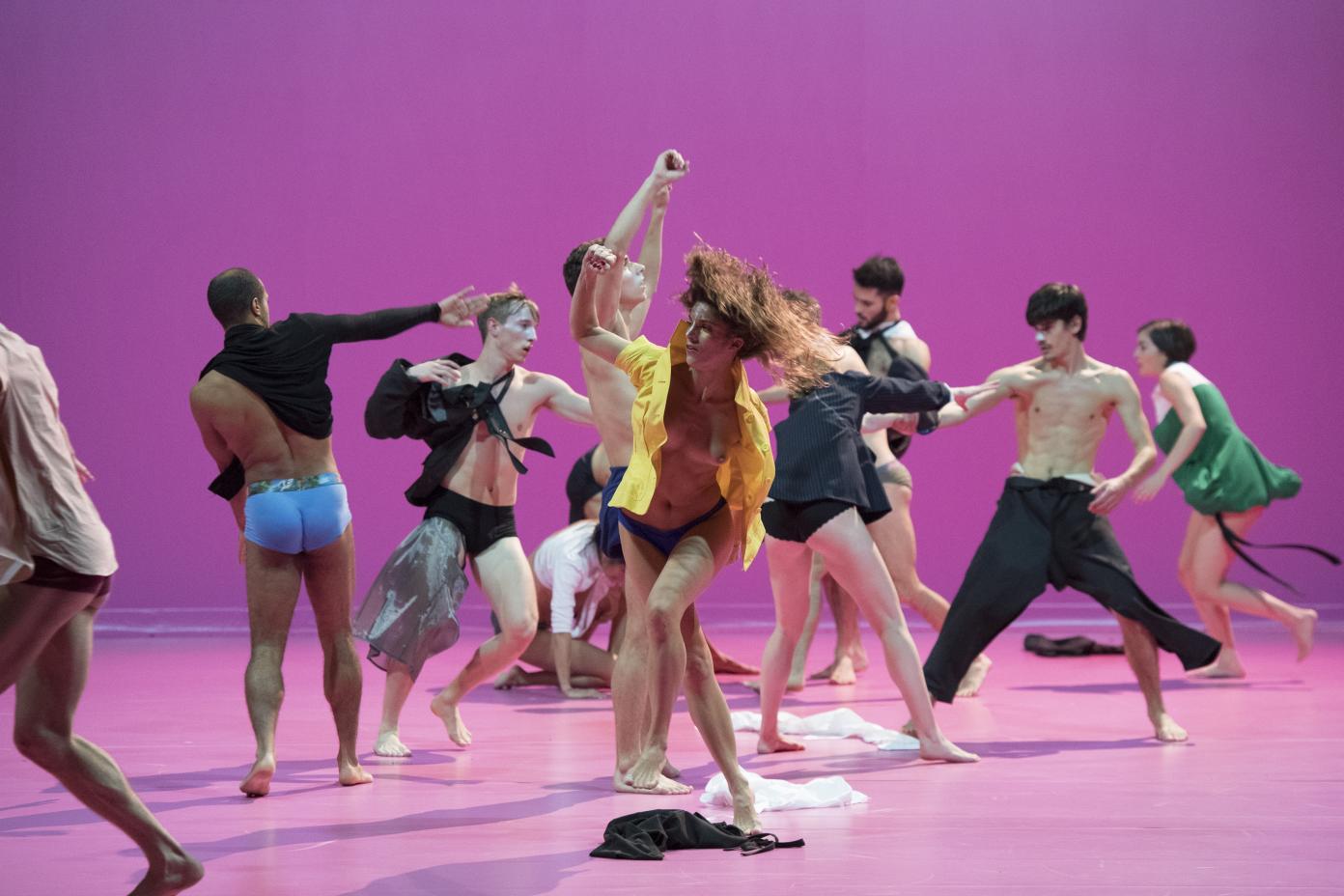 Albertine Dance Season: A year-long celebration of the art of dance from inception to performance
For many years, international dance exchange between France and the United States has been thriving. The ability to cultivate new relationships and reinforce dynamic cooperation among individuals and institutions across the Atlantic has nurture and given rise to a new generation of artists and choreographers. Mutual artistic influences have created a more inclusive and diverse dance scene.
To continue the momentum, Villa Albertine, the new French institution for arts and ideas in the United States organizes a Dance Season in 2023 to reflect on the evolution of dance in a post pandemic world and to encourage a new generation of dance makers.
Developed with the support of major French institutions such as Institut français, Centre National de la Danse (CN D), the French Ministry of Culture, Albertine Foundation, and several U.S. presenting partners, the Albertine Dance Season features several programs all along the year 2023 as follows:
See the Schedule of Events page for performance dates and other events such as talks.
Choreographers, Artists, and Scholars in Residence 
A program of residencies in the United States with research themes as different as new trends of urban dances, the body as an archive, among others, in dialogue with professionals and communities to develop future collaboration.
Read more about their projects here:
Wanjiru Kamuyu & Dirk Korell (Feb-March)  /  Smaïl Kanouté (March) /  Léna Blou (March-April) /  Ashley Chen & Peter Steven (Feb-March) / Jonathan Drillet & Marlène Saldana (March) /  Noé Soulier  (April) /   Amala Dianor & Grégoire Korganow (April)  / Nelisiwe Xaba  (April) / Flora Detraz (May) /  Hamid Ben Mahi & Christophe Hutin (June) / Sarah Fila-Bakabadio (May-June)
Companies on Tour
Several emerging and established companies will tour the United States featuring recent creations, many with multidisciplinary practices: Dorothée Munyaneza, Nacera Belaza, Smaïl Kanouté, Calixto Neto, Dimitri Chamblas, to name just a few.
French-American collaborations are also part of the Dance Season such as Cela nous concerne tous / This Concerns All of Us,  a commission from CCN Ballet de Lorraine to the American choreographer-performer Miguel Gutierrez and For Four Walls, choreographed by Petter Jacobsson and Thomas Caley (April 21-22, at NYU Skirball)
A Fall Dance Festival in New York
Over the course of two weeks from October 19 to November 3rd, Dance Reflections by Van Cleef & Arpels Festival will present up to 10 companies, It includes American premieres by artists and companies such as (LA)HORDE-Ballet de National de Marseille, Gisèle Vienne, Rachid Ouramdane, Dorothée Munyaneza, Lyon Opera Ballet and Lucinda Childs, Ola Maciejewska, Boris Charmatz… See the full program and details here
Dialogues and Discussions
Programs of discussions will be developed across disciplines with dance makers, scholars and curators to nurture dialogues as well as a robust presence on campuses to reinforce educational and exchange programs. Dates are announced on the Schedule of Events page
A Professional Symposium
A professional symposium (in person/online) will reflect on future partnerships based upon history and present time. It will gather key actors in the dance and performance field in the U.S. and bring partners from across the Atlantic to elaborate a series of best practices and tools to support future partnerships on dance making and curating. The dates are announced: October 26-27, 10am-5pm, in New York
The Dance Films Catalogue
The Dance Films Catalogue conceived in 2021 features films and documentaries by and with artists of various backgrounds. While most of the films are recent releases, the catalogue also includes titles from the past decade and earlier. The online catalogue is updated regularly with new features.
The aim is to promote the work of choreographers, dancers and directors including a new generation of dance makers such as Smaïl Kanouté, Flora Détraz, (LA)HORDE. It is a resource for contemporary and performing arts centers, dance film festivals, and universities to discover new works, new artists, and present them.
Films on the Green
Get ready to experience the beauty and passion of dance on the big screen with Films on the Green 2023, New York City's free outdoor French film festival. Produced in partnership with NYC Parks and the FACE Foundation, this annual festival returns to Manhattan and Brooklyn's parks from June 2 to September 8, showcasing 12 features that will transport you into a world of rhythm and emotion.
Resources
Reading List : Black Archives Dancing
Reading List : Transformations, a partial history of Hip Hop Dance across France and the US
For more information, contact:
Diane Josse, Cultural Attaché, Visual and Performing Arts | E-mail: diane.josse@villa-albertine.org
Nicole Birmann Bloom, Program Officer, Performing Arts | E-mail: nicole.birmann-bloom@villa-albertine.org
Louise Dodet, Coordinator | E-mail: louise.dodet@villa-albertine.org
Noémie Solomon, Advisor, Curator of Dance Assembly: Conversation Series for the Albertine Dance Season including the Professional Symposium in 2023
Photo: Cela nous concerne tous (This Concerns All of Us) – Choreography by Miguel Gutierrez for the dancers of CCN Ballet de Lorraine – © Laurent Philippe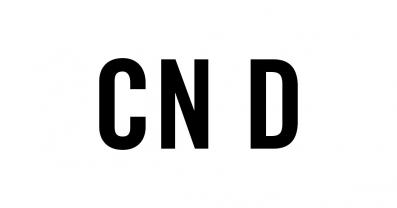 Centre national de la danse (CN D)
As a public establishment founded by the Ministry of Culture, the Centre national de la danse (National Dance Center) brings together all resources aimed at the sector of choreography and its publics in two places, in Pantin (in the Île-de-France region) and in Lyon (in the Auvergne-Rhône-Alpes region). It supports and trains professional dancers, promotes amateur practice, assists with research, conserves and distributes choreographic heritage, and supports the creation of choreographic works in all forms, while promoting a dialogue with other artistic fields.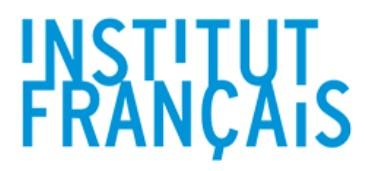 The Institut français is responsible for France's international cultural program. Supervised by both the Ministry for Europe and Foreign Affairs and by the Ministry of Culture, it promotes French culture abroad through cultural exchange initiatives. Operating in a space where the arts, intellectual exchange, cultural and social innovation, and linguistic partnerships interact and intersect, it is also responsible for promoting the French language and the sharing of works, artists, and ideas all over the world. The Institut français is one of Villa Albertine's main French partners.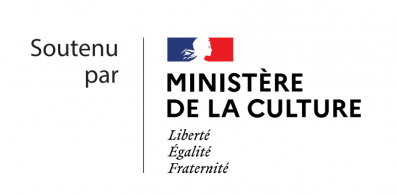 The French Ministry of Culture aims to make the major works of humanity— and especially those of France— accessible to the largest number of people possible. As such, it maintains a policy of conservation, of protection, and of development of all components of French cultural heritage. It promotes the creation of works of art and of the mind, and the development of art practices and education. It further contributes to cultural initiatives outside of France, and to initiatives relating to the establishment of French cultural programs throughout the world.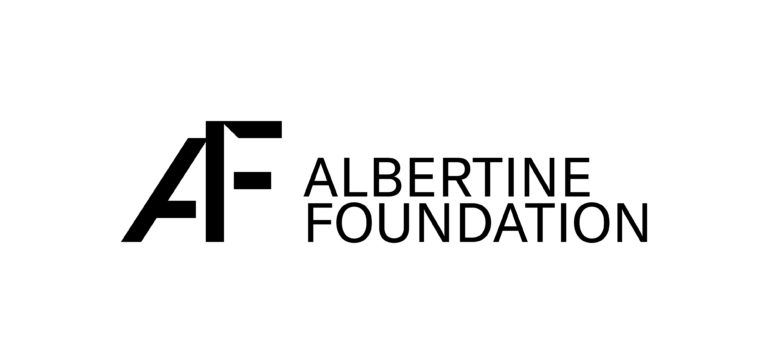 Previously known as FACE Foundation, Albertine Foundation is an American nonprofit organization dedicated to supporting French-American relations through innovative cultural and educational projects. In partnership with the Cultural Services of the French Embassy in the United States, Albertine Foundation promotes artistic, literary, and educational exchange and collaboration between creative professionals from both countries. With additional corporate, foundation, and individual support, Albertine Foundation administers grant programs in the performing and visual arts, cinema, translation, and secondary and higher education, while providing financial sponsorship to French-American festivals and other cultural initiatives. Albertine Foundation focuses on new and recent work of living artists and the promotion of bilingualism and the French language.

Ardian is a world-leading private investment house, managing or advising $150bn of assets on behalf of more than 1,400 clients globally. Our broad expertise, spanning Private Equity, Real Assets and Credit, enables us to offer a wide range of investment opportunities and respond flexibly to our clients' differing needs. Through Ardian Customized Solutions we create bespoke portfolios that allow institutional clients to specify the precise mix of assets they require and to gain access to funds managed by leading third-party sponsors. Private Wealth Solutions offers dedicated services and access solutions for private banks, family offices and private institutional investors worldwide. Ardian is majority-owned by its employees and places great emphasis on developing its people and fostering a collaborative culture based on collective intelligence. Our1,000+ employees, spread across 16 offices in Europe, the Americas, Asia and Middle East are strongly committed to the principles of Responsible Investment and are determined to make finance a force for good in society. Our goal is to deliver excellent investment performance combined with high ethical standards and social responsibility.
At Ardian we invest all of ourselves in building companies that last.
Sign up to receive exclusive news and updates