Portrait: Raphaël Pannier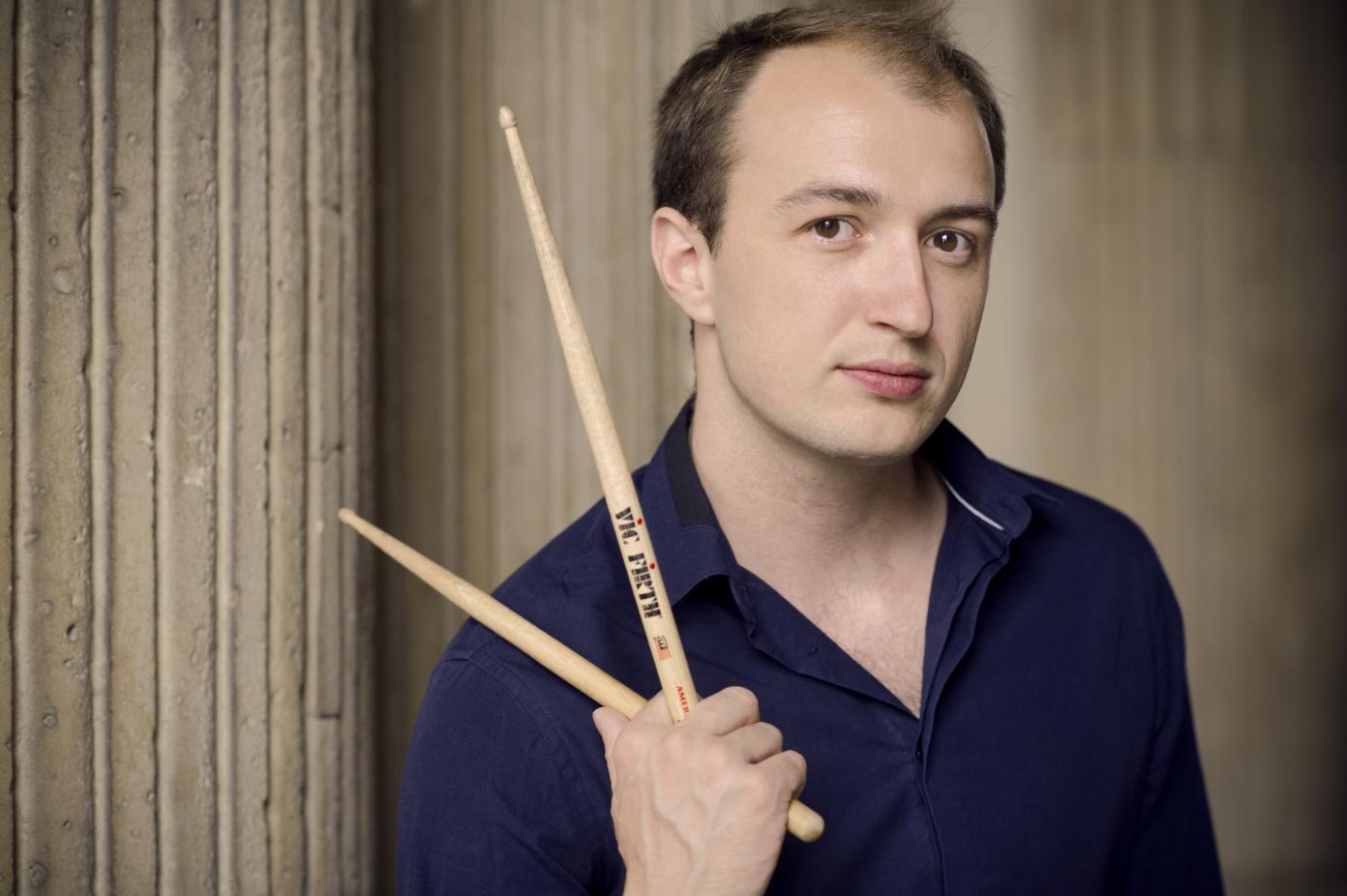 Portrait of Raphaël Pannier
Raphaël Pannier, "an exceptionally gifted jazz drummer" as described by French newspaper Télérama, has just released his very first album, Faune, alongside saxophonist Miguel Zenón, pianist Aaron Goldberg, bassist François Moutin, and pianist Giorgi Mikadze. He will continue to work with this dynamic group on a new project, titled "Paris <-> New York Jazz Project," aiming to record another collaboration album. When the album is finished, Pannier wishes to present his music in the US and in France. This project has received a creative grant as part of FACE Foundation's 2020 Jazz & New Music program, in collaboration with the Cultural Services of the French Embassy in the US.  
About Drummer and Composer Raphaël Pannier 
Raphaël Pannier has been passionate about drums since the age of five and has been performing on stage since the age of 13. In 2008, destiny called him when he was awarded a scholarship to Berklee College of Music in Boston. There, he studied with Terri Lyne Carrington, Ralph Peterson Jr, and Hal Crook, among others, and met  Azerbaijani pianist Emil Afrasiyab. With Afrasiyab, he began his first tour, which lasted from from 2013 and 2015, playing music that fuses jazz and "Mugham," the traditional music of Azerbaijan. In 2014, Raphaël Pannier flew to New York, where he won a scholarship to attend the Master's program at the Manhattan School of Music. He was then selected for the "Betty Carter Jazz Ahead" competition, stage organized for jazz composers at the Kennedy Center in Washington, DC, and won first prize in the biennial international competition "Six Strings Theory," organized by legendary guitarist Lee Ritenour, with whom he performed in the US and gave a concert at the Blue Note in Tokyo. The beginning of his career has been indicative of his success, as he continues to play with famous artists such as Steve Wilson, Bob James, Manuel Valera, and more, and will perform on many international stages in the US, Brazil, Canada, Azerbaijan, Estonia, Serbia, Spain, and France. He has recorded several albums as an accompanist, and decided to give his imagination free rein in 2019 when he recorded his first album, Faune.  
From Faune to an Ambitious New Album 
An album that takes its inspiration from French modernism, Faune opens our eyes to a unique universe at the nexus of American jazz culture and French classical works. 
"Throughout Faune, Pannier plays to his strengths as an imaginative colorist and a master of textures whose light touch on the drum kit brings to mind the delicate brushstrokes of an impressionistic painter." -Downbeat.  
With MacArthur fellow and alto saxophonist star Miguel Zenón as his mentor, Raphaël Pannier makes the most of his talent and demonstrates his  willingness to bring two different cultures and musical periods into dialogue. The musicians that Raphaël Pannier chose to work with are an essential component of the album as they allow him to surpass his own creative limits: Miguel Zenón's avant-gardism resonates with jazz traditions, Aaron Goldberg improvises enchanting sounds and rhythms, François Moutin accompanies the whole quartet with charisma, and Giorgi Mikadze gives a new dimension to the mythical classical works. 
In addition to the sensory journey produced by the original compositions Lullaby, Monkey Puzzle Tree, and Midtown Blues, Raphaël Pannier also bets on a new interpretation of Ornette Coleman's ballad Lonely Woman (1959), E.S.P from Miles Davis' quintet (1965), Le Baiser de l'Enfant-Jésus by Messiaen, taken from Vingt regards sur l'Enfant-Jésus (1944), and Forlane by Ravel with Le Tombeau de Couperin, just to name a few. This subtle musical and temporal mix proves the talent of this artist considered as "someone who should be a force in jazz for years to come," according to The Mercury News. 
After this recent album release, Raphaël Pannier has a new idea in mind! His next project is to combine jazz and electronic music based on the text Letter to a friend by Fra Angelico da Fiesole. The nine paragraphs will be the literary source for the composition and improvisation of nine songs by the jazz quartet, which will then be transformed with touches of electronic music. This project is long-awaited, given the beauty of Faune! 
Sign up to receive exclusive news and updates