Grantees 2021: FACE Contemporary Theater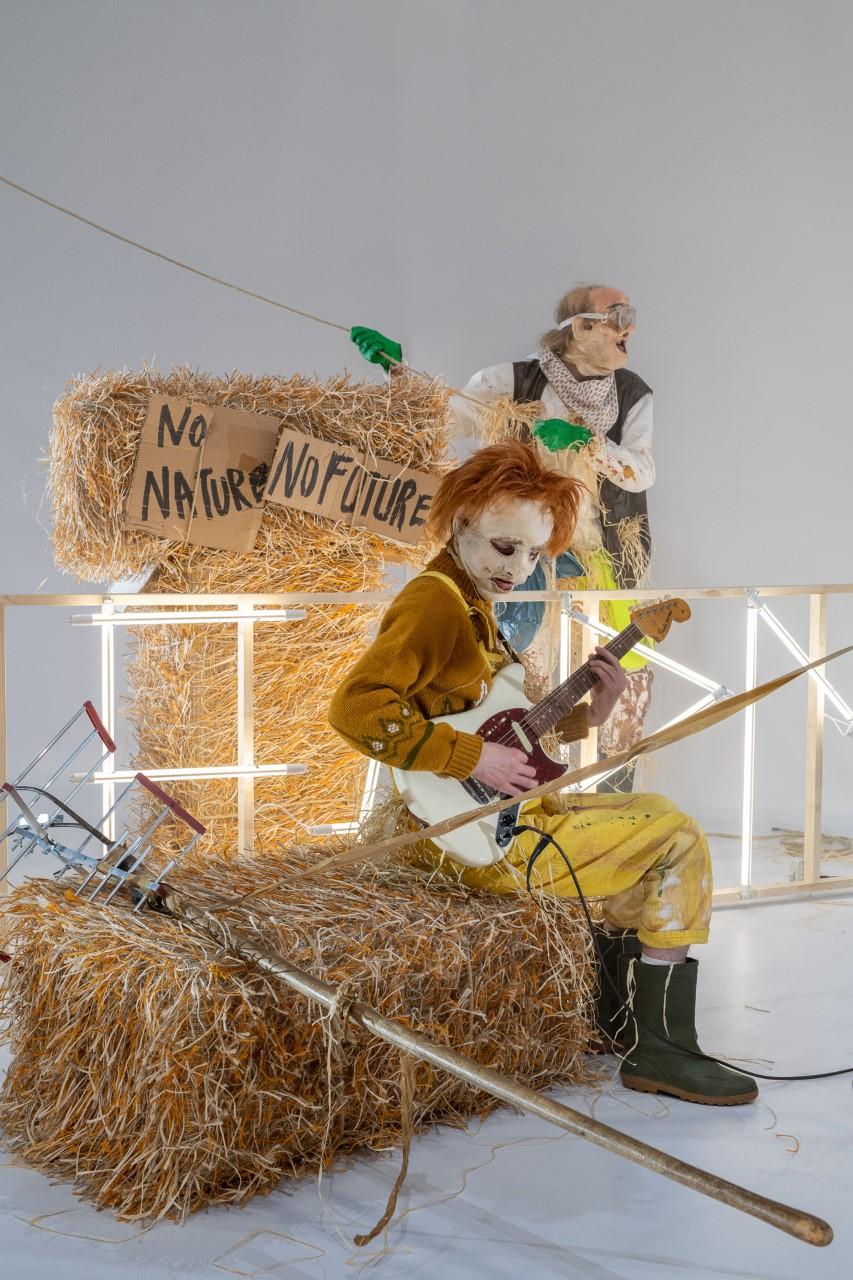 FACE Contemporary Theater is a program uniquely designed to support artistic collaborations in the performing arts between the US and France.
 Each year, a number of artists representing the highest caliber of theatre, circus, and puppetry from their respective countries are selected to receive grants for projects undertaken in the partner country.
Meet the 2021 grantees: 
July 1961 by Françoise Dô with Roberto Negro (pianist) and Sylvain Darrifourcq (percussionist)
BLEUS ET ARDOISE, Le Lamentin, Martinique, France 
2021-2022
Residency by author and director Françoise Dô – Compagnie Bleus et Ardoise, Martinique, in collaboration with Chicago-based institutions for the development of the two-woman play July 1961. Based on social and ethnic tensions and inspired by the 1960s civil rights movement in U.S. cities. Françoise Dô, accompanied by two musicians, Roberto Negro and Sylvain Darrifourcq will explore and create the musical environment of the play during 2021-2022. 
PAPERS by Violaine Schwartz (author) and Marion Schoevaert (director) 
In Parentheses, Inc., New York, NY
Spring-Summer 2022
Residency by author Violaine Schwartz to develop and present a theatrical adaptation of her work, PAPERS, with director Marion Schoevaert and local artists. A production of In Parentheses, Inc., New York, NY, PAPERS will be the debut U.S. presentation for Schwartz, whose book PAPERS will soon be published by Fern Publication in English. Workshops with New York-based artists from Africa and the Middle East such as dancer Hussein Smko (Iraq), actress Okwi Okpokwasili (U.S.-Nigeria) and musician Layale Chaker (French Lebanese) will take place during spring 2022 with a fully live performance in fall 2022.  
Performance Spaces for the 21st Century (PS21), Chatham, NY 
Summer 2022
Residency of Circus Amoukanama from Guinea, during summer 2022 at PS21, Chatham, in New York.  Amoukanama (in the Susu language, "What does not break always persists") is a young and dynamic circus founded by Nathalie Vandenabeele (equestrian) and Alseny Sacko (acrobat), whose members originally chose circus as a means of survival. Free workshops and performances by the circus will be organized for Chatham/Hudson public schools and young audiences during this residency. The artists from Circus Amoukanama collaborated with the multidisciplinary artist Anthony Weiss for the production of FA that will be presented during the residency, and then tours the United States.  
Performances by Daniely Francisque/Guy Regis Junior and Felwine Sarr/Étienne Minoungou 
Princeton University – Seuls en scène Festival, Princeton, NJ 
September 2021 (postponed to September 2022)
Etienne Minoungou in Traces, by Felwine Sarr
Princeton University, NJ, will present Daniely Francisque in Moi, Fardeau Inhérent by Guy Regis Jr., and Etienne Minoungou in Traces by Felwine Sarr at Princeton French festival Seuls en scène in September of 2021 (now moved to September 2022). Moi, Fardeau Inhérent denounces sexual violence and harassment toward women. Traces, speech to African Nations, written by author-scholar Felwine Sarr and performed solo by Etienne Minoungou (Burkina Faso) is a lyrical text that looks at the history of the African continent and points purposefully toward its future. Sarr, renowned for his research on repatriating objects of African cultural heritage from collections in France, wrote this text as a vast odyssey, a journey toward a bold engagement: his continent looking at itself and at the world, in service of the future of its youth.  
It's not here, it's over here by Compagnie Galmae 
Rochester Fringe Festival, Inc., Rochester, NY 
Summer 2021
It's not here, It's over there by Juhyung Lee-Compagnie Galmae
Rochester Fringe Festival, Inc., NY, will present an interactive performance by Compagnie Galmae, It's not here, it's over here (C'est pas là, c'est par là) as part of a large U.S. tour by the company. The work will be part of a free outdoor show in public space at the heart of downtown Rochester, taking place in summer 2022. It's not here, it's over here was created under the artistic direction of Juhyung Lee and inspired by his own feelings during a rally in Seoul.
The HOME Experiment by Hand2Mouth, Portland, OR, and Begat Theater, France 
Summer 2022
Hand2Mouth, Portland, OR, will present the final part of a collaborative project with Begat Theatre, from France, titled The HOME Experiment (Phase 2). Following the writing development in 2020-2021, this site-specific performance will take place in Portland during the summer of 2022. The HOME Experiment crafts a fictional dystopia out of an urban lived-in landscape following a catastrophe. It explores new ways of survival and resilience that performers lead the audience to discover. The production involves groups of young adults hired in collaboration with the homeless service provider, Outside In, as well as public advocates and service workers.  
Quake by Kaneza Schaal (director), Guy Regis Jr. (author) 
c/o The Field, Brooklyn, NY 
2021-2022
Kaneza Schaal c/o The Field will direct Quake, written by Guy Régis Jr. (author), a procession performance based on When the Whole World Quakes by Régis Jr, planned for fall 2021. The play is a liturgy for loss and the failings of the state to function in times of crisis. In the aftermath of the devastating 2010 earthquake in Haiti, this work uses a poetic and allegorical script to offer a lens through which to consider our current global crisis and its ongoing death toll. Quake will be performed in four contexts: the Quatre Chemin Festival in Port-au-Prince, Haiti; the Abrons Arts Center in New York City; The Genocide Memorial Amphitheater in Kigali, Rwanda. In Haiti, the artists will work with a collective of musicians in Jacmel, and a group of formerly incarcerated women performers in Port-au-Prince, thus premiering a project anchored in the culture, questions, needs and technology of its local context. 
Who Killed My Father by Edouard Louis and Thomas Ostermeier
St. Ann's Warehouse, Inc., Brooklyn, NY 
February 2022
St. Ann's Warehouse, Brooklyn, NY will present the U.S. premiere of Edouard Louis's personal memoire Who Killed My Father in 2022. This solo performance, directed by Schaubühne Berlin's Thomas Ostermeier, will be presented in French with English subtitles. The work confronts the poverty and classism that contributed to Louis's father's premature death. Juxtaposing his working-class upbringing with his now privileged life, Louis presents a searing social critique about the brutality waged against workers as well as a declaration of love to a person who won't accept it.  
Presidio Theatre, San Francisco, CA 
Fall 2022 
BOUCAN by Cirk BizArt
Presidio Theatre, San Francisco, CA, will present BOUCAN by the contemporary circus company Cirk biZ'arT in Spring 2022. BOUCAN is a comedic re-imagining of Samuel Becket's Waiting for Godot in Cirk biZ'arT's signature, highly physical, contemporary circus style. Without any dialogue, BOUCAN features four circus artists who attempt to reconstruct the series of events that unfolded the night prior while they clean up after a wild party. Live musical accompaniment is provided by a beat-boxer.    
Anywhere by Théâtre de l'Entrouvert – Elise Vigneron and Helene Barreau 
HERE Art Center, New York, NY 
Spring 2022 
Anywhere by Elise Vigneron, Théâtre de l'Entrouvert, with Elise Vigneron and Hélène Barreau. Théâtre des Bernardines, Marseille, 2016. Photo by Vincent Beaume
HERE Art Center, New York, NY, will present Anywhere by Théâtre de l'Entrouvert,  as part of its Dream Music Puppetry Program in May 2022. Written and directed by Elise Vigneron and Helene Barreau, and inspired by the novel Oedipus on the Road by Henry Bauchau, this piece evokes the long wandering of Oedipus accompanied by his daughter Antigone. The fallen Oedipus appears in the form of an ice puppet that gradually turns into water, then into mist, and disappears into the Erynian Forest, the place of clairvoyance.  
Moby Dick by Yngvild Aspeli – Compagnie Plexus Polaire 
Spoleto Festival USA, Charleston, SC 
May-June 2022 
Moby Dick, by Yngvild Aspeli
Spoleto Festival USA, Charleston, SC, will present six performances of the work Moby Dick by Yngvild Aspeli, Compagnie Plexus Polaire from May through June of 2022. The new work by the French-Norwegian puppeteer is based on the Herman Melville novel and uses live actors, lighting and music to create a world of beauty that is as haunting as the novel itself.  
Farm Fatale by Philippe Quesne – Vivarium Studio 
PS21, New York, NY 
May 2022 
PS21, Chatham, NY, will present Farm Fatale by Philippe Quesne for the PS21/Chatham Pathways: Blazing a Trail for a Sustainable Future initiative. The work will be staged in May 2022 as the centerpiece for this multi-disciplinary public performance initiative. Farm Fatale will introduce audiences and participants to new European theatre in a rural, pristine environment.  
Projects in France
A Hunger Artist by Sinking Ship Productions
c/o The Tank, New York, NY
September 2021 
Adam Kissick/APAP
Sinking Ship Productions, New York, NY, is invited by the Festival Mondial des Théâtres de Marionettes in Charleville Mezieres, France, to show its award-winning solo performance A Hunger Artist in September 2021. A Hunger Artist, a theater collaboration between performer Jonathan Levin, playwright Josh Luxenberg, and director Joshua William Gelb, is a darkly comedic, visually striking adaptation of the Franz Kafka short story. It uses psychical theater, Victorian miniatures, puppetry and a set of simple props to support a powerhouse solo performance in which a man sits alone in a cage, starving himself for the audience's entertainment. 
Contact
Nicole Birmann Bloom
Program Officer, Performing Arts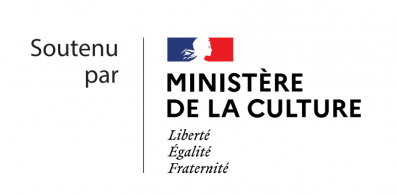 The French Ministry of Culture aims to make the major works of humanity— and especially those of France— accessible to the largest number of people possible. As such, it maintains a policy of conservation, of protection, and of development of all components of French cultural heritage. It promotes the creation of works of art and of the mind, and the development of art practices and education. It further contributes to cultural initiatives outside of France, and to initiatives relating to the establishment of French cultural programs throughout the world.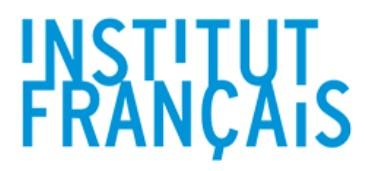 The Institut français is responsible for France's international cultural program. Supervised by both the Ministry for Europe and Foreign Affairs and by the Ministry of Culture, it promotes French culture abroad through cultural exchange initiatives. Operating in a space where the arts, intellectual exchange, cultural and social innovation, and linguistic partnerships interact and intersect, it is also responsible for promoting the French language and the sharing of works, artists, and ideas all over the world. The Institut français is one of Villa Albertine's main French partners.

The Ford Foundation is an independent organization working to address inequality and build a future grounded in justice. For more than 85 years, it has supported visionaries on the frontlines of social change worldwide, guided by its mission to strengthen democratic values, reduce poverty and injustice, promote international cooperation, and advance human achievement. Today, with an endowment of $16 billion, the foundation has headquarters in New York and 10 regional offices across Africa, Asia, Latin America, and the Middle East.
Sign up to receive exclusive news and updates