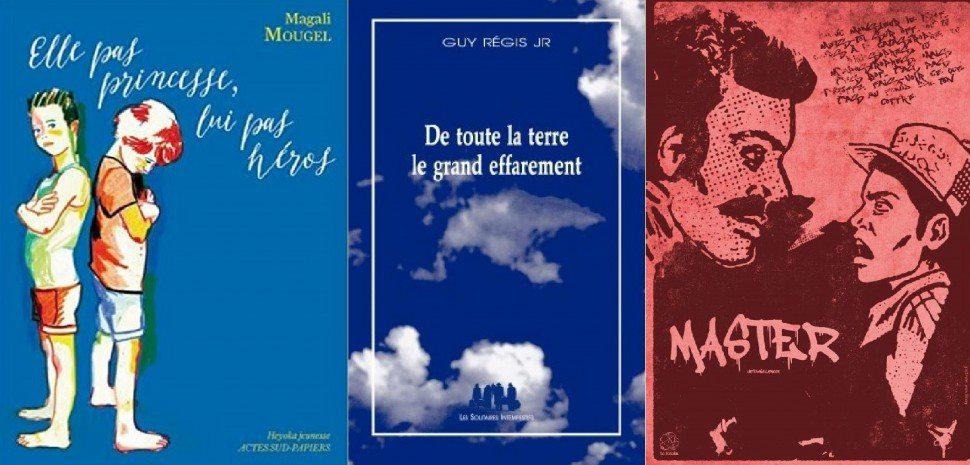 An International Network for the Translation and Promotion of Francophone Plays
With the aim of giving more visibility to francophone playwrights, ARTCENA (Centre National des arts du cirque, de la rue et du théâtre) has joined with the French Ministry of Culture, the French Ministry of Europe and Foreign Affairs and the SACD (French Society of Dramatic Writers and Composers) to launch the Contxto network.
Main Objectives: 
To consolidate a network of organizations committed to the translation and the promotion of Francophone plays abroad; 
To contribute to the funding, pooling, and distribution of translated plays; 
For this, the Contxto network relies on the different representations of Institut français and Villa Albertine abroad and their expertise in the country where they are located.  
Since 2018, Villa Albertine has been part of the Contxto network and has supported the translation of plays by Francophone playwrights from French into English and their promotion.
The Contxto network also exists to translate plays from French into Spanish  
Below is a selection of plays translated into English since 2018 with the support of Contxto: 
And the Whole World Quakes: The Great Collapse (De toute la terre le grand effarement), written by Guy Régis Jr. and translated by Judith Miller, and Adoration (L'Adoration), written by Jean-René Lemoine and translated by Amanda Gann. The two plays were translated into English and presented as staged readings over the 2-day event Actions Caribéennes Théâtrales (ACT) in Dec. 2019 at the Martin E Segal Theater Center in New York. The two translations will be published by City University of New York's Graduate Center in fall 2021, as part of a special Anthology of Six Plays from the Francophone Caribbean. And the Whole World Quakes: The Great Collapse will be developed by New York-based director Kaneza Schaal in fall 2021 as Quake, a collaboration with Abrons Arts Center. The play is scheduled to premiere at the Festival Quatre Chemins in Port au Prince, Haiti, in late Nov. 2021 or early Dec. 2021. 
The English version of With my Own Hands (De mes propres mains) written by Pascal Rambert and translated by Nicholas Elliott will premiere in Jan. 2022 in New York. Rambert will direct, and the play, a monologue interpreted by actor Ismail Ibn Conner, will be presented with L'art du Théâtre (The Art of Theater) interpreted by Jim Fletcher. 
She No Princess, He No Hero (Elle pas princesse, Lui pas héros) by Magali Mougel, was translated into English by Chris Campbell. The play was staged in New York by Johanny Bert with two American actors in Mar. 2019. French Institute Alliance Française produced the play as part of the Tilt Kids Festival in 2019. The production is available for touring around New York City schools. 
Snow (Neige) is Blandine Savetier and Waddah Saab's theatrical adaptation of Nobel Prize winner Orhan Pamuk's renowned novel. It was translated into English by Taylor Gaines. Two staged readings took place in New York, one in Oct. 2018 at the Martin E Segal Theater Center, with a talk with Orhan Pamuk; the second in June 2019, at the International Play Reading Festival of Columbia University's School of the Arts.
David Lescot's Master was translated into English by Abla Kandalaft with the support of the Cross Channel Theatre program in the United Kingdom. In the United States, the production of Lescot's Dough in English has been postponed from Spring 2020 to May 2022 at the New Ohio Theater. 
Doreen by David Geselson was translated into English by Jennifer Gay. In September 2018, the play was presented in French with English subtitles at Seuls en scène, a festival of French theater at Princeton University. 
Autophagies conceived by author and director Eva Doumbia  was translated into English by Amalia Parenteau. The American production will be presented at Ashe Cultural Center, New Orleans and Invisible Dog Art Center, New York in March 2022 
Fists (Poings) by Pauline Peyrade was translated into English with the support of l'Institut français in the United Kingdom and the Cross-Chanel Theatre program. It was promoted in May 2019 during Beyond Words in London. 
Click here to learn more about ArtCena 
Contact: Nicole Birmann Bloom, Program Officer, Performing Arts, nicole.birmann-bloom@villa-albertine.org
Sign up to receive exclusive news and updates