Launched in 2021, CinéSchool is a film education program for young audiences, offered by Villa Albertine, the French Embassy in the United States, and FACE Foundation. It aims to make French and francophone cinema more accessible to schools and students across the US.
This free film program supports the French educational network and targets French language teachers in public and private schools, Alliances Françaises, and FLAM programs in the US.
CinéSchool offers young people of all backgrounds the opportunity to see curated French language content and serves as a dynamic resource for French speakers and learners in the US. Whether students are part of a dual-language program, learning French as a foreign language, or pursuing French as their heritage language, CinéSchool provides free and diverse cultural content that enhances their French language education.
With carefully selected films adapted to different age groups ranging from elementary school to high school, CinéSchool offers free online screenings accompanied with educational materials. Teachers can utilize these resources in the classroom to study the film before its online projection. Post-screening activities take place on the Flip digital platform, allowing students to express their opinions and practice their French.
CinéSchool provides teachers with a unique opportunity to develop French language learning while allowing students to discover French films not readily available in the United States. Screenings take place online, allowing each student the flexibility to watch the film at their own pace during their free time. By offering a digital version of a school cinema field trip, CinéSchool presents an innovative, immersive, and enriching approach.
Please note that access to CinéSchool screenings is limited, and registration is required.
To participate and register for a screening during the school year, please refer to the brochure (in French) or the film selection page (in English) and complete the online registration form.

For any questions, please contact: Nathalie Charles, CinéSchool Program Manager at nathalie.charles@villa-albertine.org.
Discover the schools, Alliances Françaises, and FLAM programs registered to CinéSchool for the school year 2023-2024:
Discover CinéSchool Now!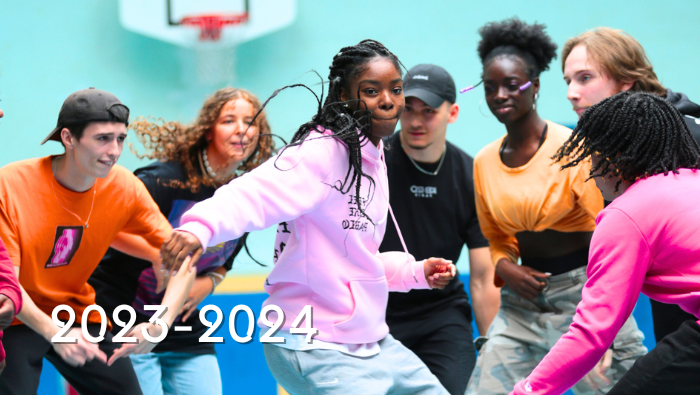 You can learn more about the 2023-2024 edition here.
To explore previous editions, please see links below:
– 1st edition: CinéSchool 2021-2022
– 2nd edition: CinéSchool 2022-2023
Sign up to receive exclusive news and updates