Performing Arts Festivals in France Summer 2023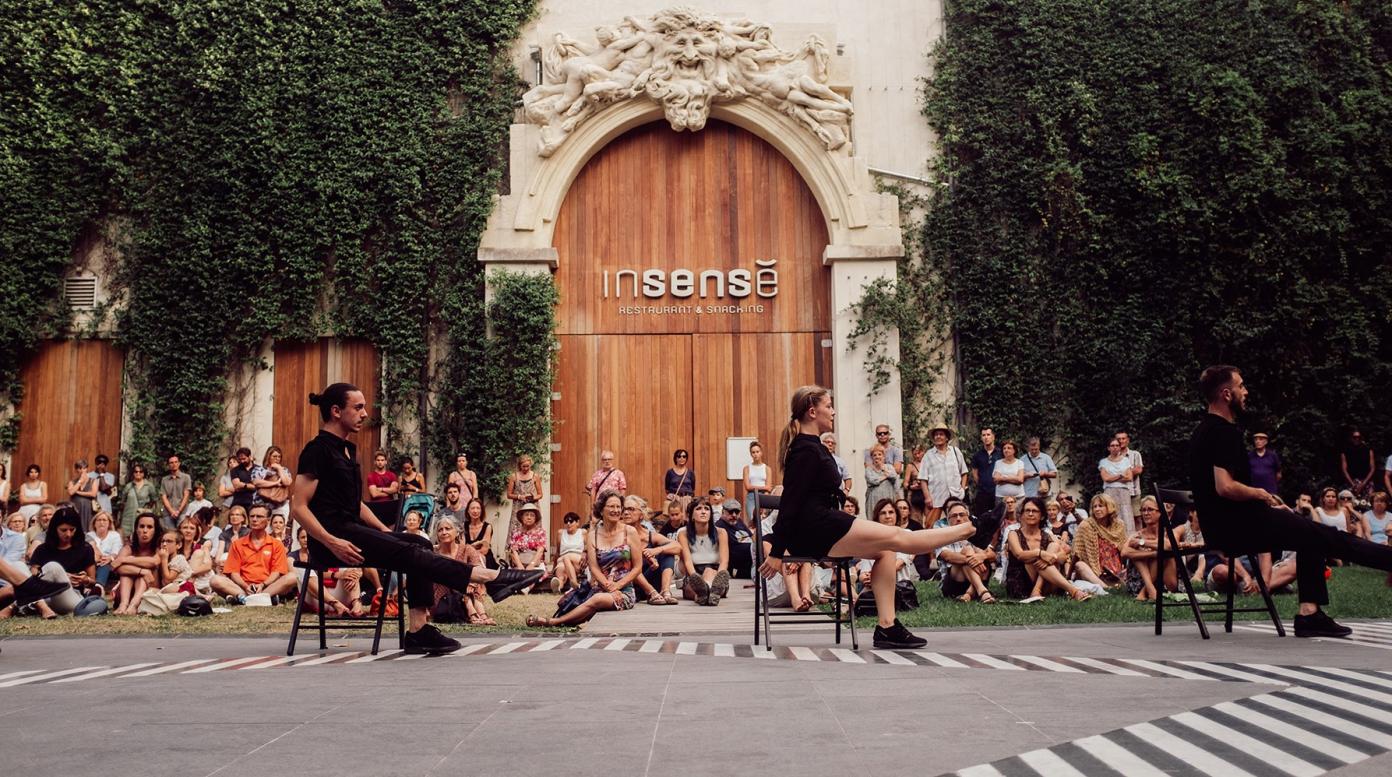 Summer returns with its numerous performing art festivals in France. From long-running and world-renowned festivals such as the Festival d'Avignon to younger and bold programmings like the Festival Latitudes contemporaines in Lille, from spoken theater to hybrid and multidisciplinary performances with the Festival de Marseille to street theater in Street arts Festivals in Alès, Chalon-sur-Saône, and Aurillac, to dance at Montpellier Danse, a great diversity of artists comes to France and performs throughout the summer and the fall.
Here is a selection of the festivals in France that present the most innovative works from across the contemporary performance world:
Paris
The BIAM showcases performances by leading contemporary puppet artists from Europe and beyond.
Les Rencontres Chorégraphiques aims to reveal a new generation of contemporary choreographers, and to place this project at the heart of communities in Seine-Saint-Denis, generating dialogue around a contemporary art scene.
L'Atelier de Paris showcases the latest in French and international choreographic creation with the JUNE EVENTS festival.
The Paris Summer Festival offers major artistic and cultural events throughout Paris and its region. Theater, dance, circus, music, performances and plastic installations take over many well-known and unusual places in the capital, most often in the open air and outside traditional performance venues.
Theatre, music, dance, visual arts and cinema. The Festival d'Automne à Paris is dedicated to the contemporary arts and convergence of different disciplines. Each year, from September to December, it hosts almost 50 events and welcomes 250 000 spectators.
South of France
Diverse, festive and international, the Festival de Marseille reflects the energy and vibrancy of the City of Marseille. Dance, theater, concerts, installations, performances, cinema, talks and parties are part of the programme.
Launched as an initiative by the City of Montpellier and the national choreographic center, Montpellier Danse Festival is open to a broad audience and aims to be a meeting point for all forms of dance and all world cultures.
This major cultural event in Montpellier offers performances where all forms of expression – music, dance, theater, visual arts, circus – merge and interact.
Dedicated to all the forms of street performance (theater, circus, dance, music…), Cratère Surfaces opens up to the world by highlighting international proposals, with this year the Catalan companies in the spotlight.
Created in 1948, the Festival d'Aix-en-Provence quickly emerged as one of the leading events of the opera season.
Founded in 1947 by Jean Vilar, the Festival d'Avignon is one of the world's most important contemporary performing arts events. Every year in July, Avignon becomes a city-theater, transforming its architectural heritage into various majestic and surprising performance venues.
A space for spontaneous creation, created around the Festival d'Avignon IN, the Festival d'Avignon OFF is built around the independence of the participating structures and welcomes the richness and diversity of national and international artistic creation.
ÉCLAT, National Centre for Street Arts and Arts in Public Space has been leading the organization of the Festival d'Aurillac, an international street theater festival, since 1986.
With a multi-disciplinary program that combines theater, dance, visual arts, performance, music, film and literature, the international festival Actoral showcases the diversity and vitality of contemporary creation.
North of France
In Lille and surroundings, this edition will focus on transmissions and intimate and political revolutions. Pluridisciplinary in its DNA, the festival will be mixing again this year shows, concerts, parties and areas of exchange and crossings.
The FMTM is the largest puppet theatre festival in the world since 1961 and takes place in Charleville-Mézières in the Ardennes.
West of France
Created in 2016 , the FAB is a multidisciplinary festival defending contemporary writing in all its forms of expression – performance, dance, theatre, music, visual arts, giving pride of place to hybrid and unclassifiable approaches.
East of France
Chalon dans la rue festival is an essential reference for creation in public spaces, a festive and intense moment of shared culture. Every year for more than 30 years, 130 to 150 french and international companies take over Chalon-sur-Saône and turn the city into a monumental urban stage.
Sign up to receive exclusive news and updates