2023 Translation List: Sneak Peek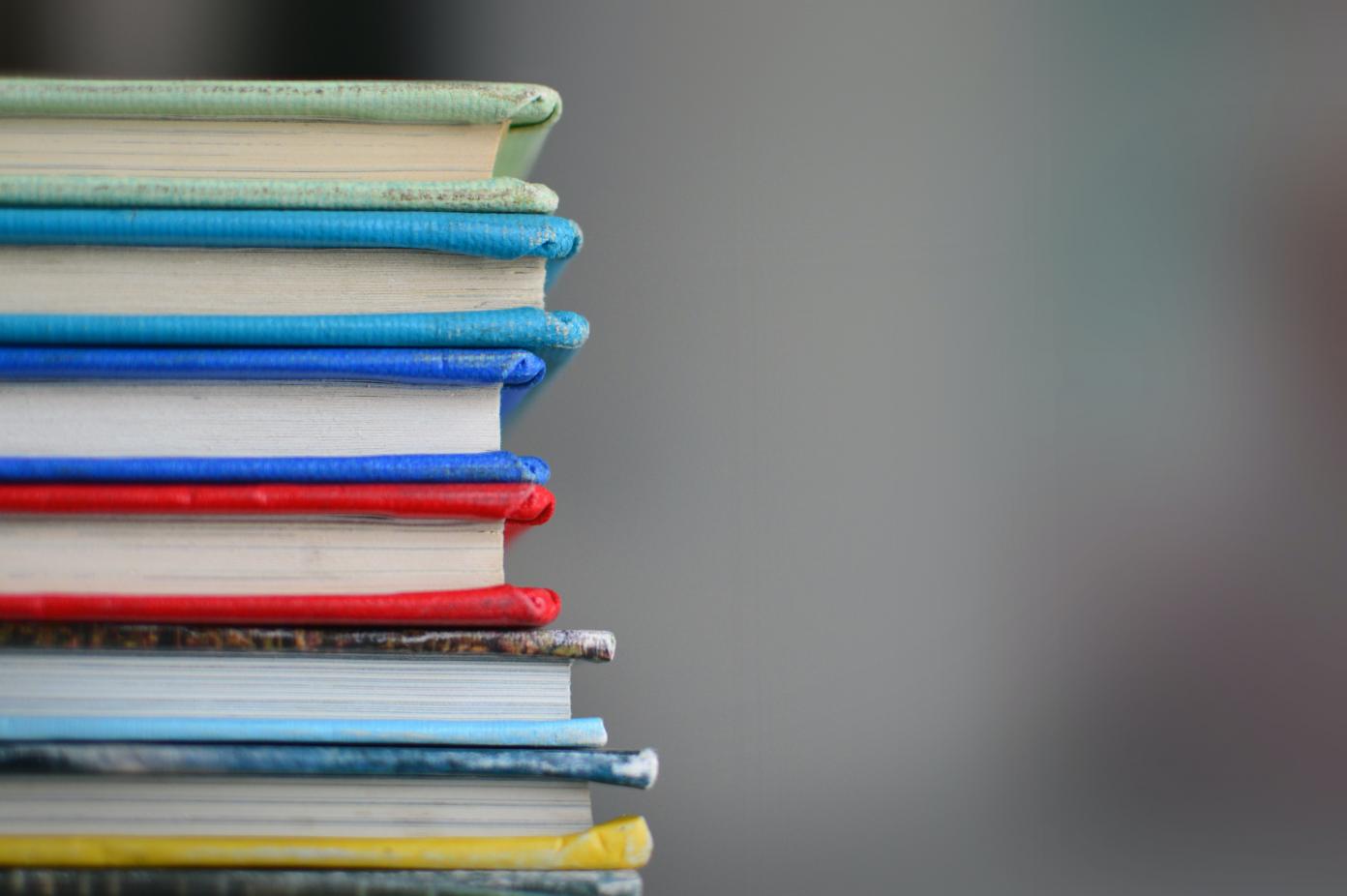 Are you curious about which French books will be translated into English this year? If so, you've come to the right place! In 2023, over 418 titles translated from French to English are set to be printed in the United States. The Book and Ideas Department of Villa Albertine publishes a list twice a year of current and upcoming translations based on data provided by American and French publishers and agents.
This year, we are excited to announce an impressive line-up of French and francophone literature in translation. 2023 Villa Albertine resident Leïla Slimani's new novel, Watch Us Dance, translated by Sam Taylor, will be published by Penguin Random House in June, and Mohamed Mbougar Sarr's novel The Most Secret Memory of Men, which won the Prix Goncourt in 2021, is also forthcoming. We are also looking forward to the publication of new works by Anne Berest and Marie NDiaye.  
Moreover, new translations of French classics like Flaubert's Sentimental Education and Proust's Swann's Way will hit the shelves in 2023.  
(Note: This list is non-exhaustive and subject to change as publishers announce new releases throughout the year. We will update it regularly as we receive new information about future releases!) 
FICTION 
The translation of contemporary Francophone fiction remains a popular trend in the US: out of 126 titles, 52 were released in France within the last five years.  
Recent prize-winning books that will make their way into American bookstores this year include Anne Berest's The Postcard (US Goncourt Prize Selection, translated by Tina Kover, Europa Editions) and Mohamed Mbougar Sarr's The Most Secret Memory of Men (Prix Goncourt, translated by Lara Vergnaud, Other Press). 
Excitingly, some young French authors will be published for the first time in the US, such as Maud Ventura with her début novel My Husband (translated by Emma Ramadan, HarperCollins). Meanwhile, the works of best-selling French authors are now consistently being translated for American audiences. Keep your eye out for Amélie Nothomb's First Blood (translated by Alison Anderson, Europa Editions), as well as for new works by Virginie Despentes (Farrar, Straus & Giroux/Macmillan) and Michel Houellebecq (Farrar, Straus & Giroux/Macmillan).  
Along with Flaubert's Sentimental Education (translated by Raymond N. MacKenzie, University of Minnesota Press) and Proust's Swann's Way (translated by James Grieve, New York Review of Books), other translations of texts by classic authors are also slated for publication, including Joris-Karl Huysmans' Domesticity (translated by Purdey Lord Kreiden and Michael Thomas Taren, Wakefield Press).  
NON-FICTION 
Non-fiction continues to be the most translated genre with 211 titles.  
One of the most pathbreaking upcoming translations is philosopher Norman Ajari's Dignity or Death: Ethics and Politics of Race (translated by Matthew B. Smith, Polity Press) in which the author sets out to understand the ethical dimension of Black lives and deaths in the modern period.  
Nonfiction works grappling with issues related to gender and sexuality have grown in popularity over the last few years. Sylvie Tissot's Gayfriendly (translated by Helen Morrison, Polity Press) explores the relationship between heterosexual and queer communities in Paris and New York, while Céline Bessière and Sibylle Gollac's The Gender of Capital: How Families Perpetuate Wealth Inequality (translated by Juliette Rogers, Harvard University Press) examines how men accumulate more wealth than women. In Sexus Botanicus: The Love Lives of Plants (translated by Erik Butler, MIT Press), Joanne Anton introduces readers to the scientific language of plant sex, and in The Boys' Club (translated by Katia Grubisic, Talonbooks), feminist Martine Delvaux studies fraternities.  
Sociology remains a popular topic among nonfiction titles: 2023 will see the publication of Gisèle Sapiro's The Sociology of Literature (translated by Madeline Bedecarré and Ben Libman, Standford University Press), volume 5 of Pierre Bourdieu's Course of General Sociology (Polity Press). Sociologist Kaoutar Harchi's As We Exist (translated by Emma Ramadan, Other Press), a coming-of-age memoir, is also forthcoming.  
A variety of works by iconic Francophone authors and literary theorists will become available to American audiences this year. In 2016, thirty intellectuals and artists from Africa, its diasporas, and beyond gathered in Dakar and Saint-Louis, Senegal, to reflect on the renewal of Afro-diasporic critical thought. To Write the Africa World (Critical South), edited by Achille Mbembe and Felwine Sarr, translated by Drew Burk, and published by Polity Press, makes these thinkers' voices available to the English-speaking world for the first time. Meanwhile, the first English-language translation of philosopher George Bataille's early key works just appeared under the title The Limit of the Useful (translated by Cory Austin Knudson and Tomas Elliott, MIT Press), and the University of Chicago Press is releasing a new translation of Albert Camus's Travels in the Americas, translated by Ryan Bloom, as well as an edition of Michel Foucault's lectures entitled Madness, Language, Literature, translated by Robert Bononno.  
GRAPHIC NOVELS 
109 graphic novels will appear on shelves in the US this year.  
Notable upcoming titles about women characters include Aurelie Levy and Elizabeth Colomba's Queenie: Godmother of Harlem, a graphic novel inspired by a legendary Harlem mobster (Abrams Books); Claire Duplan's hilarious, feminist The Amazing Camel Toe (Black Panel Press); and The Bodyguard Unit: Edith Garrud, Women's Suffrage, and Jujitsu (Lerner). Written by Clément Xavier, illustrated by Lisa Lugrin, and translated by Edward Gauvin, The Bodyguard Unit tells the story of Edith Garrud, who was hired by activist leader Emmeline Pankhurst to train "jujitsuffragettes."  
Fans of innovative graphic novels should keep their eyes out for Joseph Kai's Restless (Street Noise Books), a story about a young, queer comic book artist living in Beirut, Lebanon. Meanwhile, readers of Lewis Trondheim's classic madcap fantasy series Ralph Azham (Papercutz/Super Genius) will be delighted to know that volumes 3 and 4 of the series are slated for publication in the US later this year.  
Some of the exciting new children's and middle grade titles set to be released include The Green Girls series by Loïc Nicoloff and Antoine Losty (Lerner); volume 5 of The Wolf in Underpants series by Wilfrid Lupano (author) and Mayana Itoïz (illustrator) and translated by Nathan Sacks (Lerner); and volume 2 of Aveline Stokart and Kid Toussaint's Elle(s) series (Ablaze).  
CHILDREN'S BOOKS 
This is an exciting year for children's books in translation, with 54 new books coming out over the course of 2023.  
A variety of the titles tackling important topics such as immigration, loving someone different from us, and the role nature plays in our lives will be published. Alex Cousseau and Alex Anne-Lise Boutin's The Brothers Zzli (translated by Vineet Lal, Eerdmans) promises to spark lasting conversations about the impact of prejudice, the struggles of refugees, and the responsibilities we have to our neighbors. Élise Fontenaille and Violeta Lópiz's picture book At the Drop of a Cat (translated by Karin Snelson and Emilie Robert Wong, Enchanted Lion Books) is about a boy and his larger-than-life immigrant grandfather, who shares with him the kind of learning that's not taught in classrooms. Fleur Daugey, Tom Vaillant, and Bernard Duisit's Pop-Up Forest (Thames & Hudson) tells you everything you've always wanted to know about forest ecosystems around the world.  
Seven Stories Press is releasing many titles from the French publishing house Acte Sud's "Ceux qui ont dit non" ("They Said No") series, including Aimé Césaire: No to Humiliation, George Sand: No to Prejudice, both translated by Emma Ramadan; and Safia Amor: Harvey Milk: No to Homophobia, translated by Ruth Diver.  
Middle grade reader might also enjoy the humorous Dagfrid,Viking Girl books by Agnès Mathieu-Daudé and Olivier Tallec (translated by Nanette McGuinness, Arctis Books). Several wordless picture books for very young readers will also be released, including Coco and Fly by Mathis (Kane Miller Books) and Inside the Box by Édouard Manceau (Kane Miller Books). 
POETRY 
15 poetry collections will be published this year.  
Fans of legendary French poet Paul Verlaine will be excited to read Before Wisdom: The Early Poems (translated by Keith Waldrop & K.A. Hays, World Poetry Books). Other forthcoming translations of classic French poetry include Cent Ballades D'Amant et de Dame: 100 Ballades of a Lover and His Lady by Christine de Pizan (translated by Samantha Pious, Persea books) and Small Castles of Bohemia by Gérard de Nerval (translated by Napoleon Jeffries, Wakefield Press). For an innovative collection of French poetry, look no further than Mary Ann Caws and Michel Delville's The French Prose Poem: An Anthology (New York Review of Books), whose prose have been rendered into English by John Ashbery, Mark Polizzotti, Rosmarie Waldrop, and many others. 
These are just some of the exciting translations set to be published in the US in 2023. Stay tuned for updates and, while you wait, explore the full list of titles here! 
If you would like to learn more about previous publications, check out our previous lists from 2022, 2021, and 2020.  
If you think a publication has been overlooked or if the date of a title has been postponed, please get in touch by emailing 972livre@gmail.com, and we will update our list promptly. 
Sign up to receive exclusive news and updates