2022  Etant donnés Call for Applications Now Open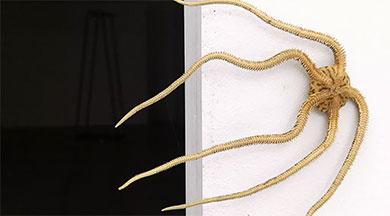 The 2022 call for applications for Etant donnés—the French-American Fund for Contemporary Art—is now open!
The COVID-19 pandemic continues to deeply affect the world in many ways. As cultural institutions and artistic exchanges have been hit particularly hard by the global crisis, today, more than ever, Villa Albertine and the FACE Foundation are proud to encourage, promote and support artistic performances and creations. 
With the aim of introducing French and France based visual artists whose works have rarely, if ever, been shown in the United States, Etant donnés grants are designed in two complementary directions: 
The first grant program dedicated to artistic projects financially supports American nonprofit institutions organizing artistic projects featuring French or France-based artists whose works have rarely been shown in the US. American institutions can apply until February 28, 2022 for projects taking place between June 1, 2022 and August 31, 2023. 
Those applications will be reviewed by independent American and French professionals specialized in contemporary art. 
Etant donnés Contemporary Art offers also a second type of grants called Curatorial Fellowship. Etant donnés offers grants to American curators wishing to conduct research on the French art scene. These grants are intended to expand the opportunities of American curators, to encourage in-depth explorations of French cultural resources, and to provide a forum for the exchange of ideas and knowledge among artists, professionals, researchers, and institutions. Applications are open all year long (rolling deadline). 
Etant donnés Contemporary Art is a program of Villa Albertine and FACE Foundation, in partnership with the French Embassy in the United States, with support from the French Ministry of Culture, Institut français, Ford Foundation, Helen Frankenthaler Foundation, CHANEL and ADAGP.  
French artists or France-based artists wishing to do a one to three months exploratory residency in the United States are invited to apply to Villa Albertine residency program here.
Sign up to receive exclusive news and updates