Exploring Immersive Media: California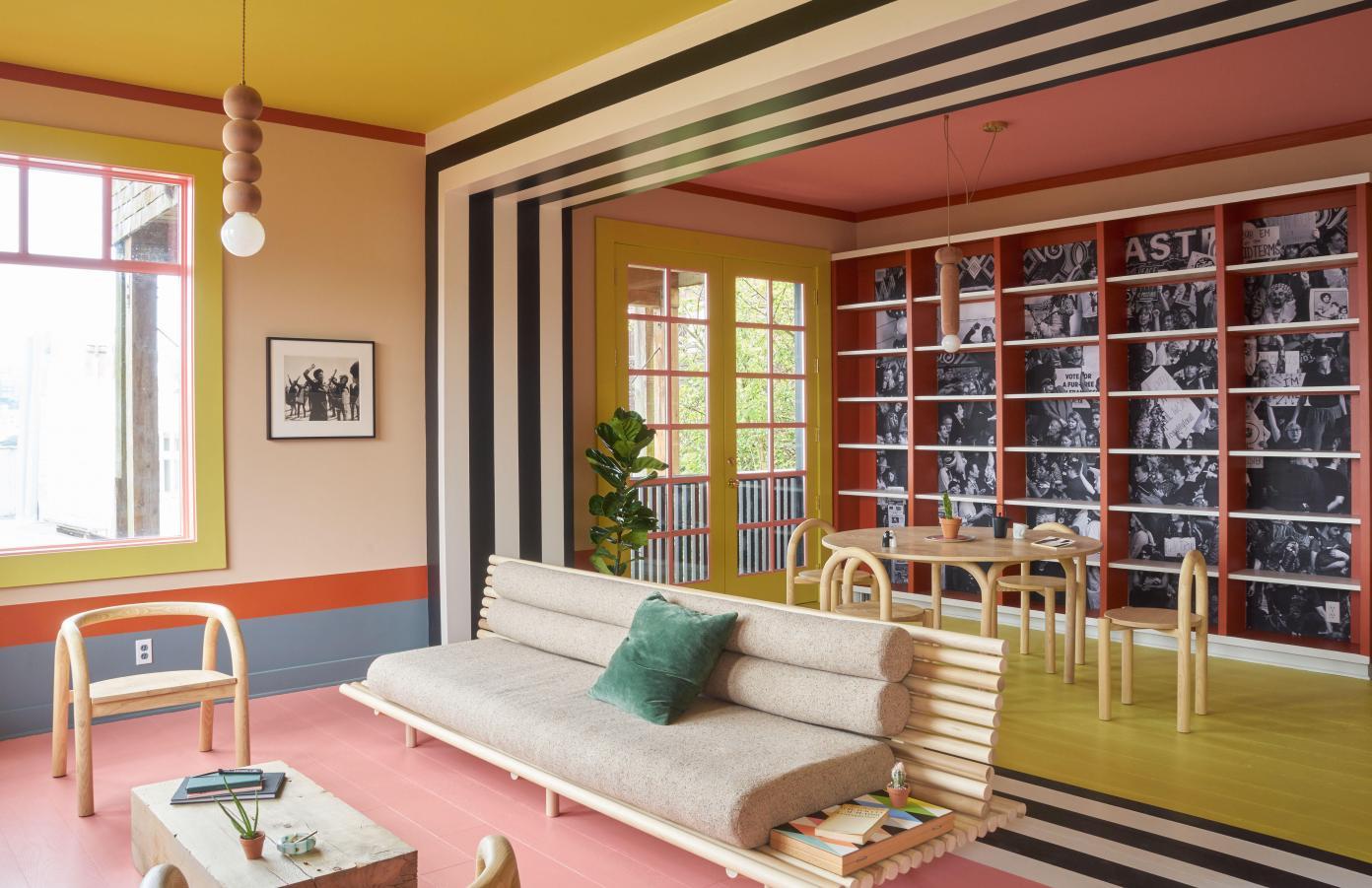 "California has a sense of experimentation and a sense of openness, openness to new possibilities." (Steve Jobs)
Exploring Immersive Media in California
The early 2020s have been harsh on California. Through the pandemic, the digitalization of many activities, including the booming of streaming services, was first seen as a wonderful opportunity for the development of tech companies. Three years later, newspapers from all over the world announce the downfall of San Francisco and with it, the Silicon Valley.  
Yet, drawing an accurate portrait of today's California requires a little more complexity and subtility than that. It is true that these previous years saw the first major crisis of tech companies with Netflix layoffs and the decrease of investments that targeted XR projects. But despite alarming headlines being spread all over the media for a couple of years, California is still growing and expanding thanks to its independent VR, podcast and game creators, as well as the top-companies that maintain their Silicon Valley-based businesses.  
Discover our guided tour of immersive media in California!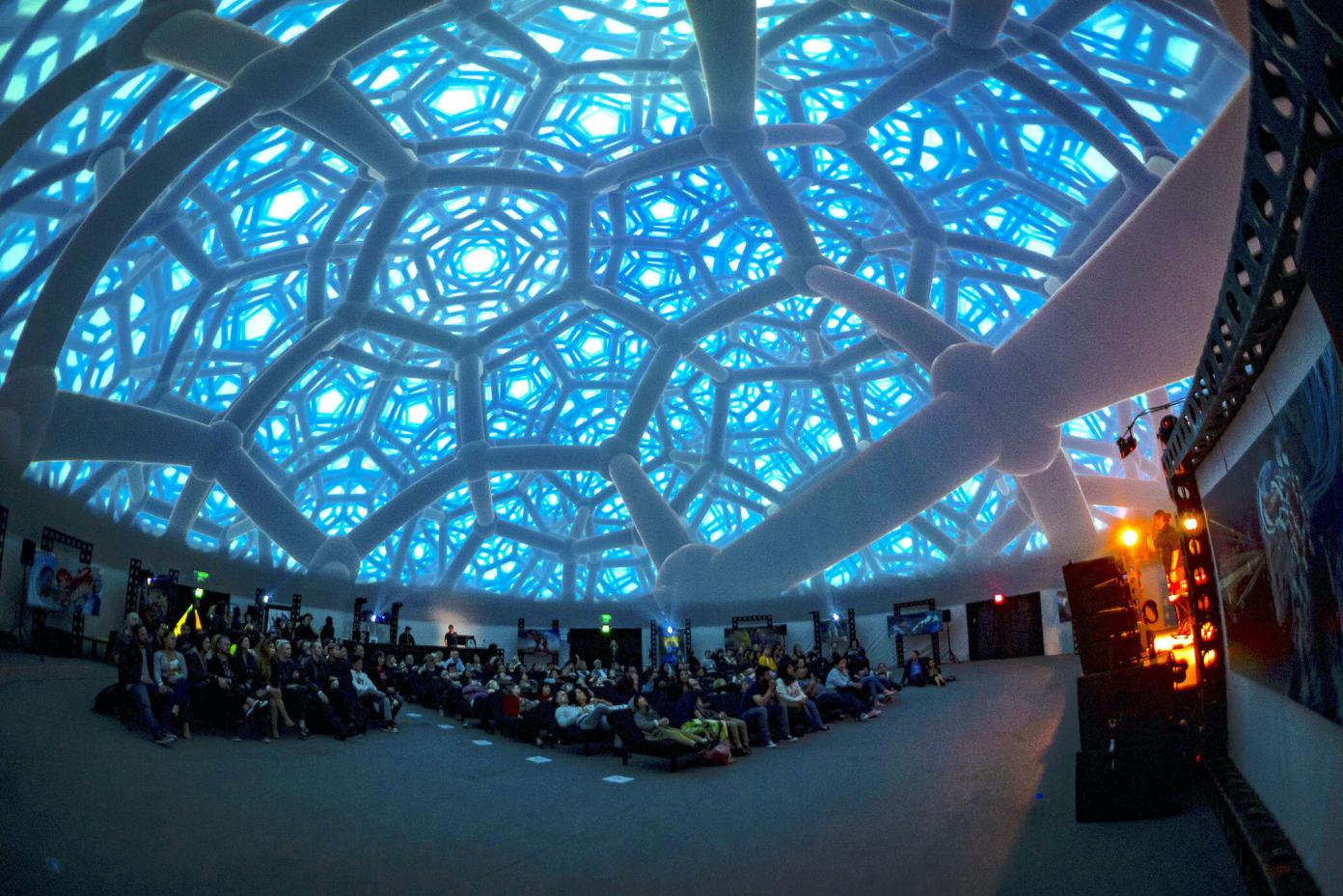 Teaching New Media 
1976. Two young men named Steve who dropped out of college a few years prior start their company in Cupertino, a small town next to San José. Their company, whose name, Apple, must sound familiar to you, Californian suburbs experienced the booming of tech activities, a tendency that had started in the 1960s with the launching of several companies that crafted sicilium-based semiconductors, from which the name "Silicon Valley" is derived. 
The proximity of universities and research centers focusing on technology also helped the development of tech industries in California. Founded in 1891, Stanford University became the heart of Silicon Valley, with over 5500 companies founded by its alumni all over the world according to Tracxn. To keep up with the evolution of digital industries and form generations of students that eventually join Silicon Valley's companies, many universities opened new media departments all around California, in both LA and SF's areas.  
Around San Francisco, University of California, Berkeley, known for both its literature and sciences' departments, now offers an undergraduate program in New Media as part of its Center for New Media that supports research while regularly offering public conferences. Alongside Berkeley, USC Santa Cruz also includes a program that specializes in digital art and new media and launched a new Institute for Arts and Science outside of campus last February. Lastly, UC Santa Barbara dedicated an entire department to new media through MAT – Media Arts and Technology – a graduate program created in 1999 that associates the College of Letters and Science and the College of Engineering and ranges from multimedia engineering, visual and spatial arts to sound design and electronic music.  
In LA, both University of Southern California – USC and UCLA offer programs specializing in digital media. UCLA created its own Institute for Digital Research and Education,researchers to work on computer knowledge and innovation in the field of technology alongside a department dedicated to digital technology in its self-sustaining branch UCLA Extension. USC, known for its Department of Digital Media, has announced the launching of a new Center for Generative AI and Society in March. With $10 million in seed funding, the center will explore the impact of generative AI on media, culture and education. ASU opened a new master program about new media with the emblematic new media pionner, Nonny de la Pena.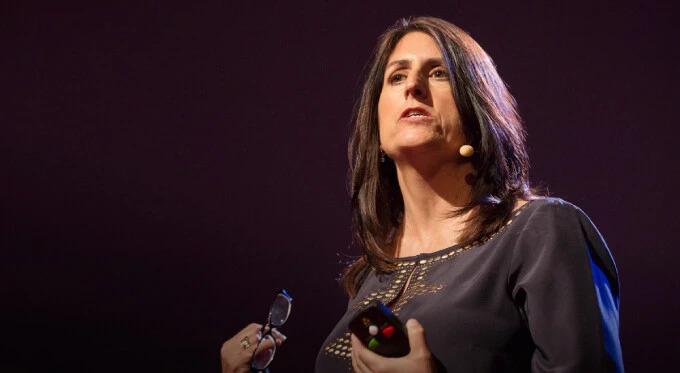 Nonny de la Peña is the program director of ASU's Narrative and Emerging Media program, where she leads a best-in-class research and graduate program with a focus on new narratives using emerging media technologies in art, culture and nonfiction. 
Keeping up with innovation 
Home of the first American directors and companies (Paramount Pictures, Metro-Goldwyn-Mayer, Warner Bros), LA remains deeply aware of the innovations that redefined worldwide cinema throughout the years. With studios specializing in deepfakes such as Deep Voodoo (short Sassy Justice, Kendrick Lamar's clip "The Heart Part 5") and the rise of concerns towards IP brought by ChatGPT, the AI-craze is invading Hollywood and changing its landscape. In March 2020, negotiations between the AMPTP (Alliance of Motion Pictures and Television Producers) and the WGA (Writers Guild of America) were launched. The WGA has been asking for higher wages, healthcare pensions as well as benefits from the rise of streaming services like Netflix, Amazon Prime and Disney +. In the midst of this "Hollywood crisis" the subject of AI has been brought up by both parties. Aware of the threat AI can be to artists, the WGA asks for better control to make sure AI remains a tool and does not replace the role played by scriptwriters in the making of a film (Variety).  
The Heart Part 5 by Kendrick Lamar, produced by Deep Voodoo
Up north, in the Bay Area, AI has been hailed as the future of gaming, an industry that keeps developing through virtual and augmented reality. With giants like Ubisoft, EA and Twitch and independent studios developing their activities in its neighborhoods as well as the renowned Game Developers Conference (GDC). San Francisco has been claiming the title of Capital of Video Games for several years. Since 1987, the GDC takes place in the city and gathers giants and emerging studios alike through conferences and workshops. The 3-day event ends with an award ceremony that honors a selection of games released the previous year with a category dedicated to innovative games – this year's winner was Immortality, an interactive game developed by Half Mermaid Productions. But like in Hollywood, the need to keep up with innovation also creates a certain sense of threat among the gaming industry. In March, Ubisoft announced the launching of Ghostwriter, an AI tool that would be used to write "barks" ie basic dialogues. For game developers, though this type of tool could sound like "time saver", in reality, many fear layoffs, especially for jobs that are already unstable.  
Art communities : the story of California's attractiveness  
A very dynamic state when it comes to digital creation, California gathers an impressive amount of venues that enable artists to create, promote and display their works. All these venues are listed in this interactive map, developed as part of Villa Albertine's program Immersive Spaces. 
In San Francisco, the famous Gray Area promotes technology in contemporary art through exhibitions, workshops and entertaining events. On June 15, French musician Franck Vigroux will perform two immersive shows ATOTAL and NACHT, mixing visual projections with electro. With world-renowned Immersive Van Gogh at Lighthouse ArtSpace and exhibition Mystic Universe at Wisdome LA – the first immersive art and music dome park in the city, the City of Angels offers a wide range of XR experiences all year round. Soon, Cosm will open his first public venue, dome location in Hollywood park. On the side of institutions, California has been a pionneer in the field of digital creation, with the MoMA, The Asian Art and de Young Museums celebrating immersive exhibitions in San Francisco. During the 2021-22 season, the Asian Art hosted teamLab: Continuity, based on an immersive landscape. In the meantime, visitors at de Young could dive into the life of Pharaoh Ramses II through a multimedia experience.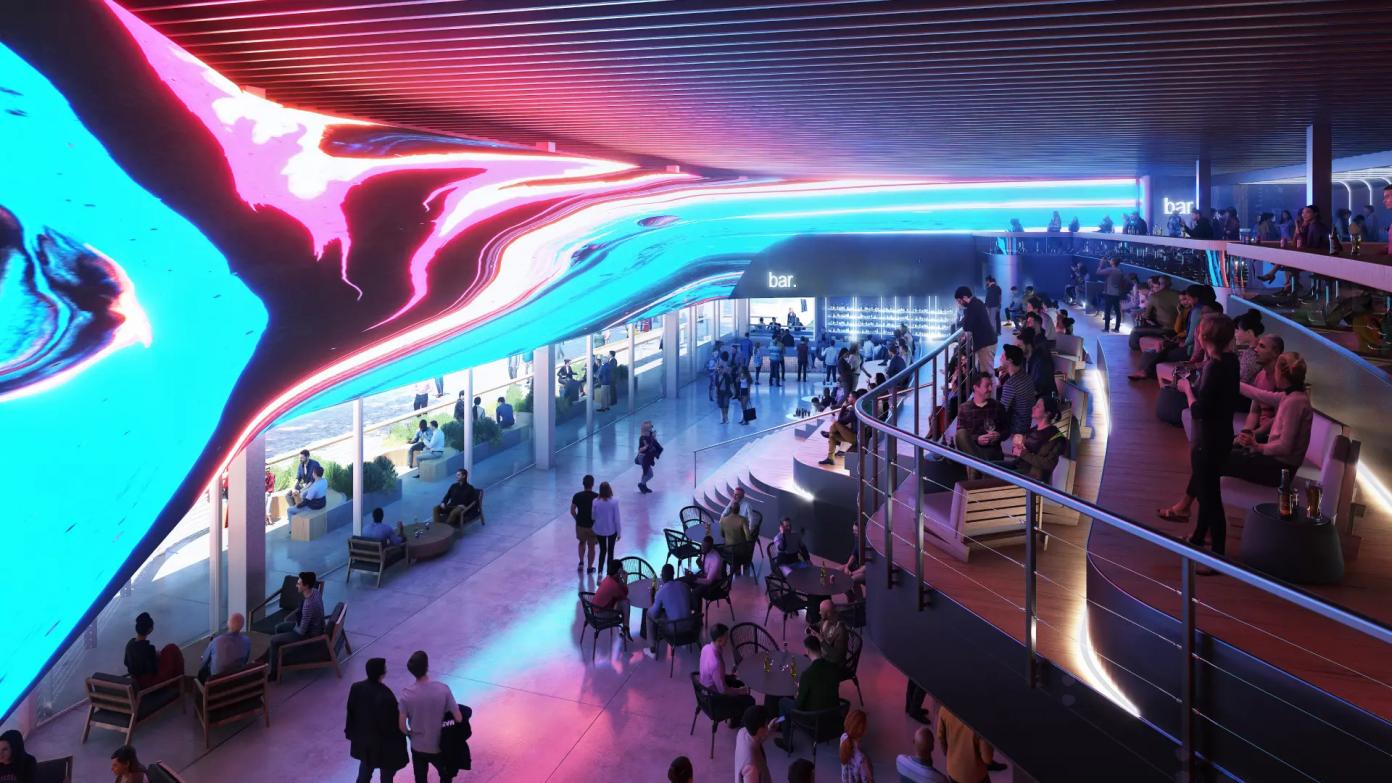 Preview of the next COSM public dome venue in Hollywood Park, in LA. 
On the side of festivals – California being also famous for this type of events in film and music – Oakland hosted the first edition of Immersive Arts Alliance in 2022. With 20 artists and collaborators and a free entry, Immersive Arts Alliance was a success, featuring AR installations, paintings and video works. While waiting for the 2024 edition, it offers panel discussions on digital creation such as the recent Crossroads that reflected on the impact of AI on art. Further south, in Costa Mesa, Dome Fest West is an immersive film festival. This summer, starting July 7, it will feature a metaverse series with the screening of a selection of independent immersive films online.  
Recently, Treasure Island, built in the late 1930s for the Golden Gate International Exhibition, has been the subject of a wide transformation plan. If successful, the island will be turned into a dynamic SF neighborhood, featuring art centers, parks and housing. 
Frenchies on the West Coast 
Among the many foreign companies that chose the Bay Area to grow their businesses, French company Novelab, founded in 2009 in Paris, launched an office in San Francisco in May – directed by executive producer Paul Mézier – and plans to expand its activities across the US, ranging from story writing, art, immersive audio and interactive installations. In L.A., international podcast production company Paradiso Media – also based in Paris – develops its activities, producing shows both in French and English. Their 2021 podcast "Free From Desire" – a podcast that discusses asexuality and parenthood – was first produced in France and adapted in English and is part of the official selection at Tribeca 2023. A "Frenchie" in LA, Jean de Rivières has joined giant Ubisoft in 2011, where he was in charge of launching their animation branch Ubisoft Motion Pictures and have since produced movie Assassins Creed and TV show Rabbids.  
With many independant French VFX artists who met with success in Hollywood – such as Guillaume Rocheron (2019 Oscar Winner for 1917), Stéphane Grabli (2019 Oscar nominee for The Irishman) or Jacques Stroweis (True Lies, Ghost Rider) – California became unmissable for those who wanted to explore digital creation in the US. It is thus no surprise that when applying for residencies at Villa Albertine, new media creators choose California.  
Digital artists Adrien M and Claire B spent three months in the Bay area for their 2022 residency, reflecting on the use of technological tools in art. Describing San Francisco as "the eye of the hurricane", they considered Silicon Valley to be the right place to explore this topic. The same year, Simon Bouisson – director of Wei or Die and République – spent 3 months in LA and SF – "the crossroads of American cinema and new technologies" to develop his next feature-film on the identities of AI. He Chloé Jarry, head of award-winning studio Lucid Realities flew to SF to work with journalist Aude-Emilie Judaïque and professor Anne-Laure Amilhat Szary on "Exploring Borders" a multidisciplinary VR exhibition reflecting on the physicality of borders. And Tatiana Vilela dos Santos, Villa Albertine's resident in California, works on the experiential potential of gaming installations and explores their artistic heritage and connection to psychedelic art.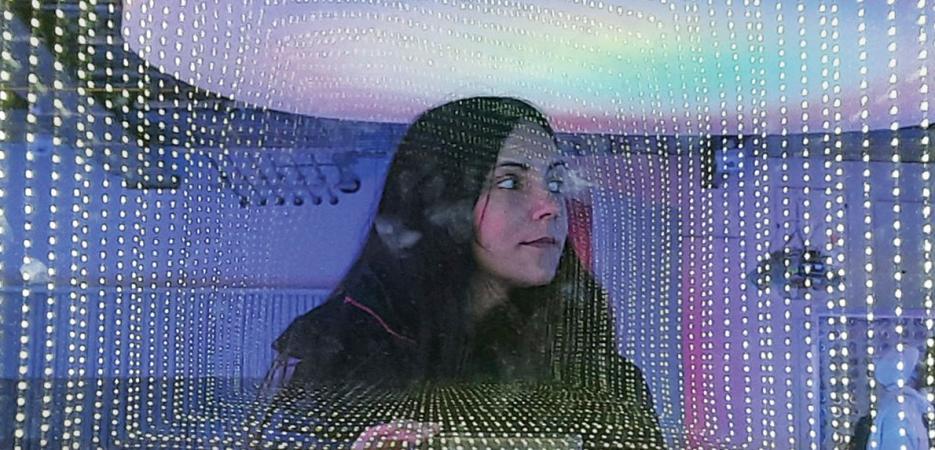 Tatiana Vilela dos Santos, resident of Villa Albertine in California 
For the 2023 season, French podcaster Léa Hirschfeld settled for a while in Los Angeles and San Francisco to meet with the Zeno community that brings together people with and without disabilities. Her residency – also pursued in Lincoln, Boston, NYC, Wilmington and Atlanta – will help her release the second season of her podcast "Décalés" on people living with disabilities and their families. Discover her interview on French radio France Culture. 
One of the 2022 residents in DC, game artist Céline Tricart has been living in LA for many years, working as Chief Creative Officer for Lucid Dream Productions. Recently, she launched Paris-based video game studio Coven, and released award-winning Fight Back VR. 
Though increasingly challenged by the post-covid phase and the emergence of new tech centers, California still figures out new ways of creating and remains, without doubt, the "Tech Capital". 
Sign up to receive exclusive news and updates