Announcing the 2022 AWARE Nouveau Regard Prize Winner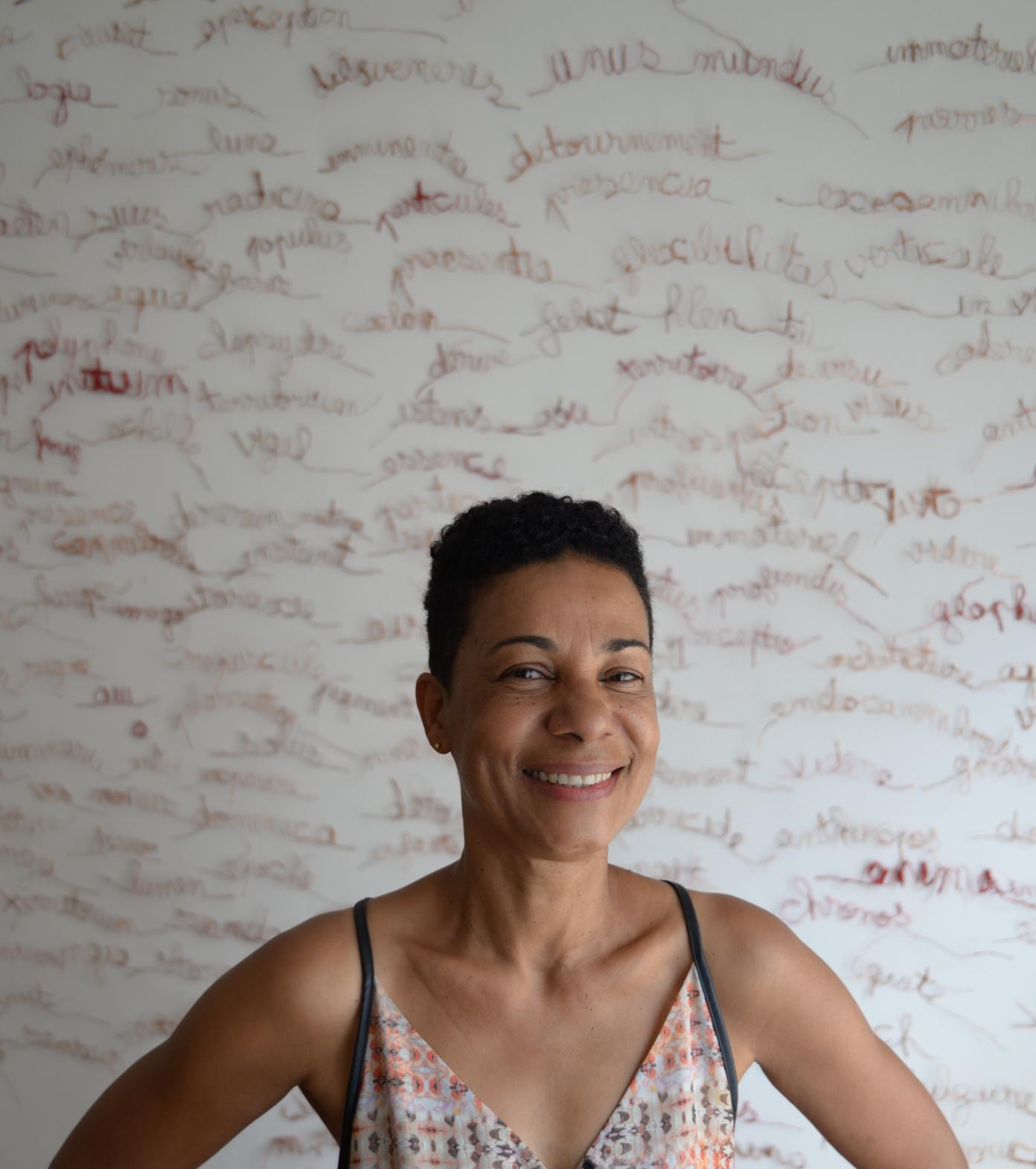 We're excited to announce that Myriam Mihindou is this year's winner of the AWARE Nouveau Regard prize!
As part of the award, and with the support of CHANEL, she will benefit from a residency with Villa Albertine as well as tailored accompaniment by A.I.R Gallery in New York and the acquisition of an artwork to the Centre national des arts plastiques.
About Myriam Mihindou 
Myriam Mihindou bases her artistic experimentation on the notion of limits. Exploring the question of the body through memory, identity, and territory, the French-Gabonese artist conveys the idea that her "trans-emotional" productions transcend tangible limits.  
Her work has been presented in several solo exhibitions in France: at the Dapper Museum, at the Pablo-Picasso National Museum, and at the Maïa Muller gallery. Her work has also been exhibited abroad, notably at the National Museum of African Art of the Smithsonian Institution in Washington. Her most recent performances were shown at the Musée National d'Art Moderne – Centre Georges-Pompidou (2019), at the Musée de la Chasse in Paris (2021), and at the FRAC Nouvelle-Acquitaine Méca à Bordeaux (2021).  
About AWARE 
 AWARE, Archives of Women Artists, Research and Exhibition, is a non-profit organization created in 2014 that seeks to rewrite the history of art on an equal footing.   
AWARE works for a better recognition of women's artworks. Since the creation of the "Nouveau regard" prize in 2016, its purpose changed. Originally meant for emerging artists, the "Nouveau regard" prize now aims to honor mid-career women less supported by existing awards and the current art ecosystem. 
About the A.I.R Gallery  
Historical feminist exhibition space founded in 1972, the A.I.R gallery supports the open exchange of ideas and risk-taking by women and non-binary artists in order to provide support and visibility. The gallery will accompany the laureate throughout her stay in the United States by organizing visits and meetings with curators, art critics, gallery owners and journalists. 
Sign up to receive exclusive news and updates