Young French Cinema 2023: Rachid Hami on Tour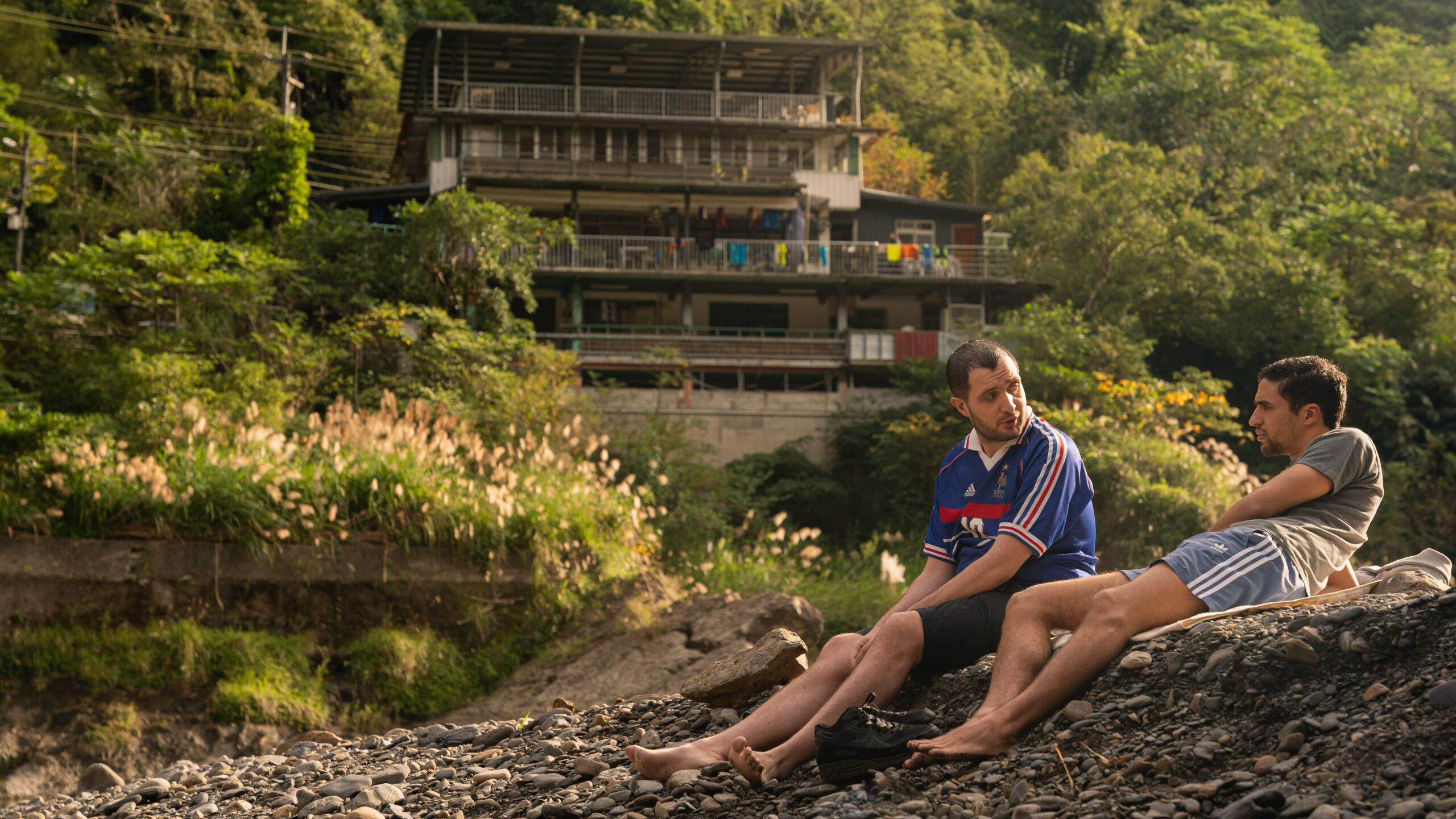 November 1 - November 13, 2023
Director Rachid Hami will be on a US tour, this fall, to promote the poignant For My Country (Pour la France), part of the Young French Cinema selection.
"For My Country" by Rachid Hami (Mizar Films)
Aissa, a young officer of Algerian origin, tragically loses his life during a fresher initiation ritual at the prestigious French military academy of Saint-Cyr. As the death tears through his family, controversy arises over Aissa's funeral plans when the Army refuses to take responsibility. Ismael, his older, rebellious brother, tries to keep the family united as they fight to win justice for Aissa.
Genre: Drama
Cast: Karim Leklou, Shaïn Boumedine, Lubna Azabal
113 min
Philadelphia, New York, Austin, and Saint-Louis
Hami will be on tour in four cities: Philly, Hippy Haven, The Big Apple, and Gateway to the West, where the film will be screened with Q&As, and where he will be in attendance for Q&As.
Philadelphia – November 1-3, 2023
November 2 – Screening at University of Pennsylvania
Register at https://cinemastudies.sas.upenn.edu/events/2023/11/02/screening-w-director-person-my-country
New York – November 3-9, 2023
November 3 – Screening at Maysles Cinema
Register at https://www.maysles.org/calendar/for-my-country
November 5 – Screening at Princeton University
Register at https://www.eventbrite.com/e/free-movie-screening-for-my-country-qa-with-tickets-742494560217
November 6 – Screening at New York University
Register at https://as.nyu.edu/research-centers/maisonfrancaise/calendrier/events/fall-2023/voices-of-francophone/voices-of-francophone-cinema—-pour-la-france—q-a.html
November 8 – Screening at Columbia University
Register at https://maisonfrancaise.columbia.edu/events/pour-la-france-my-country
*Princeton, Columbia, and NYU screenings are supported by Albertine Cinémathèque.
Austin – November 9-12, 2023
November 9 – Screening at Austin Film Society's New French Cinema Week 2023
Register at https://www.austinfilm.org/screening/for-my-country
Saint-Louis – November 12-14, 2023
November 13 – Screening at Alamo Drafthouse
Register at https://www.cinemastlouis.org/sliff/my-country
Contacts
Adeline MONZIER, UniFrance – USA Representative
+1 (646) 422-9348 / adeline.monzier@unifrance.org 
Anne TAKAHASHI, UniFrance – USA Representative
+1 (917) 825-4340 / anne.takahashi@unifrance.org
Sandrine NEVEUX, Villa Albertine – Film Program Officer
+1 (415) 254-8694 / sandrine.neveux@villa-albertine.org

Founded in 1949 and strengthened thanks to its merger with TV France International in 2021, UniFrance is the organisation responsible for promoting French cinema and TV content worldwide.
Located in Paris, UniFrance employs around 50 staff members, as well as representatives based in the U.S., in China, and soon in Japan. The organisation currently brings together more than 1,000 French cinema and TV content professionals (producers, filmmaking talents, agents, sales companies, etc.) working together to promote French films and TV programmes among foreign audiences, industry executives and media.
 
Sign up to receive exclusive news and updates