You Must Remember This: Erotic Tuesdays at the American Cinematheque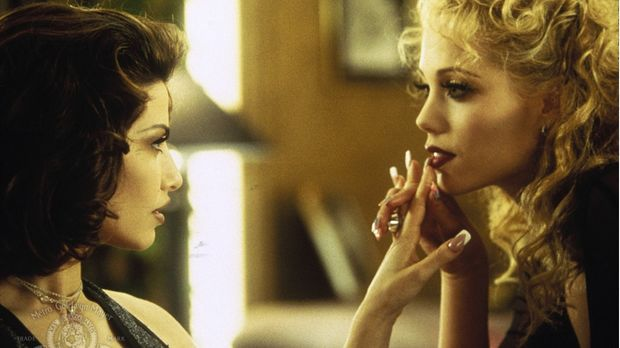 A companion screening series highlighting select films from the podcast You Must Remember This 'Erotic 90s'
The acclaimed podcast You Must Remember This returns with its 'Erotic '90s' Season. The American Cinematheque presents with You Must Remember This a weekly companion series of select films that are highlighted in each week's podcast episode. The screenings will take place on Tuesday evenings at the Los Feliz 3.
You Must Remember This is dedicated to exploring the secret and/or forgotten histories of Hollywood's first century, the show returns with sizzling new episodes this spring. Created, written, produced and narrated by Karina Longworth, this season follows up on the success of "Erotic 80s" with a look at sex in film and TV during the 1990s. You Must Remember This is presented in partnership with premium podcast studio Cadence13, an Audacy company.
French co-productions include: 
Basic Instinct – May 2
Following the brutal murder of a wealthy rock star, San Francisco police detective, Nick Curran (Michael Douglas), falls into the manipulative grip of the prime suspect: the beautiful and seductive novelist, Catherine Tramell (Sharon Stone).
Drama, DCP, 128 mins, Rialto Pictures
Damage – May 9 
At the height of his career, politician Dr. Stephen Fleming (Jeremy Irons) engages in a sexual relationship with his son's fiancée leading to the destruction of his career.
Drama, 35mm, 111 mins, Park Circus
Showgirls – May 23
Arriving in Las Vegas with only a dream and a suitcase, Nomi, a young drifter, sets her sights on becoming a top showgirl. As she works her way there, dancing in seedy strip clubs, she catches the eye of talent scouts who can make her dreams come true for a price.
Drama, 35mm, 126 mins, Park Circus 
Click here for more information!
Sign up to receive exclusive news and updates