Marguerite Duras in Los Angeles: A retrospective presented by Mezzanine and the American Cinematheque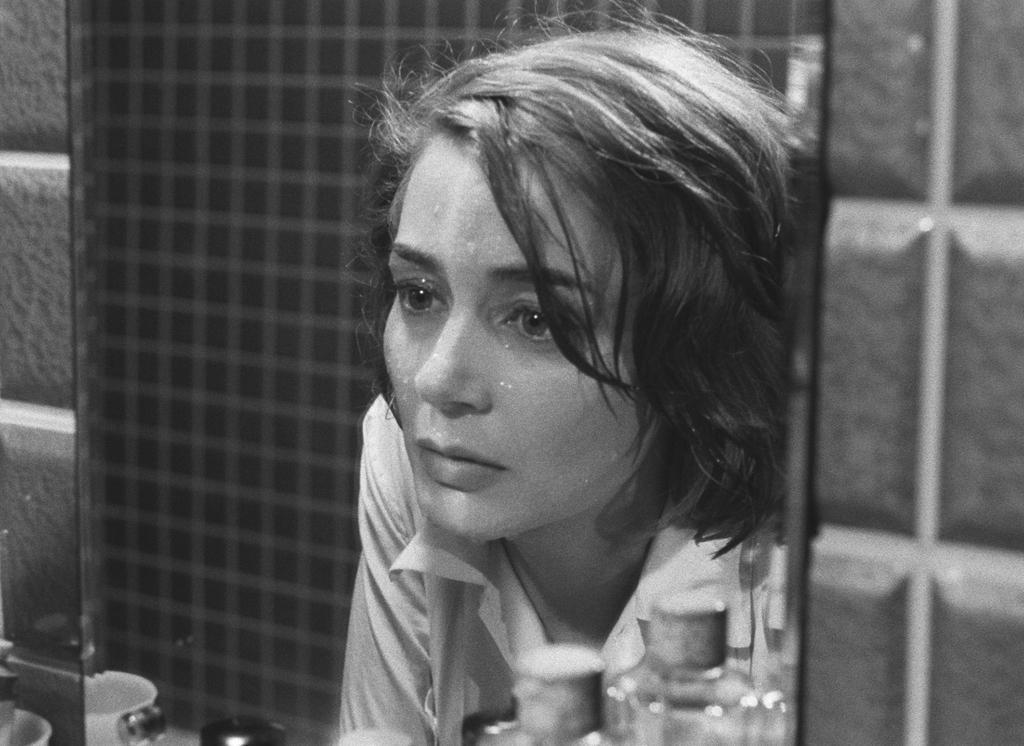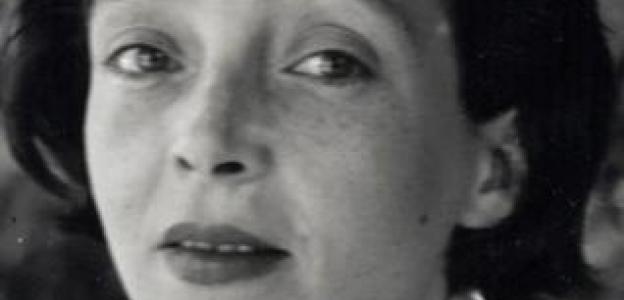 American Cinematheque
1822 N Vermont Ave
Los Angeles, US 90027
March 1-23, 2022 | 7pm
From March 1 to March 23, 2022, Mezzanine and American Cinematheque present a series of screenings from writer and director Marguerite Duras' most remarkable films.
"What appears in my films is the language of women, the action of women. The men are forced to follow…. It's already the beginning of an inverted world." – Marguerite Duras
Co-presented by the Consulate General of France and Villa Albertine in Los Angeles
A major literary figure in 20th century France, Marguerite Duras was also one of the most original filmmakers of her day, responsible for a trailblazing body of work that is still neglected in the US. Unlike her contemporaries of post-1968 cinema like Agnes Varda, Chantal Akerman, and Nelly Kaplan, Marguerite Duras was already a successful novelist with a keen interest in deconstructing her own writing on screen when she made her directorial debut. Following her monumental first screenplay for Hiroshima, Mon Amour (1959), she spent ten years screenwriting film adaptations of her own novels, directed by the likes of Jules Dassin, Tony Richardson, and Peter Brook. At the age of 55, Duras directed her first feature, Détruire, dit-elle, (1969), and she continued to develop an inimitable filmmaking style over the next 25 years. As a writer/director interested in exploring the intersections of colonialism, female sexuality, and the language of film itself, her influence can be felt within the work of contemporary filmmakers like Claire Denis, who has referred to Duras as an "intellectual hero." 
Program:
AMERICAN CINEMATHEQUE | "Destroy, She Said: A Marguerite Duras Retrospective" | March 1st – March 23, 2022
Détruire, dit-elle 
Tuesday, March 1, 7pm 
Los Feliz Theater 3 
Elizabeth Alione is sinking into a deep melancholy when she drags down the corridors, the park, and the dining room of a hotel.
France, 1h30, 1969
Get your tickets here.
Détruire dit-elle / Le Navire Night
Sunday, March 6, 7:30pm
Aero Theatre, Santa Monica
Le Camion 
Tuesday, March 8, 10pm
Los Feliz Theater 3
In this most conversational and personal of films, director Marguerite Duras and actor Gerard Depardieu do an on-camera read-through of a movie script. Occasionally, the director comments about the characters, as does the actor. As the reading progresses, Duras reflects bitterly on the failed ideals of communism.
France, 1h20, 1977
Get your tickets here.
Le Navire Night 
Tuesday, March 15, 10pm 
Los Feliz Theater 3 
Each night in Paris, hundreds of men and women anonymously use unlisted telephone lines that date from the German Occupation to talk to—and love—each other.
France, 1h34, 1979 
Get your tickets here.
India Song
Tuesday, March 22, 7pm 
Los Feliz Theater 3
Anne-Marie (Delphine Seyrig) is the wife of the French ambassador to India in the 1930s. Growing bored with the oppressive lifestyle she leads, she begins to compulsively sleep with other men to alleviate her situation. Her husband knows of her indiscretions, but is tolerant of her promiscuity.
France, 1h35, 1975
Get your tickets here. 
Hiroshima Mon Amour 
Tuesday, March 22, 10pm 
Los Feliz Theater 3 
A young French actress is making an anti-war film in the rebuilt Japanese city of Hiroshima, which was devastated in a nuclear bomb blast at the end of the Second World War. While there, she has an affair with a Japanese architect, though both of them are happily married. The actress admits that she will soon have to fly back home to Paris, but she spends one last night with her lover. At a café, she recounts the story of her first tragic love with a German soldier during the war…
France, Japan, 1h30, 1959
Get your tickets tickets here.
MEZZANINE | A screening of Nathalie Granger | March 23, 2022
Nathalie Granger
Wednesday, March 23, 7:30pm
2220 Arts+Archives
2220 Beverly Blvd
Los Angeles, US 90057
In a country house, Jeanne Moreau and Lucia Bosè sit and wait for their daughters to return home, only to be visited by a bumbling salesman (Gérard Depardieu) who seems unable to leave.
Mezzanine is excited to host a rare screening of Duras' fourth feature, among her most accessible and piercing films—a wry black-and-white minimalist portrait of female domestic ritual and torpor, predating Chantal Akerman's Jeanne Dielman, 23 quai du Commerce, 1080 Bruxelles by several years but sharing a deft formal elasticity. 
Imported 16mm print!
​​"A neglected early feature by Marguerite Duras, produced by Luc Moullet, full of poker-faced, absurdist humor and deceptive sound cues…It's hard to describe this beautiful miniature, but somehow it reduces the whole modern world to audiovisual shorthand; Duras' verbal and visual terseness has seldom been put to better use." -Jonathan Rosenbaum, Chicago Reader
"In my view, the cinema was built on the defeat of the written word. Its crucial and decisive attraction lies in this massacre. Because this massacre is precisely the bridge that takes you to the very place of all reading. And still further: to the very place of subjection full stop, which suggests all existence experienced in current society. One could put it another way: that youth's almost universal choice of the cinema is a choice–conscious or intuitive–of a political kind. That wanting to make films means precisely wanting to go straight to the place of one's subjection: the viewer. And doing this by avoiding–by destroying–the always privileged stage of writing." -Marguerite Duras
Presented by:
Stephanie LaCava is a writer based in New York City. Her debut novel The Superrationals was published by Semiotext(e) in 2020. I Fear My Pain Interests You is forthcoming from Verso this September. She is the founder and publisher of Small Press books, which will release an English translation of counterculture actor/filmmaker Pierre Clementi's memoir and prison journals: Quelques messages personnels (translated by Claire Foster), this fall.
Get your tickets here
Sign up to receive exclusive news and updates