Who Killed My Father written and performed by Edouard Louis at St. Ann's Warehouse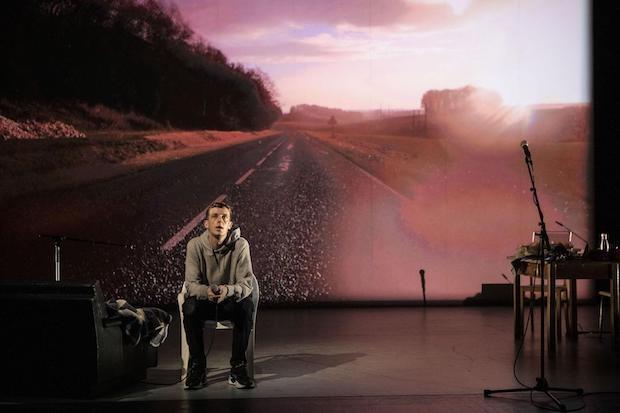 St. Ann's Warehouse presents the US premiere of Who Killed My Father (Qui a tué mon père), written and performed by Édouard Louis, a co-production of Schaubühne, Berlin, and Théâtre de la Ville, Paris.
In Who Killed My Father, Ostermeier directs Louis in a gripping solo debut that is intimate, queer, and highly theatrical.
"You can no longer get behind the wheel, are no longer allowed to drink, can no longer shower unaidid without it presenting an enormous risk. You´re just over fifty. You belong to the precise category of people for whom politics has envisaged a premature death." 
As Louis recounts the joy of self-discovery, a surprising bridge is made between a working-class father broken by a brutal cycle and a son who found his own way out. Using the broken body of his father as a starting point, Louis undertakes a defiant rewrite of the recent political and social history of France. It is a chronicle of an ongoing murder, of a deliberate mutilation by neo-liberal »reforms« and their brutality against the workers who are forced to experience their consequences in their own bodies. A polemical and rebellious pamphlet against forgetting, exclusion and the physical violence of a classridden society — and, at the same time, an intimate declaration of love to a person who makes it almost impossible to love him.
Performed in French with English surtitles.
Click here for more information 
Supported by FACE Contemporary Theater, a program of Villa Albertine and FACE Foundation, in partnership with the French Embassy in the United States, with support from The Ford Foundation, Institut français, the French Ministry of Culture, and private donors.  
Sign up to receive exclusive news and updates