A Week of French Language Cinema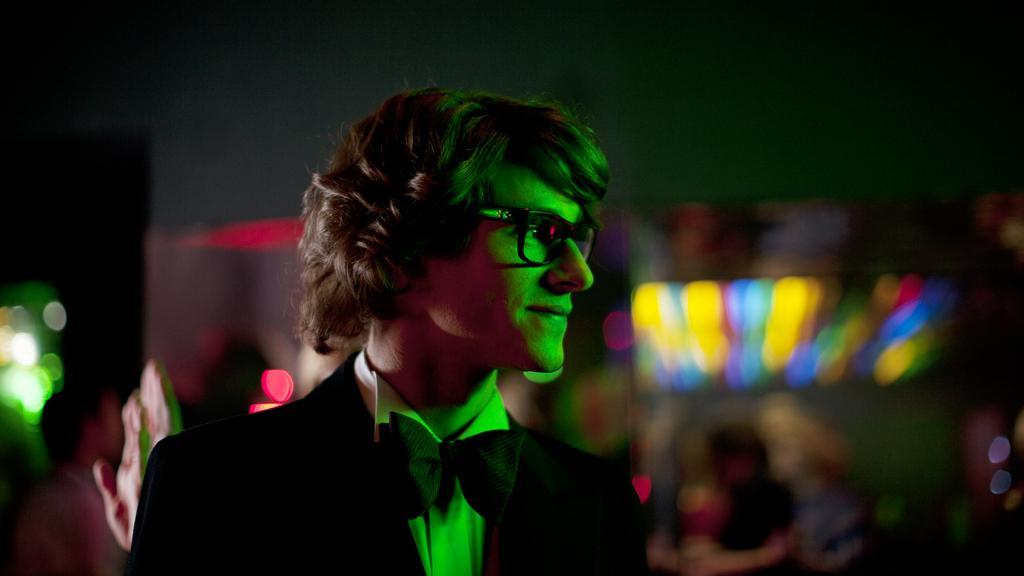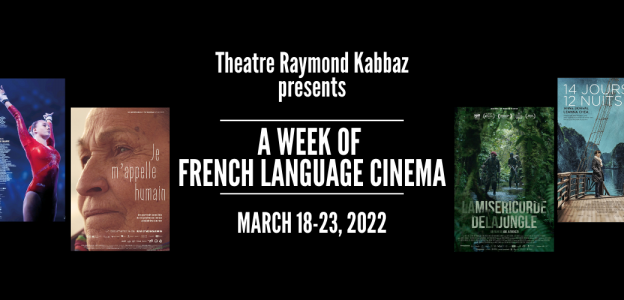 Theatre Raymond Kabbaz presents… A Week of French Language Cinema March 18 – 23, 2022
For the thirteenth year, Theatre Raymond Kabbaz works in collaboration with the Consulates of France, Belgium, Switzerland, Canada, the Quebec Government Office in Los Angeles, and Le Lycée Français de Los Angeles to present A Week of French Language Cinema, with nightly screenings of critically acclaimed French language films, from Friday, March 18 through Wednesday, March 23, 2022. The program includes notable films from these and other French-speaking countries. 
This collection of feature films celebrates the richness and diversity of the global French-speaking population, and relishes in the variety of stories told in one language across all five continents.
A Week of French Language Cinema is celebrated every year in conjunction with the Organisation Internationale de la Francophonie (OIF)'s annual celebration of French language and Francophone cultures on March 20th.
Saint Laurent 
Friday March 18th, 8:00 PM @ Theatre Raymond Kabbaz 
Yves Saint Laurent's life from 1967 to 1976, during which time the famed fashion designer was at the peak of his career. This period is also a dark one for him, teased by professional and personal dramas, but also by its tumultuous relationship with the dandy Jacques Bascher and his partner Pierre Berger. The movie concentrates on his work methods, his 2 muses' meeting, Loulou de la Falaise and Betty Catroux, his excess of the night but especially on the daily isolation and the pressure exerted on Saint Laurent.
Director: Bertrand Bonello; France; 2014; French, 2h30min
Awards
40th César Awards: Best Costume Design
20th Lumières Awards: Best Actor
5th Magritte Awards: Best Supporting Actor
International Cinephile Society Awards 2016: Best Actor
Nominated for:
2014 Cannes Festival: Palme d'Or
40th César Awards in 9 categories
Globes de Cristal Award: Best Actor
Louis Delluc Prize: Best Film
20th Lumières Awards in 5 categories
Olga 
Saturday March 19, 8:00 PM @ Theatre Raymond Kabbaz
While in exile in Switzerland, a 15-year-old Ukrainian gymnast prepares for the European Gymnastics Championships when Euromaidan protests begin in Kyiv, involving her relatives. While the young girl must adapt to her new country and keep on training, the Ukrainian revolution enters her life and will upset everything…
Director: Elie Grappe; Switzerland, France; 2021; French, 1h35min 
Awards
Oscar of the Best International film (2022): official selection to represent Switzerland
Cannes Festival (2021): « Semaine de la critique » selection, SACD Prize
Angers European First Film Festival (2020): Visio Foundation award for feature film script
Brussels International Fantastic Film Festival (2021): Audience award (international competition), TV Prize
Je m'appelle human (Call Me Human)
Sunday March 20, 8:00 PM @ Theatre Raymond Kabbaz
"Savage," says Josephine Bacon, "means to be completely free." When the elders leave us, a link to the past disappears with them. The Innu woman of letters, Joséphine Bacon, embodies this generation that witnessed a time that is soon to be over. With charisma and sensitivity, she leads a fight against oblivion and the disappearance of a language, a culture and its traditions. Following in the footsteps of Papakassik, the caribou master, Je m'appelle humain proposes an incursion into the History of a Multi-millennial People alongside a free woman who has devoted her life to transmitting her knowledge and that of her ancestors. In her language, Innu means "human".
Director: Kim O'Bomsawin; Canada; 2020; French, 1h18min
Awards
Prix Gémeaux: Best Documentary, Best Director, Best Sound, and Best Original Music (2021)
FCVQ: College Prize (ex aequo) & Special Mention Grand Prix Competition – feature film (2020)
VIFF: Best Canadian Documentary (2020)
CIFF: Best Canadian Documentary & Audience Award (2020)
Cinefest Sudbury International Film Festival: Audience Award (2020)
Cinémania: Faces of Francophonie TV5 (2021)
PCCQ: Prix collégial du Cinéma québécois 2021
La miséricorde de la jungle (The Mercy of the Jungle)
Monday March 21, 8:00 PM @ Theatre Raymond Kabbaz 
War-weary Sergeant Xavier and fresh recruit Private Faustin are accidentally separated from their Rwandan battalion inside Congolese territory when it is called out suddenly on a nighttime raid. They face a lack of water, food, and threats from malarial fever and jungle wildlife. The two seek to reunite with the battalion by heading westward but must remain wary of interacting with the local population given Congolese antipathy to the Rwandan Army and the presence of irregular rebel factions.
Director: Joël Karekezi; Rwanda, Belgium, France, Germany; 2018; French, 1h31min
Awards
Africa Movie Academy Awards (AMAA), 2019: Best Director Prize, Best Achievement in Make-Up Prize, Best Achievement In Costume Design Prize
Panafrican Film and Television Festival of Ouagadougou: Golden Stallion of Yennenga
Nominated for:
10th Magritte Awards, 2020: Best Actor
Africa Movie Academy Awards (AMAA), 2019: nominated in 5 other categories
14 jours, 12 nuits (14 days, 12 nights)
Tuesday March 22, 8PM @ Theatre Raymond Kabbaz
Isabelle Brodeur embarks on a journey to Vietnam, her adopted daughter's birthplace. Her path leads her to the woman who was once her daughter's nanny. Doing so, Isabelle learns the existence and whereabouts of her daughter's biological mother. Throughout this stunningly beautiful journey, Isabelle discovers her daughter's country through the eyes of the woman who brought her into this world. This pilgrimage of sorts, leads the two women to unveil their innermost secrets.
Director: Jean-Philippe Duval; Canada; 2019; French; 1h39min
Awards
Prix Iris: Best Cinematography (2020)
Minneapolis-Saint Paul International Film Festival: Audience Award – World Cinema (2021)
Nominated for
Canadian Screen Awards: Best supporting Actress (2020)
Prix Iris: Best Actress & Best Editing (2020)
Playground 
Wednesday March 23, 8:00 PM @ Theatre Raymond Kabbaz
A seven-year-old girl witnesses her older brother being bullied. Though he swears her to secrecy, she tells their father and soon finds herself the victim of bullying as well.
Director: Laura Wandel; France; 2021; French, 1h12min
Awards
FIPRESCI Prize of Cannes Festival's section « Un certain regard»
Sarajevo Film Festival 2021 : section Kinescope, Special Award for promoting gender equality : Special Jury Mention.
Guanajuato International Film Festival (GIFF) 2021 : Best International Film
Haifa International Film Festival 2021 : Golden Anchor of the Best First Film
BFI London Film Festival 2021 : Sutherland Award
Pingyao International Film Festival : People's Choice Award – Best Film
Festival cine por mujeres, Madrid : Best International Film
Tickets:
Sign up to receive exclusive news and updates