Water Organoids Performance by Baudouin Saintyves | November 2
Biennial, Exhibition, Performance
6018|North
6018 North Kenmore Ave
Chicago, IL, 60660
November 2, 2023 7:00 - 9:00 pm
Embark on a meditative experience starring the work of multimedia artist, physicist and engineer Baudouin Saintyves. As part of Chicago's 5th Architecture Biennial, prepare to dive into an immersive exploration of indiscernible artistic and natural patterns of life.
Water Organoids is a performance that uses an "immersive microscope" to film and project an invisible reality of self-organizing water structures. Emerging artistic and natural forms are indiscernible in experiments executed in front of the audience using pipettes, syringes, tweezers, and motors. Join us from 6 p.m. for a reception, the performance will start at 7 p.m., with music by Ben Kinsinger.
About Baudouin Saintyves
Baudouin Saintyves is a French artist, physicist and engineer. He is a staff scientist at the University of Chicago. He is interested in how patterns self-organize in nature and how humans interact with these phenomena. In his performances, Baudouin explores an artistic process that highlights a link between the emergence of natural and creative forms. In this perspective, he develops immersive audiovisual narratives, with real-time projections of physics experiments, as well as robotic installations. In his scientific research, through fluid mechanics, statistical physics, robotics and mechanics, he develops new self-organizing systems at the crossroads of materials, autonomous robots and modular assemblies. He obtained a PhD in physics at the Sorbonne University in Paris, France, and carried out post-doctoral research at the Massachusetts Institute of Technology and Harvard University. He was awarded a CAMIT grant from the council for the art at MIT in 2018 and was an artist in residence at MANA Contemporary's High Concept Labs in Chicago from Feb. 2019 to Dec. 2020. He is currently working in residence at the School of the Art Institute of Chicago, and as staff scientist – visiting artist at the University of Chicago (Jaeger Lab).
Reception starts at 6pm.
Water is a partner program of the 2023 Chicago Architecture Biennial. This exhibition is a collaboration between 6018North, Tricia Van Eck, the Villa Albertine, and Jennifer Buyck. Water is ongoing research in sustainable strategies for a 2024 exhibition as a part of Art Design Chicago, an initiative of the Terra Foundation for American Art investigating and elevating Chicago's rich visual art and design histories and creative communities.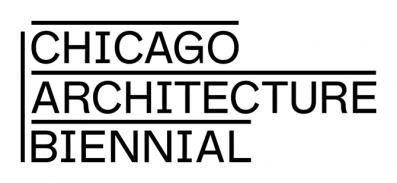 Chicago Architecture Biennial
The Chicago Architecture Biennial (CAB) is dedicated to creating an international forum on architecture and urbanism. It produces year-round programs and a biennial exposition of city-wide activations for a diverse audience of designers, educators, advocates, and students. CAB's mission is to engage and inspire professional and public audiences,  highlight the transformative power of architecture and envision a future for the field that is equitable and sustainable.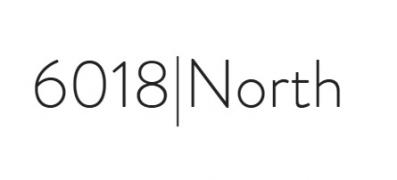 Founded in May 2011, 6018|North is an artist-centered, sustainable, nonprofit platform and venue for innovative art and culture. Located at 6018 North Kenmore in Chicago's Edgewater neighborhood, 6018 North encourages artists to collaborate and reconfigure its intimate space. This intimacy allows artists and audiences to connect in transformative ways. At home and away in other non-traditional spaces, 6018North's site-specific exhibitions and events include artists performing, creating installations, and directing communal engagement events.
Sign up to receive exclusive news and updates