Visions of Freedom at the New York African Film Festival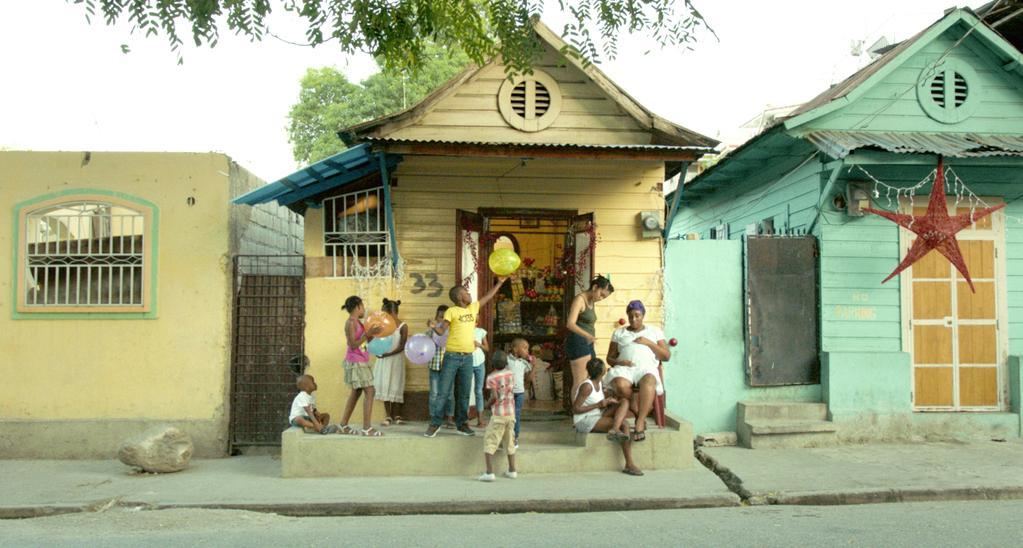 Film at Lincoln Center
165 W. 65th Street
New York, US 10023
May 12 - June 2
We're thrilled to join Film at Lincoln Center (FLC) and African Film Festival, Inc. (AFF) to celebrate the kickoff of the 29th New York African Film Festival (NYAFF) at FLC from May 12-17. The festival continues at Maysles Documentary Center in Harlem from May 19-22, and culminates at the Brooklyn Academy of Music under the name Film Africa from May 27 – June 2, during Dance Africa. This year's festival explores a host of themes under the banner Visions of Freedom, presenting diverse and interconnected notions of freedom pertinent to Africa, the diaspora, and the world at large while recalling activism of the past and ushering in new anthems of the future to embrace a united front for liberation and expression.
"The events of the recent past have illuminated how interconnected our worlds are. Through it all and across the globe, the collective vision of freedom has come into sharp focus," said AFF Executive Director and NYAFF founder Mahen Bonetti. "This year's festival takes a look at the past, while capturing the present pulse and looking forward to envision a brighter future."
Opening night marks the New York premiere of Gessica Généus's feature directorial debut Freda, framed by the ever-present violence and dangers surrounding a family's life in Haiti and their longing to escape it. Tanzanian filmmaker Amil Shivji's Centerpiece selection Tug of War spotlights a rebellious young revolutionary who falls for an Indian-Zanzibari girl escaping an arranged marriage.
Two festival features are US premieres: Charles Castella's Abderrahmane Sissako, un cinéaste à l'Opéra, chronicling acclaimed director Sissako's unique task of creating an opera about the history of Africa at the Théâtre du Châtelet in Paris, with music composed by Damon Alban, leader of the bands Blur and Gorillaz, and Ayaanle, directed by Ahmed Farah, which follows a series of unlikely events befalling the title character, who goes from optimistic actor to the most wanted man in Kenya. The festival is also proud to host the US premieres of two short films: Johanna Makabi's Notre mémoire, featuring Black Girl star Mbissine Thérèse Diop's reflections on being a Black actress in the 1960s, and Shaka – iNkosi Yamakhosi by Manzini Zungu and Nick Cloete, a profound tale of resilience depicting the coming of age of a great warrior and king, Shaka Zulu.
Other highlights include the New York premiere of Juwaa, Nganji Mutiri's drama about a mother and son reflecting on the events of a traumatic night many years before, and Aïssa Maïga's documentary Marcher sur l'eau (Above Water), following the process of convincing an NGO to build a well in a Nigerian village, saving many residents from having to travel several kilometers each day to gather what exists 200 meters below their feet.
"Cinema of Liberation: From Inception and Execution to Exhibition," a masterclass by veteran Ethiopian filmmaker Haile Gerima on Saturday, May 14, at 11:30am will teach the role of film in propelling forth freedom movements and arming viewers to take up the mantle of change. The event will take place in the Amphitheater at the Elinor Bunin Munroe Film Center. 
NYAFF will present a Town Hall at Lincoln Center's David Rubenstein Atrium on Wednesday, May 11 at 7:30pm, featuring African and diaspora artists displaying and discussing work that explores the festival's theme Visions of Freedom. Participants include hair stylist and Hair by Susy founder Susan Oludele; dancer, lawyer, actor and pianist Justin Lynch; singer, songwriter, and international DJ Nikki Kynard; and actress and director of the opening night film, Freda, Gessica Généus.
An interactive digital art exhibition, featuring work by artist Zainab Aliyu, which celebrates the festival theme, will run in the Amphitheater from May 12-17.
Access the full program and purchase tickets HERE
The programs of AFF are made possible by the generous support of the National Endowment for the Arts, New York State Council on the Arts, Bradley Family Foundation, Domenico Paulon Foundation, NYC & Company, Villa Albertine, Manhattan Portage, Black Hawk Imports, Essentia Water, South African Consulate General, National Film and Video Foundation, Motion Picture Enterprises, and Royal Air Maroc. 
Sign up to receive exclusive news and updates