The Violins of Hope Meet the Ka Drums of Guadeloupe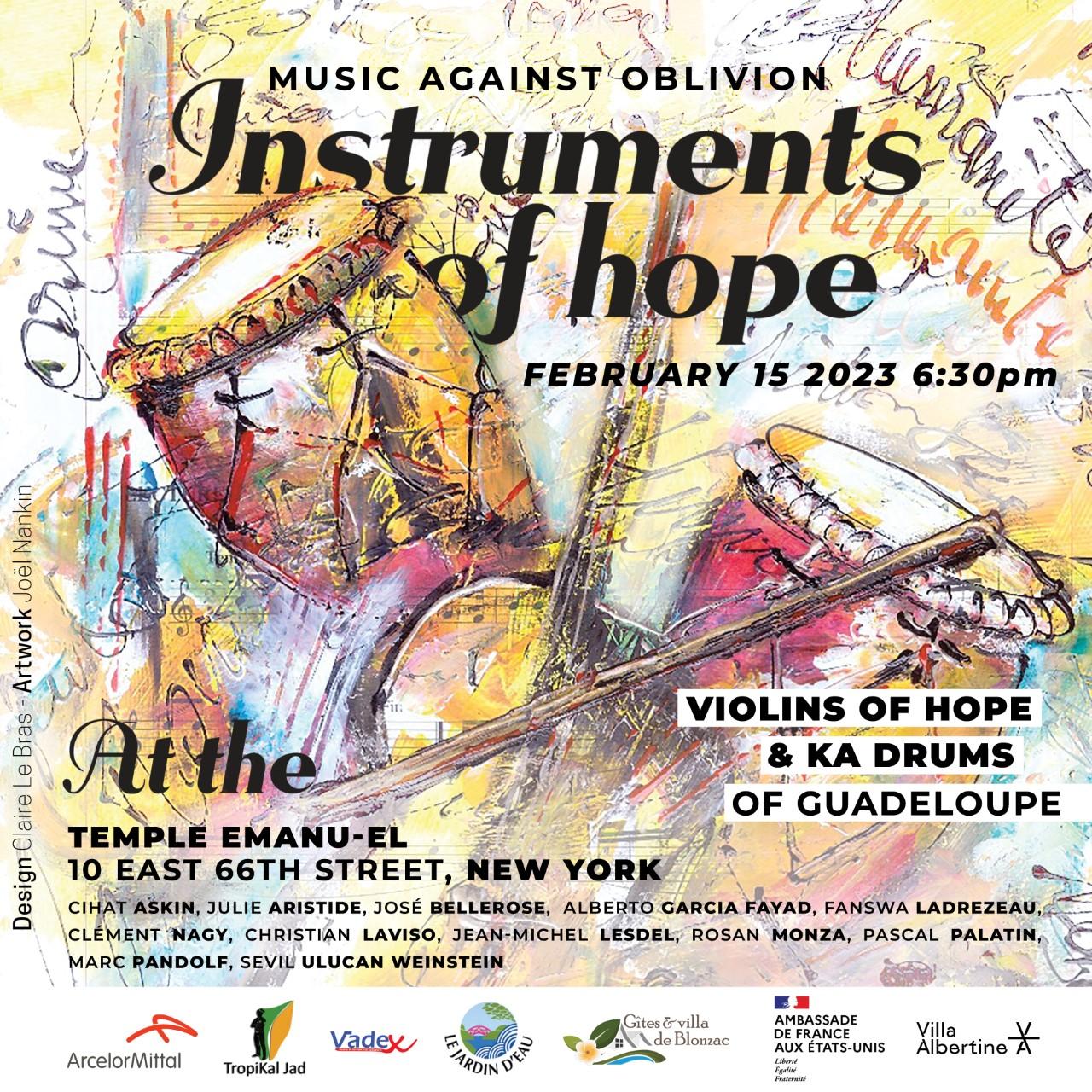 By The Temple Emanu-El Streicker Center
1 E 65th Street
New York, US 10065
February 15, 2023 | 6:30 p.m.
Two resilient instruments serve as witnesses of history.
The Violins of Hope meet the Ka drums of Guadeloupe, and vibrate for a concert on February 15, 2023 at 6:30 p.m. at Temple Emanu-El, 10 East 66th Street in New York. 
The Violins of Hope are violins that belonged to Jewish prisoners during the Holocaust. Today these violins are collected all over the world by Amnon Weinstein, an Israeli violin maker who repairs them and plays them on stage.
The Ka drums of Guadeloupe are instruments derived from African drums that were used for forced slave labor but also played a very important role in their liberation.
These two nomadic instruments and resilient witnesses of History will play a magnificent concert where classical music and gwoka will harmonize on stage to offer a unique performance.
Sign up to receive exclusive news and updates