Two legendary films by Jean Renoir at the Secret Movie Club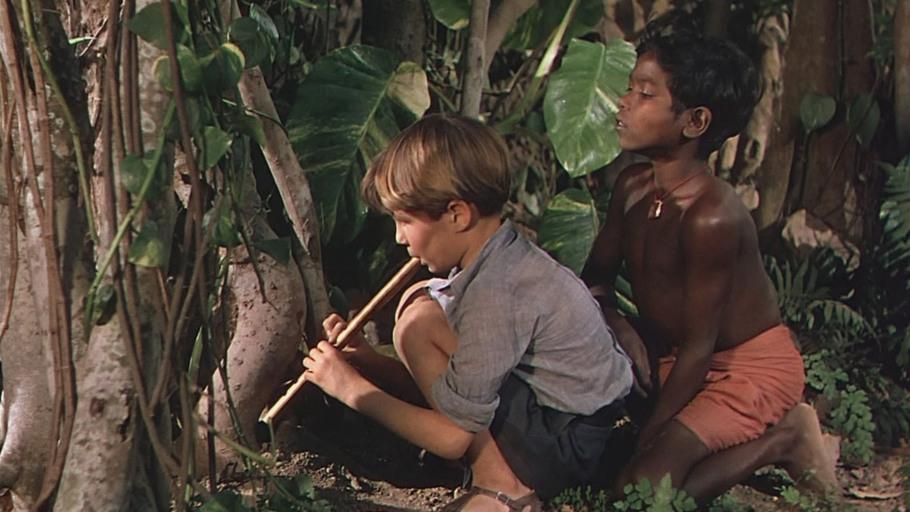 The Secret Movie Club Theater
1917 Bay Street
2nd Floor
Los Angeles, US 90021
June 2, 2023
On Friday, June 2, as part of their SMC Birthday Series, the eclectic Secret Movie Club proposes an exceptional screening in 35mm film of two Jean Renoir classics : The River and The Rules of the Game.
Showing both The River (1951) at 7:30 pm and The Rules of the Game (1939) at 9:40 pm, the Secret Movie Club offers you an exceptional night of cinema on Friday, June 2 to dive into the immense career of French director Jean Renoir. This is a unique opportunity to discover these legendary movies in 35mm film and to celebrate one of French cinema history's most acclaimed director in the middle of Los Angeles' Art District.
The River – 1951
In West Bengal, both Harriet, the daughter of a jute mill owner, and her best friend, Valerie, become captivated by dashing visitor Capt. John, who ignores them for sultry Melanie. However, all find that their lives are shaken up after Harriet's brother is involved in a tragedy.
The Rules of the Game – 1939
André is having an affair with Christine, whose husband Robert is himself hiding a mistress. Christine's married maid is romantically entangled with the local poacher. At a hunting party, the passions of servants and aristocrats dangerously collide.
For more information and to buy tickets, please click here!
Sign up to receive exclusive news and updates