TV5MONDE Program Highlights – December 2021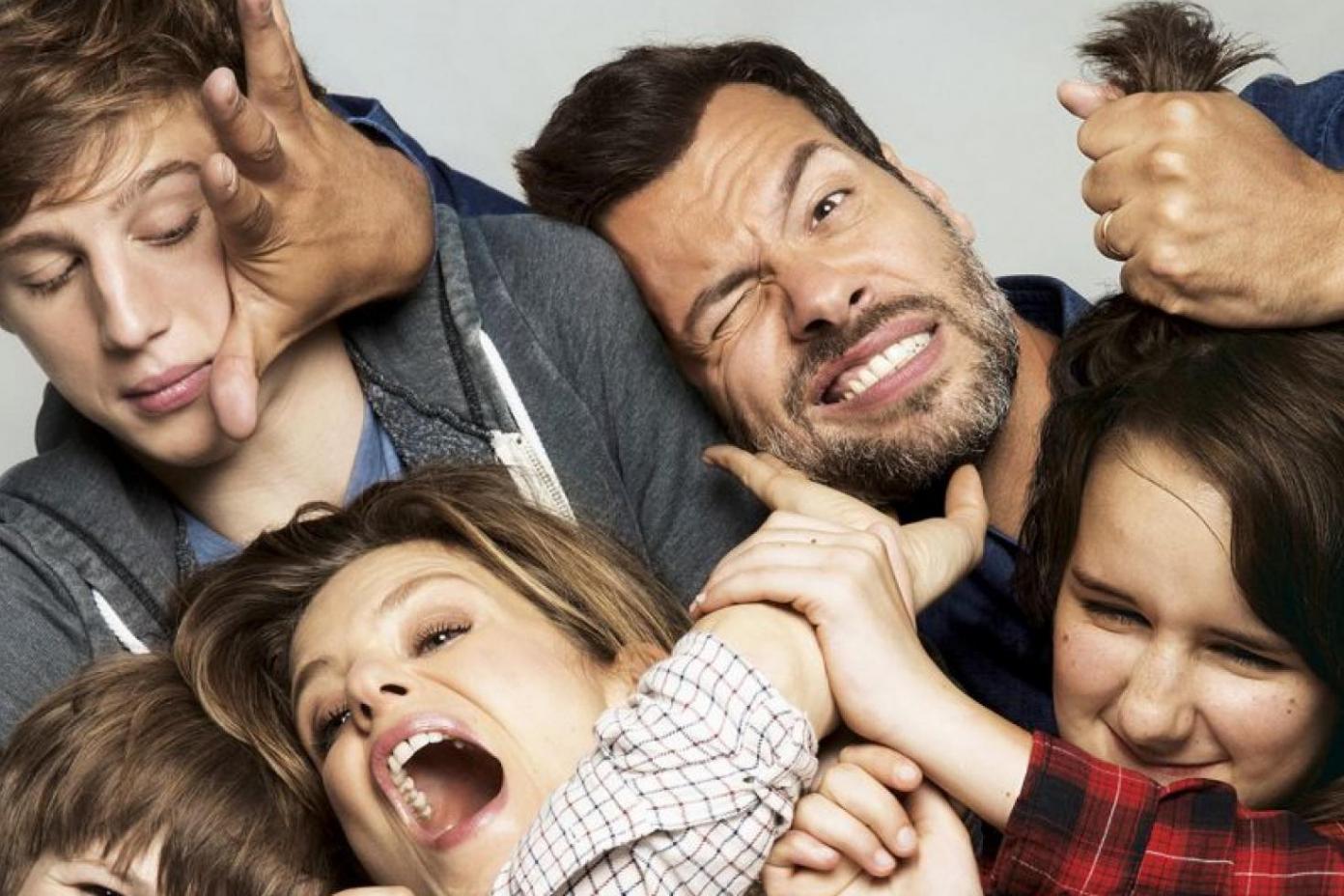 The international French-language network TV5 Monde is showing several fantastic programs in December.
In addition to offering premium films, the program includes several heartwarming comedies, a chance to discover exciting new series, fun-filled variety shows, and engaging documentaries!
We've rounded up some of the very best must-see programs this month, get ready to immerse yourself in French culture!
FILMS:
RAID Dingue—December 9 at 8:30 pm ET/5:30 pm PT (English ST)
• Johanna Pasquali, an absent-minded dreamer, trains relentlessly to achieve her ambition of becoming the first woman to join the elite RAID police unit! Admitted to the official training center, for obscure and political reasons, she finds herself in the group run by Eugène Froissard, the most misogynist of all policemen. 
Director: Dany Boon (France 2016)
Cast: Alice Pol, Dany Boon, Michel Blanc, Yvan Attal
Genre: Comedy
Papa ou Maman—December 16 at 8:30 pm ET/5:30 pm PT
• When Florence and Vincent are both offered a promotion abroad, their life as a couple becomes a nightmare. They have three kids. One of them will have to give up their dream to look after them. As they divorce, they resort to the lowest of blows to avoid custody. 
Director: Martin Bourboulon (France 2014)
Cast: Marina Foïs, Laurent Lafitte, Alexandre Desrousseaux, Michel Vuillermoz
Genre: Comedy
Robin des Bois, la véritable histoire—December 21 at 8:30 pm ET/5:30 pm PT
• Robin Hood's aims are very clear: he only steals from poor people, women or the elderly. But his scheme to rob the tax office in Nottingham goes awry when an intrepid group of righters-of-wrongs steal the proceeds to give them to the poor. 
Director: Anthony Marciano (France, Belgium 2014)
Cast: Max Boublil, Géraldine Nakache, Malik Bentalha, Ary Abittan, Gérard Darmon, Patrick Timsit
Genre: Comedy
Papa ou Maman 2—December 23 at 8:30 pm ET/5:30 pm PT (English ST)
• Two years on from their catastrophic separation, the Leroys' divorce seems to be a perfect success! But the arrival of two new lovers in the lives of Vincent and Florence is about to set light to the powder keg. Time for the second-round match between the two exes. 
Director: Martin Bourboulon (France 2016)
Cast: Marina Foïs, Laurent Lafitte, Judith El Zein, Jonathan Cohen
Genre: Comedy
Le doudou—December 28 at 8:30 pm ET/5:30 pm PT (English ST)
• Disaster: Michel has lost his daughter's favorite teddy! To find it he offers a reward and places a series of wanted posters throughout the airport. Sofiane, employee at Roissy, sees an opportunity to earn a bit of money and contacts Michel, pretending to have found the precious cuddly toy. 
Director: Philippe Mechelen, Julien Hervé (France 2017)
Cast: Kad Merad, Malik Bentalha, Romain Lancry
Genre: Comedy
Les Moomins sur la riviera—December 30 at 8:30 pm ET/5:30 pm PT (English ST)
• The Moomins, caught in a storm, are shipwrecked on the Côte d'Azur. After a misunderstanding, they are given the best suite in the Grand-Hôtel. But soon, Mamma Moomin grows weary of an uncharacteristic life of luxury and leaves the hotel. Family unity is threatened.
Director: Xavier Picard (Finlannd, France 2014)
Cast: Emmanuel Garijo, Céline Ronté, Anne Plumet, Pascal Casanova
Genre: Animation
SERIES:
Disparition inquiétante : Un affaire personelle—December 14 at 11:30 pm ET/8:30 pm PT (English ST)
• Despite his apparently placid life, Tony makes ends meet by selling drugs. Until the death by overdose of one of his customers. A tragedy that raises questions for Superintendent Maya Rossetti: is there a link between the death and the kidnapping of Prosecutor Dassault? 
Director: Arnauld Mercadier (France 2019)
Cast: Sara Forestier, Pierre Rochefort, Bruno Dreyfürst, Selma Kouchy, Nicolas Giraud
Genre: Drama (TV Film Series)
Les newbies, Season 2—December 8 at 11:30 pm ET/8:30 pm PT (French ST)
• Their failure at the Zoofest Comedy Festival has strained the friendship between André and Christian. Amélie finds a surprising idea to try to reconcile them. To succeed she calls on her sister for help.
Director: Frédéric Nassif (Canada 2019)
Cast: Christian Essiambre, André Roy, Luc Leblanc, Raphaëlle Lalande
Genre: Comedy (Series)
Fais pas ci, fais pas ça – Y aura-t-il Noël à Noël—December 24 at 8:30 pm ET/5:30 pm PT (English ST)
• This year the Lepic parents are breaking the sacrosanct tradition: instead of celebrating Christmas with their children, they're heading for Las Vegas to see Céline Dion. As for the Bouleys, they're hoping to offer their offspring a simple, environmentally friendly celebration. But their children would really rather have a classic Christmas. 
Director: Michel Leclerc (France 2020)
Cast: Valérie Bonneton, Guillaume de Tonquédec, Isabelle Gélinas, Bruno Salomone, Yaniss Lespert
Genre: Comedy (TV Film)
Disparition inquiétante : Instincts maternels—December 28 at 11:30 pm ET/8:30 pm PT (English ST)
• Former policewoman Esther Lewanski returns to the force after the disappearance of Zoé, daughter of her friend Julia. The latter then goes missing as well , making her prime suspect. To prove Julia's innocence, Esther joins the investigation. Then young Charlie's body is found, drowned. But what connection with Zoé?
Director: Arnauld Mercadier (France 2020)
Cast: Alix Poisson, Rayane Bensetti, Charlotte de Turckheim, Hubert Delattre
Genre: Drama (TV Film Series)
DOCUMENTARIES:
Les bombes perdues de la guerre froide—December 4 at 5:00 pm ET/2:00 pm PT
• For the first time in 1950, as part of a training mission, the American civil authority entrusted an atomic bomb to the military. The plan was to destroy the Soviet Union. The weapon was lost on Canadian soil. This is the first nuclear accident in history, kept secret for more than forty years. Many more will follow.
Director: Thierry Piantanida, Thierry Ragobert (France 2018)
La vie secrète des mangroves—December 6 at 6:30 pm ET/3:30 pm PT (English ST)
• With the major droughts of the 1970s, the Senegalese mangrove forests lost around 40% of their surface area and their briny waters accumulated salt. But thanks to nature's resilience and human determination, the Saloum Delta and Casamance are enjoying a renaissance.
Director: Thierry Berrod (France 2020)
Greta Gratos—December 8 at 8:30 pm ET/5:30 pm PT (English ST)
• A veritable diva, embodied by the actor Pierandré Boo: Greta Gratos. Singer, actress, spokeswoman for innumerable causes, lighting up the tea dances and nightlife at L'Usine the alternative scene in Geneva took Greta to its heart. In everyday life and on stage, the interwoven portraits of Greta and Pierandré. 
Director: Séverine Barde (Switzerland 2018)
Val d'Aoste—December 9 at 3:00 pm ET/12:00 pm PT (English ST)
• On the border between France and Switzerland, framed by four mountain peaks towering to 4,000 meters, the Aosta Valley offers unspoiled natural landscapes and a rich Alpine heritage. A little corner of Italy whose delicious gastronomy reveals all the flavour of its cheese, delicatessen meats and wine.
Director: Éric Bacos (France 2021)
Une planète parfait—December 18 at 3:00 pm ET/12:00 pm PT
• The sky and the oceans are two forces without which there would be no life on Earth. The sky is at the origin of the water cycle, enabling water to circulate everywhere on the planet carried by the dominant winds. And the ocean currents transport the nutrients essential for life. 
Narrator: François Morel
Director: Huw Cordey, Ed Charles (France 2020)
Les conquérants de l'espace—December 18 at 4:55 pm ET/1:55 pm PT
• 1957. At the height of the cold war between the USA and the USSR, Moscow achieves a technical exploit by launching Sputnik, the first artificial satellite in history. The Americans retaliate by founding the NASA and launching six manned flights between 1959 and 1963: Project Mercury.
Narrator: Lambert Wilson
Director: Patrick Jeudy (France 2019)
La vie secrète des chansons, 2021 Season—December 23 at 6:30 pm ET/3:30 pm PT
• Travelling the endless road, a theme dear to so many singers. A road that accompanies dreams of faraway places, offering opportunities for encounters or for solitude. We look back over the years at some of the greatest songs on the theme of escaping away from it all.
Presenter: André Manoukian (France 2021)
Guests: Michel Fugain, Sylvie Vartan, Maxime Le Forestier, Sanseverino
Toulouse-Lautrec, vivre et peindre à en mourir—December 25 at 12:00 pm ET/9:00 am PT
• Painter, illustrator, lithographer and poster artist, Henri de Toulouse-Lautrec immortalized the stars of the Montmartre cabarets and Cirque Fernando. Friend of Vincent Van Gogh and Edgar Degas, the artist, member of the oldest provincial aristocracy, witnessed the end of the 19th century. 
Director: Sandra Paugam (France 2019)
Fabergé, les objets du désir—December 27 at 3:00 pm ET/12:00 pm PT (English ST)
• Jeweler to the Tsars, Carl Gustav Fabergé was a genius who broke all the rules of traditional jewelry, inventing a totally original industry producing over two hundred thousand items. Amongst them the imperial eggs, ordered by Alexander III of Russia, provide a unique chronicle of the life of the Romanovs.
Director: Jean-Pierre Cottet (France 2021)
ENTERTAINMENT:
La Belle Harangue—December 10 at 11:30 pm ET/8:30 pm PT
• An exceptional broadcast of the Quinzaine de la Belle Harangue, festival of writing and speech, which took place in France from September 22 to October 6. In a first for young people, they're invited to recite a personal text in public on the theme «What if…». 
Presenter: Raphäl Yem (France 2021)
Guests: Julie Zenatti, Ours, Tim Dup, Féfé
Ensemble pour les fêtes avec Pierre Lapointe—December 15 at 11:00 am ET/8:00 am PT (English ST)
300 choeurs chantent les plus beaux duos—December 18 at 11:10 pm ET/8:10 pm PT
• For the first time the program has orchestrated some thirty duets each backed by the finest French choirs. Amazing voices that offer a new interpretation of some of the great songs of yesterday and today, with cover versions created especially for the occasion.
Host: Lionel Chabert (France 2020)
Guests: Patrick Bruel, Florent Pagny, Vianney, Jenifer, Vincent Niclo, Amir, Julien Doré, Natasha St-Pier, Alain Souchon, Kendji Girac, Nana Mouskouri, Claudio Capéo, Hélène Ségara, Roberto Alagna, Vitaa, Slimane, Gérard Lenorman, M. Pokora, Dave, Anggun, Pascal Obispo, Dani, Lio, Laurent Voulzy, Nicoletta
Le monument préféré des français 2021—December 22 at 8:30 pm ET/5:30 pm PT (English ST)
• From this year's initial list of forty-two monuments, the French public have selected just fourteen. Which will finally be their favourite monument? To present the shortlist to television viewers, Stéphane Bern invites us to join him in an exceptional venue: the Hôtel de la Marine, Place de la Concorde, Paris. 
Host: Stéphane Bern (France 2021)
300 choeurs pour les fêtes—December 22 at 11:55 pm ET/8:55 pm PT
• Vincent Niclo takes over the reins of "300 Choeurs" for an exceptional programme with the greatest artists from the French and international scenes. Solos and duets, accompanied by the most prestigious French choirs, offer their versions of the most beautiful Christmas songs, and some of the greatest opera classics.
Director: Franck Broqua (France 2020)
Host: Vincent Niclo
Guests: Roberto Alagna, Louane, Patrick Bruel, Natalie Dessay, Kendji Girac, Nana Mouskouri, Florent Pagny, Gautier Capuçon, Amir, Jane Birkin, Chantal Goya, Hugues Aufray, Chimène Badi, Isabelle Boulay
Une journée ave Brassens—December 25 at 6:20 pm ET/3:20 pm PT
• On the centennial of Georges Brassens's birth, a host of artists celebrates the singer by reinterpreting his songs in the streets of Sète, in the heart of the places that mattered to him. 
Director: Thierry Gautier (France 2021)
Host: Daphné Bürki, Raphäl Yem Guests: Alain Souchon, Benjamin Biolay, Carla Bruni, Élodie Frégé, Raphaël, Joyce Jonathan, Jeanne Cherhal, Imany, Francis Cabrel, François Morel, Yolande Moreau, Ours, Pierre Souchon, Angélique Kidjo, Thomas Dutronc, Barbara Carlotti, Gaëtan Roussel, Dyonisos
Le quiz des champions—December 25 at 8:30 pm ET/5:30 pm PT
• For the first time in France, ten grand television quiz champions, from a variety of shows on all channels, compete during four very different rounds. At the end, the two leaders will go head-to-head for the supreme title, and a sum of money to be donated to their chosen charity. 
Host: Cyril Féraud (France 2021)
Spectaculaire—December 29 at 8:30 pm ET/5:30 pm PT (English ST)
THEATER:
Pourvu qu'il soit heureux—December 18 at 1:25 am ET/10:25 pm PT
• Parents learn about their son's homosexuality. How will they react? Did they know? Will they accept it? Are they going to blame themselves? But responsible for what? Is it so serious? Three actors, three acts, three points of view. The father, the mother, the son. 
Cast: Francis Huster, Fanny Cottençon, Louis Le Barazer Director: Serge Khalfon (France 2019)
13 à table—December 21 at 1:25 am ET/10:25 pm ET
• Madeleine and Antoine prepare to receive their guests for the Christmas Eve festivities. But the evening rapidly becomes a nightmare when the very superstitious mistress of the house realizes there will be 13 people seated around the table! An extra guest must be found, or they'll have to cancel someone. 
Director: Ybao Benedetti (France 2020)
Cast: Virginie Hocq, Pierre Palmade, Benjamin Gauthier, Sandra de Jesus, Christophe Canard, Agnès Miguras, Joffrey Platel
La troube à Palmade s'amuse avec Muriel Robin—December 24 at 11:30 pm ET/8:30 pm PT
• The Troupe picks up where it left of but with a unique new flavour, each episode sees a well-known star have fun with the company. Pierre Palmade joins in the new format, taking part in a few scenes. Muriel Robin, his alter ego, is the star for this first edition. 
Director: Ybao Benedetti (France 2020)
Cast: Muriel Robin, Pierre Palmade, Rémi Deval, Amélie de Gallard, Rudy Milstein, Alexandra Chouraqui, Agnès Miguras, Laurence Yayel, Marie Lanchas, Julien Ratel, Anne-Élisabeth Blateau, Emmanuelle Michelet, Benjamin Gauthier, Cédric Moreau, Christophe Canard
Norma—December 25 at 11:30 pm ET/8:30 pm PT
• Bellini's "Norma," one of the most famous operas in the world, has been included in the repertoire of the most prestigious conductors and the greatest Belcantist sopranos. One of them, Mariella Devia, made La Fenice de Venise the scene of her farewell to this unique role.
Cast: Stefan Pop, Luca Tittoto, Mariella Devia, Carmela Remigio, Anna Bordignon, Emanuele Giannino
Director: Arnaud Lalanne (France 2018)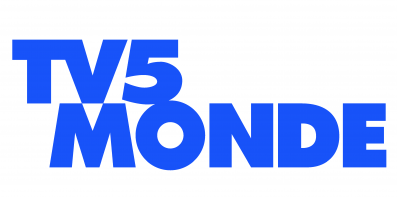 TV5MONDE is a global French language entertainment network that showcases premium films and programs from across the world. With more than 1.5 million viewers nationwide in the USA, TV5MONDE is a renowned leader in French language entertainment. 
Learn more
Sign up to receive exclusive news and updates