'Tradition & Transmission': Original Works by Franco-Senegalese artist Audrey d'Erneville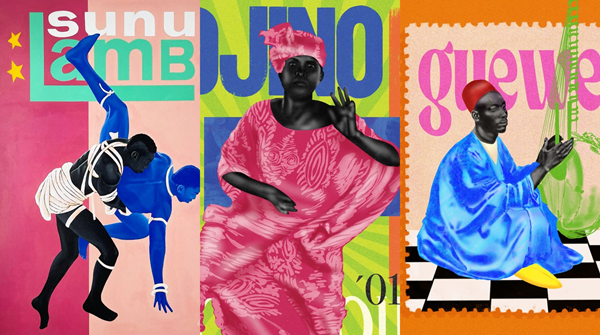 aKAZ! ATL / Haugabrooks
364 Auburn Ave
Atlanta, GA, US 30312
OPENING April 2 at 3pm | ON EXHIBITION April - May
An exhibition at aKAZ! ATL featuring original works on canvas and fine art digital prints by Franco-Senegalese artist Audrey d'Erneville. Co-curated by Mohamed Amine Cissé.
Tradition & Transmission will open at aZAK! ATL on April 2nd at 3pm, including a conversation with artist Audrey d'Erneville. To attend the opening, please register with aKAZ! ATL for an afternoon full of art, friendship, ideas and light refreshments with libations.
In this body of work, specifically created for Atlanta, Audrey interrogates the tension between conserving culture and ensuring its evolution through fluid interaction with global influences. While centered on a contemporary backdrop, Audrey's art also emerges very much from a place of nostalgia. It celebrates the ancient living cultures so evident in cities across the African Diaspora such as Dakar, Senegal. In just the same way a griot/storyteller interprets what is going on in the here and now while grounding it in history and tradition, Audrey's work shouts loudly of a rich, complex and many-layered history holding its own within an absolutely ultra contemporary modernity.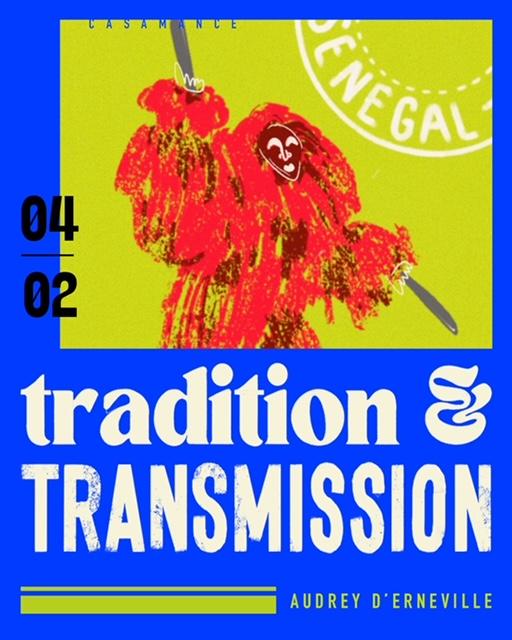 Sign up to receive exclusive news and updates