Three French films on board for the San Diego Blue Water Film Festival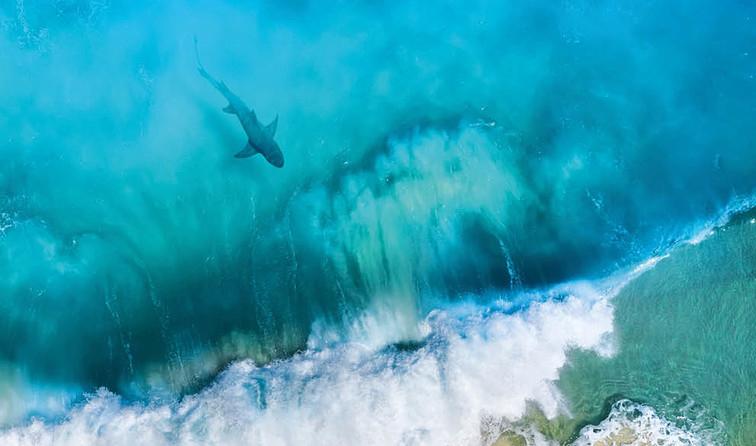 The 4th edition of the San Diego Blue Water Film Festival will take place in San Diego from June 8th to June 11th and counts three French documentaries among this rich selection of movies intended to raise awareness about the protection of the oceans.
In Between 2 Waters by Caroline Ragusa and Sylvain Bes and The Green Wave: Maui by Emmanuel Bouvet will be shown as part of the shorts program, while The Sand Eating Shark by Bertrand Loyer is up for the Documentary Competition. Ocean lovers, do not miss these fascinating movies that will be shown both in person and virtually!
THE SAND EATING SHARK – Betrand Loyer
A lemon shark called Manoela grows up in the waters of Fernando do Noronha off the coast of Brazil. Her extraordinary senses allow her to detect scents, sounds and even the tiny electric fields of her prey. In particular, she specializes in a hunting technique that has only ever been observed in this spot: hunting sardines in the waves. When we look closer behind the breakers, we discover unsuspected alliances and unusual behaviors. 
Friday June 9th, 3:45 pm, Virtual, 52 min
IN BETWEEN 2 WATERS – Caroline Ragusa & Sylvain Bes
Chiara is standing there, alone with herself, until she meets Nero, her double and her opposite at the same time. This story is a deep immersion at the root of our origins, an ode to life.
Friday June 9th, 7:30 pm, La Paloma Theater / Virtual, 4 min 40
THE GREEN WAVE: MAUI – Emmanuel Bouvet 
From the conservation of the rainforest to the preservation of our oceans, The Green Wave emphasizes the community destiny between land and ocean and the great efforts some of us are deploying to incarnate the solution.
Friday June 9th, 1:45 pm, Digital Gym / Virtual, 36 min
For more information, please click here.
Sign up to receive exclusive news and updates