Theatrical Release : The Velvet Queen (Marie Amiguet, Vincent Munier)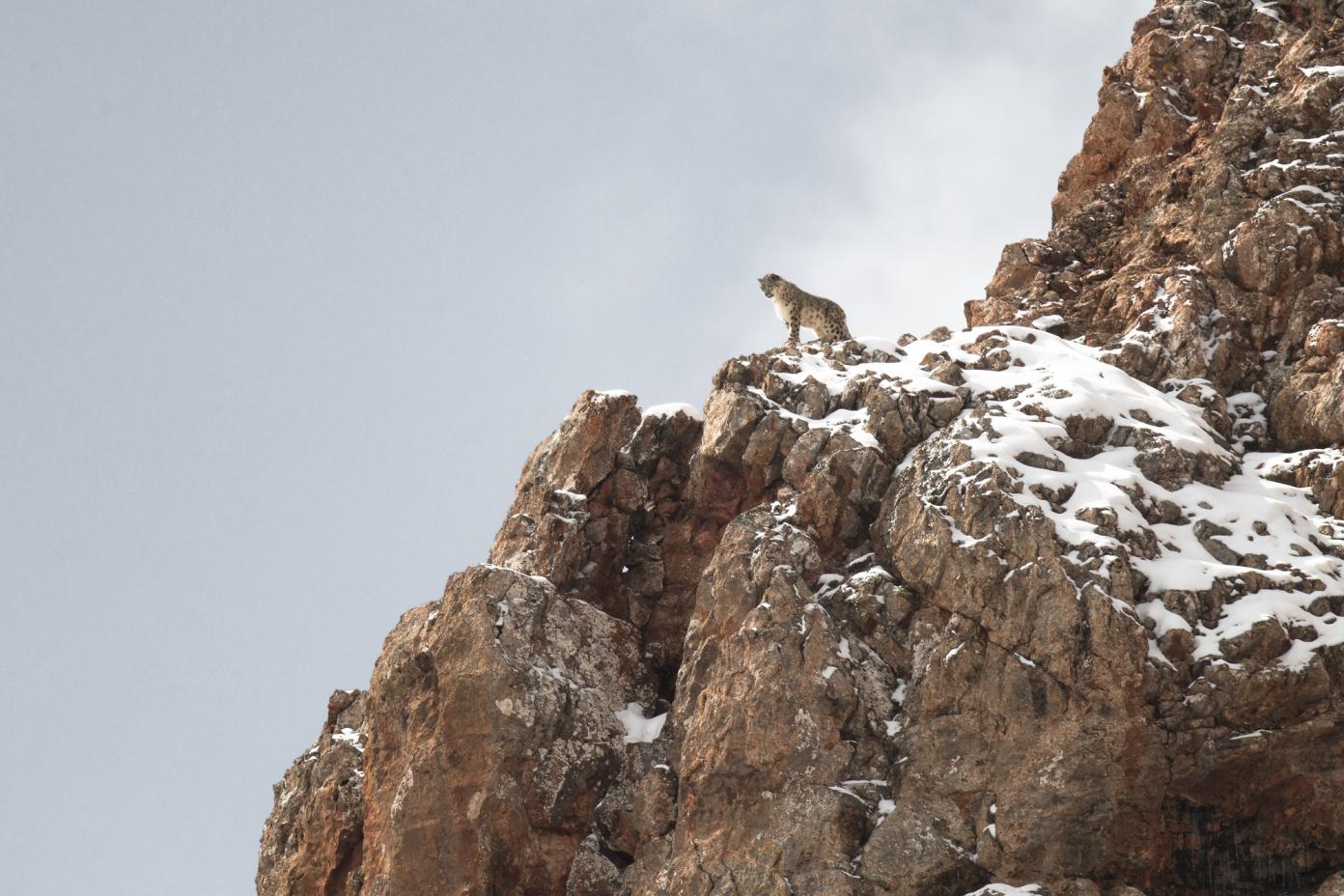 In this selection of the 2021 Cannes Film Festival's "Cinema for the Climate" section where seven filmmakers were invited to share their vision on humanity's relationship to the environment, Wildlife Photographer Vincent Munier guides widely acclaimed travel writer and adventurer Sylvain Tesson on his quest to document the famously elusive and mythical snow leopard.
Official Selection: 2021 Cannes Film Festival 
Directed By: Marie Amiguet and Vincent Munier
2021 | 92 Minutes
Opens Wednesday, December 22 in New York (Film Forum) and Los Angeles (Laemmle Royal) followed by a national expansion. 
Munier introduces Tesson to the subtle art of waiting from a blind spot without making a sound or a movement in the thin air and brutal cold. Their vigil becomes an act of faith–many have pursued the leopard for years without seeing it–the simple act of waiting proving to be an antidote to the frenzy of our times. As the photographer and writer photograph wild yaks, Tibetan antelopes and foxes, they reflect on the place of humankind among living beings while celebrating the beauty around them. 
Franco-Swiss co-director Marie Amiguet trained as a biologist before obtaining a Master's degree in wildlife filmmaking. She was the cinematographer on Jean-Michel Bertrand's The Valley of the Wolves, and previously collaborated with Munier on Silence of the Beasts, his film against lynx poaching. THE VELVET QUEEN is her feature film directorial debut.
World-renowned French-born wildlife photographer and director Vincent Munier won the prestigious BBC Wildlife Photographer of the Year award three years in a row. A brand ambassador for Nikon, he has published a dozen books covering his journeys to remote areas from Antarctica to Tibet, and is the founder of the publishing and production company Kobalann.
Sign up to receive exclusive news and updates