Pierre Paulin and the Mobilier National: Political Power & Design in France since the 1960s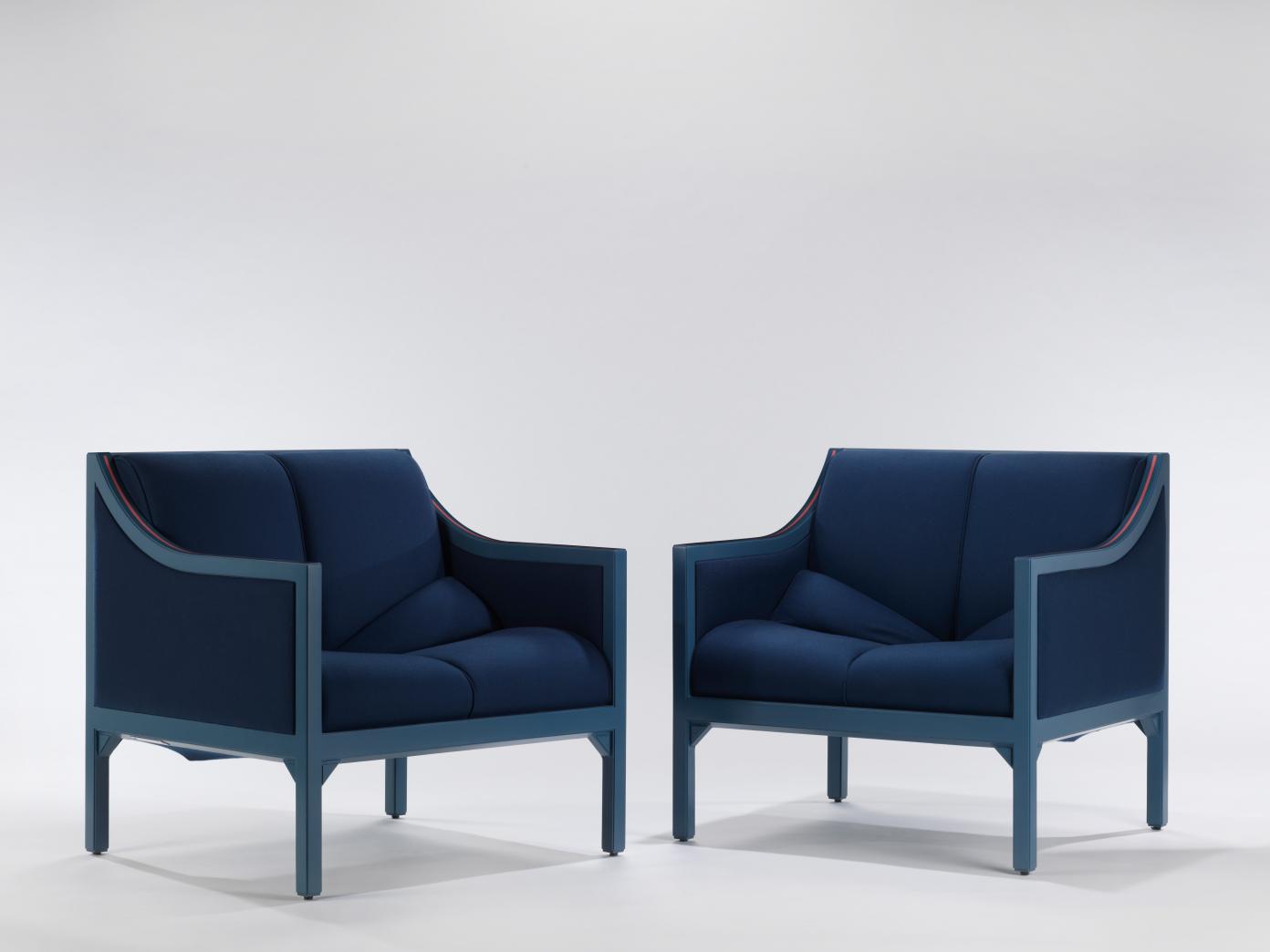 Villa Albertine Headquarters
972 Fifth Avenue
New York, US 10075
April 28, 2023 | 6:00pm
Villa Albertine, Demisch Danant, Mobilier National, and Paulin, Paulin, Paulin, are thrilled to welcome you to a discussion with Benjamin Paulin, Stéphane Danant, and Dennis Freedman as part of Oui Design! and NYCxDESIGN.
A talk with Benjamin Paulin, Stéphane Danant, and Dennis Freedman
Moderated by Dan Rubinstein, The Grand Tourist Podcast 
Friday, April 28 at 6PM
The evening will be in the presence of exceptional furniture designed by Pierre Paulin, and followed by a Q&A session and drinks. 
This talk accompanies the opening of the Demisch Danant exhibition, "FORMAL DISRUPTION | Pierre Paulin and the State commissions of the 1980s", on April 27th.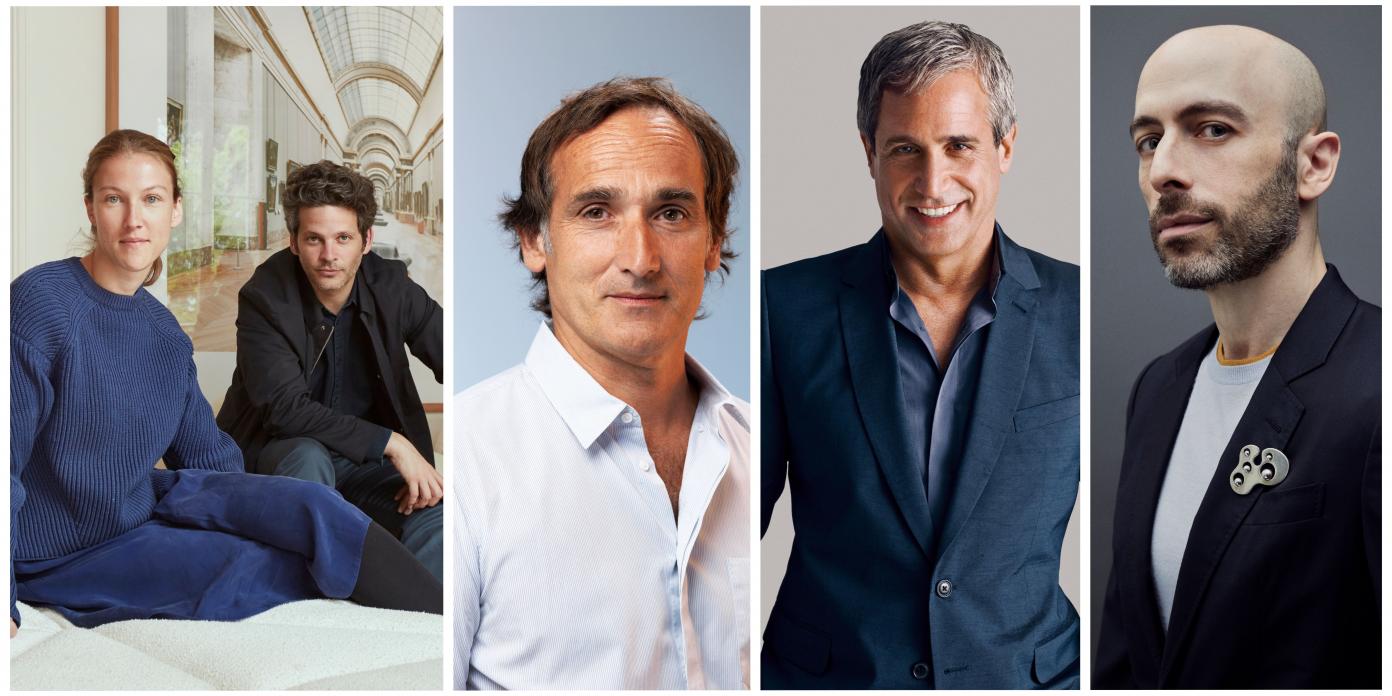 About the speakers:
Benjamin Paulin
Paulin, Paulin, Paulin is a family business that circulates, develops and preserves the works of Pierre Paulin. It aims to offer a heightened panorama of the designer's oeuvre to bring to light the amazing modernity of a creator who was constantly researching new concepts and ideas.
A privileged partner for events focusing on Pierre Paulin (exhibitions, publications, productions, sales), Paulin, Paulin, Paulin works to bring dynamism and coherency to the different projects initiated around the designer. Paulin, Paulin, Paulin acts as a liaison, clarifying and accompanying the proposals and contributing valuable precision and contacts. In order to preserve and protect the Paulin heritage, Paulin, Paulin, Paulin researches, inventories and classifies Pierre Paulin's designs and archives, revealing the full scope of his protean and visionary oeuvre. By making the collection and the working papers available (drawings, photographs, models…), Paulin, Paulin, Paulin aids studies and discussions on the designer and launches new projects and unique partnerships with public or private institutions.
Paulin, Paulin, Paulin produces and sells rare pieces from the work of Pierre Paulin, most of the models we present have never known commercial editions at the time of their design for technical or economic issues. The company's vocation is to bring into existence or prolong some of Pierre Paulin's most cherished dreams.
Stéphane Danant
Demisch Danant was founded in 2005 by Suzanne Demisch and Stephane Danant. The gallery specializes in twentieth-century French design with an emphasis on the late 1950s through the 1970s and represents the work of Maria Pergay, Pierre Paulin, Jacques Dumond, Joseph-André Motte, Pierre Guariche, Michel Boyer, Antoine Philippon & Jacqueline Lecoq and René-Jean Caillette. Curated exhibitions on historical work are presented within environments that reference architecture and interiors of the era. 
The gallery also features exhibitions concerning the intersection of architecture, design and art, including the work of Sheila Hicks and César.
Demisch Danant is dedicated to research and scholarship on French design and has published and authored monographs including Antoine Philippon and Jacqueline Lecoq, Maria Pergay: Complete Works 1957-2010, Maria Pergay by François Halard, and Maria Pergay: Sketch Book. Current projects include a comprehensive monograph on seminal designer Joseph-André Motte and a new book about works by Sheila Hicks commissioned for architectural projects. 
Dennis Freedman
For the past twenty years, Freedman, the founding creative director of W Magazine and the former creative director at Barneys NY, read exhaustively, training his eye to discern the rarest and most important pieces that dealers and curators had overlooked. His research led him to make several important discoveries of work by little-known designers such as Urano Palma, Paolo Santini, and the surrealist designer Fabio de Sanctis. 
Now encompassing over two hundred works, the collection of Dennis Freedman has grown over the past two decades into one of the most diverse and significant collections of postwar experimental design anywhere in the world. The collection brings together seminal pieces of design history that stand outside the mainstream —often in the form of prototypes, models, or works composed of nontraditional materials.
While the collection contains works from the United States and Latin America, Freedman's primary focus has remained avant-garde production from across Western Europe. He was particularly drawn to Italian Radical design of the late sixties and early seventies, largely because it was the only design movement that prioritized political and social issues over aesthetics. To Freedman, named the first Design Basel curator of "Design At Large" in 2014, the ideological concepts that inspired the movement were as compelling as the objects themselves. 
About the moderator:
Dan Rubinstein
Writer, editor, and consultant based in New York specialized in design, travel, architecture, art, and culture. 
His podcast, "The Grand Tourist with Dan Rubinstein", recently completed its sixth season of weekly episodes. Guests on the program have included chefs Daniel Boulud and Francis Mallmann, architects Daniel Libeskind, Bjarke Ingels, and Annabelle Selldorf, designers Philippe Stark, Piero Lissoni, and Patricia Urquiola, artists Antony Gormley and David Salle, and collaborations with brands such as TEFAF, Viking Cruises, and Fritz Hansen.
Prior to launching the podcast, Rubinstein was the Home & Design Director at Departures magazine, and was previously the Editor-in-Chief of the design magazine Surface. With more than 20 years of experience in media, he has contributed to publications, such as The New York Times, The Wall Street Journal, Air Mail, Architectural Digest, and L'Officiel.
"The Grand Tourist with Dan Rubinstein" podcast explores the greatest tastemakers in the world of luxury today, from world-class chefs to experimental architects. On the show, Rubinstein uses his unique design lens to explore the worlds of fashion, art, interior design, travel, food, and culture. The program is available for download on Apple Podcasts, Stitcher, Google Podcasts, and Spotify.
Sign up to receive exclusive news and updates