Art & Social Justice: A conversation with Villa Albertine residents from across the African continent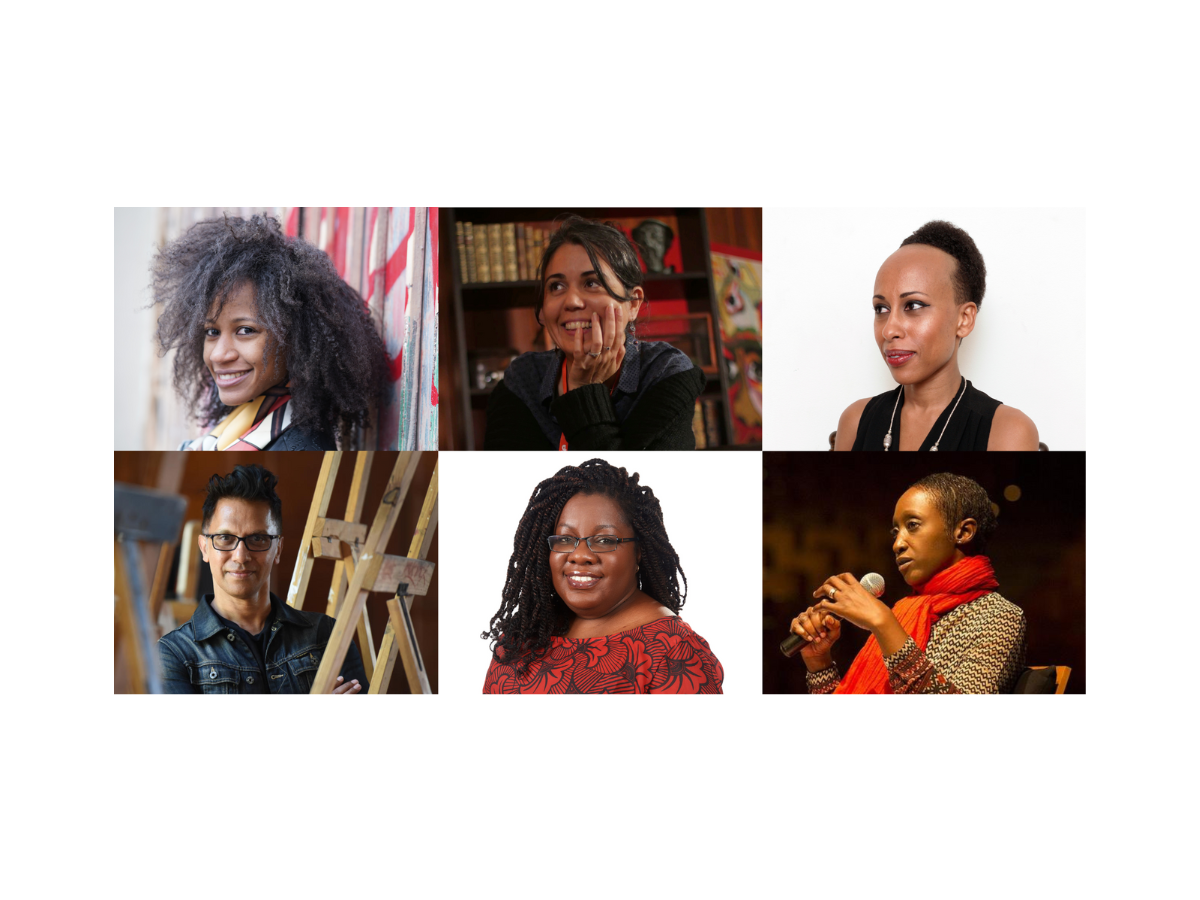 Headquarters of Villa Albertine in New York
972 5th avenue
New York, US 10075
Wednesday, September 21, 2022 | 5:30pm
Join N'Goné Fall, curator and essayist from Senegal, and the 5 African Villa Albertine residents, for a discussion on the creative dynamics specific to the African continent, and the issues they raise.
The event is free with RSVP. Click here to reserve your seat.
Villa Albertine, with the support of the Ford Foundation, launched a new residency program to amplify African voices in international conversations around pressing societal issues of global relevance, and broaden perspectives on contemporary creation within the Unites States and France. Five residents were selected in collaboration with world-renowned curator and 'Africa 2020 Season' General Commissioner N'Goné Fall : filmmaker Bahia Bencheick El Fegoun, visual artist and astrophysicist Caroline Gueye, curator Missla Libsekal, leader in XR technologies Judith Okonkwo, and choreographer Jay Pather will meet in New York City to kick off their two-month residencies across the United States. They will then embed in the American city of their choosing this fall to explore themes including women's liberation, land rights, the creativity of astronauts, and more. 
Meet the residents as they will share their views on art & social justice during a one-hour roundtable discussion on September 21st, 5:30PM at Villa Albertine's headquarters. 
The Residents and their Projects :  
The neuroscientific research undertaken by astrophysicist and visual artist Caroline Gueye feeds her multi-sensory installations, which encourage audiences to become aware of how theoretical or experimental physics impacts their lives. In Houston, her project will use neuroscience to explore the role that creativity plays in the training and formation of astronauts. 
The body, envisaged as a sacred temple that hosts collective memory, is at the core of Jay Pather's academic and artistic pursuits. In preparation for the creation of a new site-specific performance, Jay Pather's project in New York, "Surface Tension", questions the interactions between people in public space and their ability to create a common ground.    
Bahia Bencheickh El Fegoun 
Connecting peoples is the starting point of filmmaker Bahia Bencheikh El Fegoun's project. Blending ancient rituals and militant feminism, it presents activism as a global movement uniting Algeria, a former revolutionary Mecca, with the US and its fight toward rights for all minorities. 
Developing political and social activism through access to digital technologies for all is the challenge that Judith Okonkwo issues to US companies. Innovation drives all her projects, from running hackathons on education and healthcare to producing teaching kits and immersive films. From coast to coast in the  US, she will meet with tech companies to discuss access to emerging and immersive technologies.  
Cultural resistance is a recurring theme in the approach of Ethiopia-born contemporary art curator Missla Libsekal. From Africa to the Americas, her research gives a voice to activists in the shadows. And in this ongoing process, memory, through the oral transmission of ancestral knowledge, occupies a central place.   
The roundtable will be conducted in English. The event is free with RSVP. Click here to reserve your seat.
Sign up to receive exclusive news and updates