French Highlights at SXSW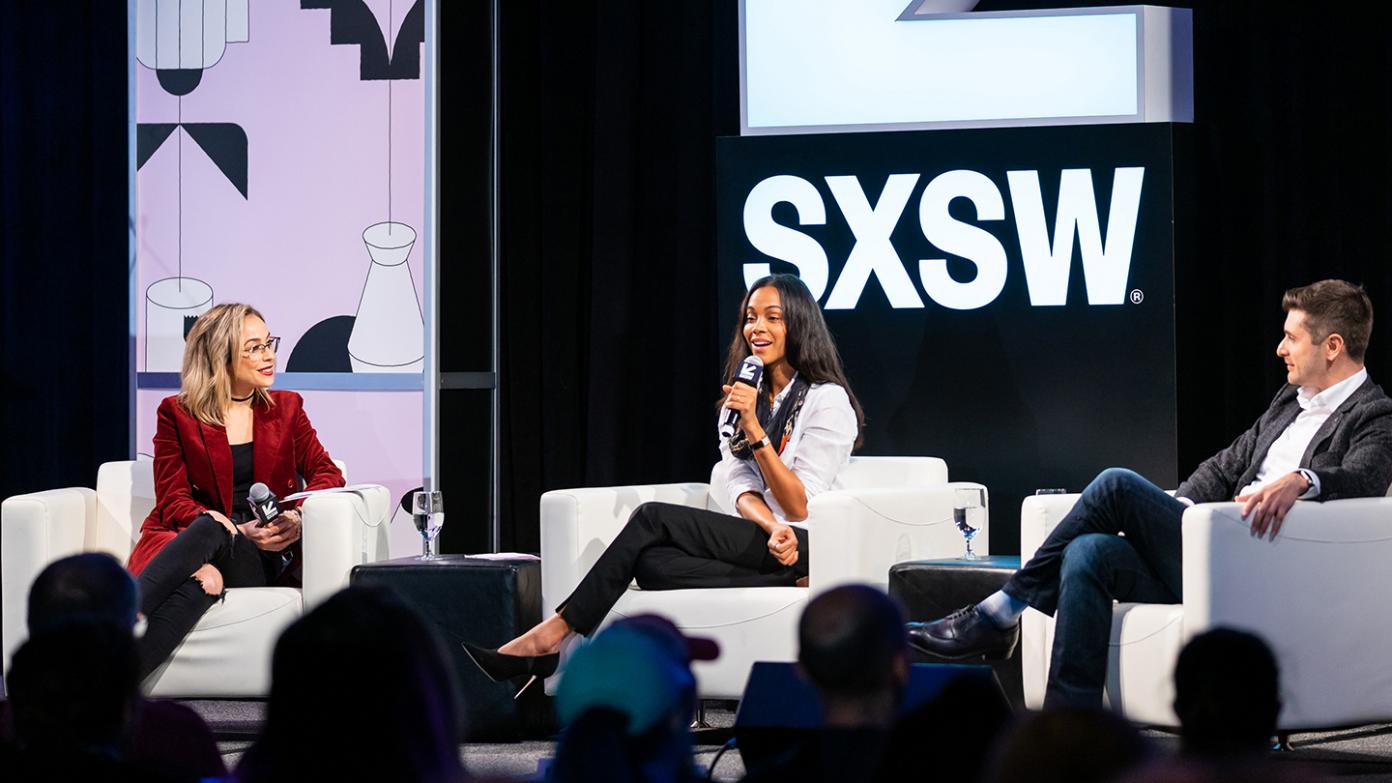 SXSW's in-person lineup features several French productions & co-productions this year!
After being online for the past two years due to Covid, SXSW's Austin-based film festival returns with a vibrant in-person edition for its 29th edition, which will run March 11-20, 2022. 
In total, for a festival that will largely be in-person (there is an online component), there are also four international premieres, four North American premieres, two US premieres, and 13 Texas premieres—in addition to the 111 short films, including 24 music videos, 11 episodic premieres, six episodic pilots, 29 XR Experience projects (formerly Virtual Cinema), and 19 Title Design Competition entries.
The following French productions and co-productions will be screened in their respective categories at SXSW:
24 Beats Per Second
Showcasing the sounds, culture, and influence of music and musicians, with an emphasis on documentary. 
Women Do Cry (Bulgaria, France)
Directors/Screenwriters: Mina Mileva, Vesela Kazakova, Producers: Mina Mileva, Vesela Kazakova, Christophe Bruncher
After Cat in the Wall (Locarno 2019 Competition, SXSW 2020) the activist duo Mina Mileva and Vesela Kazakova (nicknamed the "demonic duo") expose the absurd yet sadly realistic contradictions in Bulgaria with Borat 2 breakthrough star Maria Bakalova. (Texas premiere)
NARRATIVE SHORTS COMPETITION
A selection of original, well-crafted films that take advantage of the short form and exemplify distinctive and genuine storytelling.
The Censor of Dreams (France)
Directors/Screenwriters: Leo Berne, Raphael Rodriguez, Producer: Mourad Belkeddar Night after night, The Censor and his team mold Yoko's memories into fantastical dreams. Tonight, nothing happens as planned. (US premiere)
ANIMATED SHORTS COMPETITION
An assortment of stories told using traditional animation, computer-generated effects, stop-motion, and everything in between.
Anxious Body (France, Japan)
Director: Yoriko Mizushiri, Screenwriters: Yoriko Mizushiri, Producers: Emmanuel-Alain Raynal, Pierre Baussaron, Nobuaki Doi
Living things, artificial things, geometry shapes, and lines… when these different things are encountered, a new direction is born. (Texas premiere)
Les larmes de la Seine (France)
Directors/Screenwriters: Yanis Belaid, Eliott Benard, Producer: Carlos De Carvalho
17 October 1961: "Algerian workers" got down in the streets to protest against the mandatory curfew imposed by the Police prefecture. (US premiere)
Steakhouse (France, Germany, Slovenia)
Director: Špela Čadež, Screenwriter: Gregor Zorc, Producers: Tina Smrekar, Špela Čadež, Fabian Driehorst, Emmanuel-Alain Raynal, Pierre Baussaron
The steak has been marinating for a few days now. The pan is heated. Franc's stomach is rumbling. But Liza's co-workers surprise her with a birthday party. Will she be home on time? (Texas premiere)
Wet (France)
Directors: Marianne Bergeonneau, Lauriane Montpert, Mélina Mandon, Cloé Peyrebrune, Elvira Taussac, Screenwriter: Marianne Bergeonneau, Producer: Julien Deparis
A lady's vaporous dream in a land of soft and peachy flesh where her affection for her masseur transpires. (Texas premiere)
XR EXPERIENCE
The immersive arts are redefining how we experience the world around us. The 29 projects presented in our XR Experience Competition, XR Experience Spotlight, and XR Experience Special Event sections emphasize storytelling, ingenuity and also showcase how artists of all types are embracing this new medium.
COMPETITION
World premieres of exciting immersive work.
On the Morning You Wake (To the End of the World) (France, United Kingdom, U.S.)
Directors: Dr. Jamaica Heolimeleikalani Osorio, Mike Brett, Steve Jamison, Pierre Zandrowicz, Arnaud Colinart, Screenwriters: Mike Brett, Steve Jamison, Jamaica Heolimeleikalani Osorio, Producers: Arnaud Colinart, Mike Brett, Steve Jamison, Jo-Jo Ellison, Kurban Kassam
On the morning of January 13, 2018, as people in Hawai'i went about their daily routines, they received an SMS from the Hawai'i Emergency Management Agency: "Ballistic Missile Threat Inbound to Hawaii. Seek immediate shelter. This is not a drill." (World premiere)
SPOTLIGHT:
Goliath: Playing with Reality (France)
Directors: Barry Gene Murphy, May Abdalla, Screenwriter: Barry Gene Murphy, Producer: Anetta Jones
Goliath: Playing with Reality is a 25 minute animated VR experience about schizophrenia, gaming, and connection. (Texas premiere)
Liminal Lands (Denmark, France, US)
Director: Jakob Kudsk Steensen, Producers: Erratic Animist, Liz Kircher
Part fiction and part documentation, Liminal Lands is a journey from the sea to the soil, a trip through wetlands at the edges of the Mediterranean. Up to four people morph into elemental energies, journeying through the Camargue nature reserve. (North American premiere)
Surviving 9/11 – 27 hours under the rubble (France)
Directors: Chloé Rochereuil, Victor Agulhon, Producer: Victor Agulhon
Discover the extraordinary story of Genelle Guzman-McMillan, the last survivor rescued from the rubble at Ground Zero. Featuring never-before-seen 360° images of the World Trade Center, this experience is a unique virtual reality dive into her story.
Check out the full lineup here.
Sign up to receive exclusive news and updates