Django A Gogo Music Festival & Guitar Camp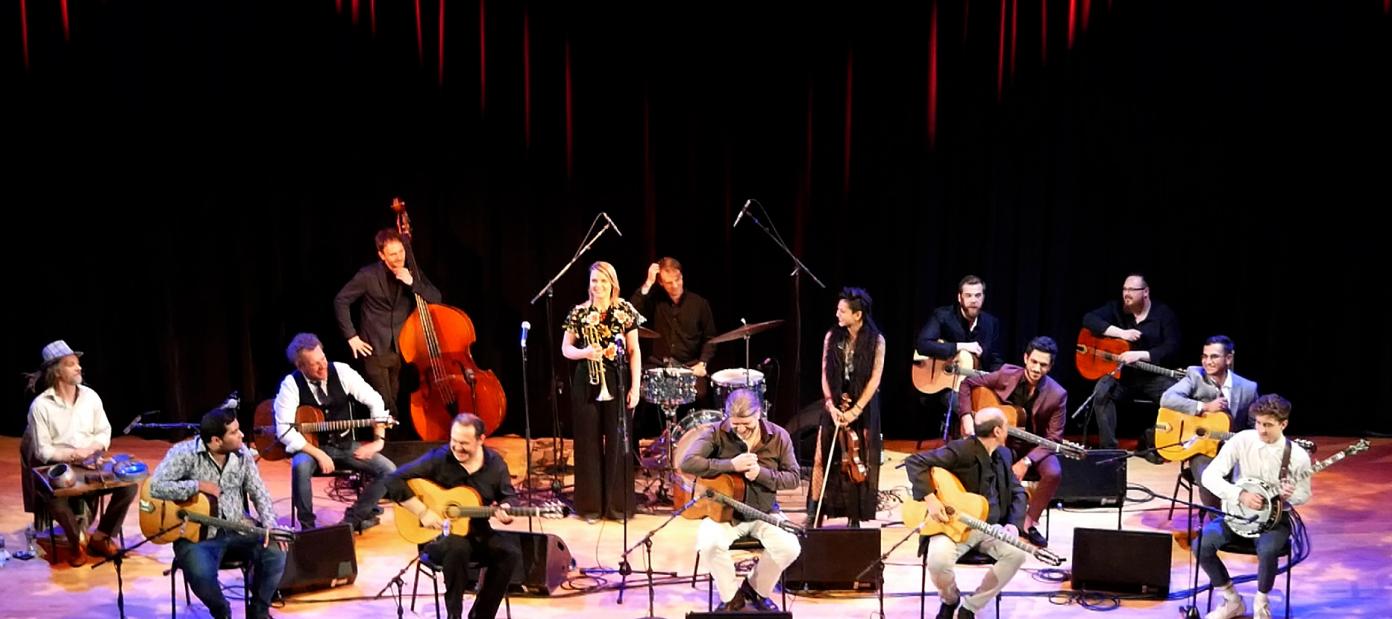 Guitarist, composer, and teacher Stephane Wrembel will present his annual Django a Gogo music festival and guitar camp from March 1-6, celebrating the music of legendary jazz guitarist Django Reinhardt.
The festival includes four different live concerts and an intensive guitar camp. The concerts will follow the Django canon and will veer into reinterpretation, improvisation, and interplay between artists from various backgrounds, performed at the highest level of musicianship. Since 2003, Stephane Wrembel has produced the Django a Gogo Festival, bringing together some of the finest musicians in the world to celebrate the constant evolution of the Sinti guitar style, commonly referred to as "gypsy jazz."
This year, he will invite heralded French guitarists Raphaël Faÿs, Laurent Hestin, and Sebastien Felix and other special guests to perform by his side.
The festival includes two concerts at The Woodland in Maplewood, NJ: on Thursday, March 3, "The Django Experiment" will feature Wrembel's original compositions alongside Reinhardt pieces, and on Friday, March 4, "Django New Orleans" will blend traditional sounds of New Orleans with the voices of gypsy jazz guitars with the help of special guests.  
On Saturday, March 5 at 8pm, the celebration will be in full swing at The Town Hall in New York for the "All Star" concert with close to a dozen performers on this legendary stage.   
A jam session will conclude the festival at Barbès in Brooklyn on Sunday, March 6 at 6pm with several performers from the various concerts. Tickets will be available at the door only; find more information here.
In parallel, Wrembel will host a guitar camp from March 1-6 at local residences and venues in Maplewood, NJ. This includes a intensive series of interactive workshops, class instruction and "jam sessions" focusing on rhythm and improvisation in the style of Django Reinhardt. 
Stéphane Wrembel specializes in the style of Reinhardt, learning his craft among the Gypsies at campsites in the French countryside before graduating from Berklee College of Music. Wrembel has toured the world, while releasing 16 albums under his name and the nom de plume The Django Experiment.  He wrote music for three of Woody Allen's movies including Vicki Cristina Barcelona ("Big Brother"), Midnight in Paris ("Bistro Fada"), and the original score for the recently released Rifkin's Festival. 
Django a Gogo has been made possible through Villa Albertine, in partnership with the French Embassy in the United States.
Sign up to receive exclusive news and updates