St. Louis Robert Classic French Film Festival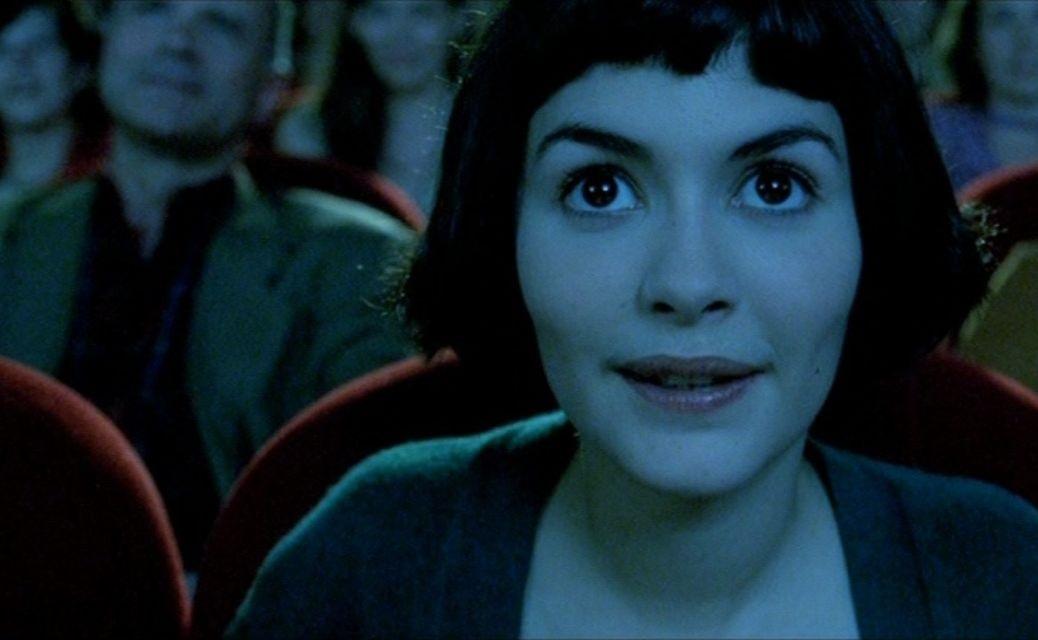 Webster University's Winifred Moore Auditorium
Webster Hall
470 E. Lockwood Ave
St. Louis, US 63119
Saint Louis | August 5–21, 2022
The 14th Annual Robert Classic French Film Festival celebrates St. Louis' Gallic heritage and France's cinematic legacy. This year's featured films––from the 1920s to the 1990s––offer a revealing overview of French cinema.
Every year, the fest includes significant restorations. This year, it features seven such works, including a brand-new restoration of Luis Bunuel's The Discreet Charm of the Bourgeoisie, part of the festival's year-long Golden Anniversaries program featuring films on their 50th anniversaries.
In honor of St. Louis' own Josephine Baker and her installation in France's Panthéon on November 30 of last year, the fest will present her silent film debut, Siren of the Tropics, with an original score and live accompaniment by the Rats & People Motion Picture Orchestra.
Every program features an introduction and discussion by film critics or French film scholars.
Sponsored by Jane M. & Bruce P. Robert Charitable Foundation
Films in other languages will feature English subtitles.
August 5 at 7:30pm CT
The Discreet Charm of the Bourgeoisie
France / 1972 / 102 minutes
Directed by: Luis Buñuel
In Luis Buñuel's deliciously satiric masterpiece, an upper-middle-class sextet sits down to a dinner that is continually delayed, their attempts to eat thwarted by vaudevillian events both actual… more
August 6 at 7:30pm CT
Siren of the Tropics
France / 1927 / 86 minutes
Directed by: Henri Étiévant & Mario Nalpas (uncredited)
St. Louis' extraordinary Rats & People Motion Picture Orchestra returns to the Classic French Film Festival to perform a newly-created score for a classic silent. Available only as a fragment… more
August 7 at 7:30pm CT
Beau travail
France / 1999 / 93 minutes
Directed by: Claire Denis
With her ravishingly sensual take on Herman Melville's Billy Budd, Sailor, Claire Denis firmly established herself as one of the great visual tone poets of our time. Amid the azure waters and… more
August 12 at 7:30pm CT
Fantastic Planet
Czechoslovakia, France / 1972 / 73 minutes
Directed by: René Laloux
Nothing else has ever looked or felt like director René Laloux's animated marvel Fantastic Planet, a politically minded and visually inventive work of science fiction. The film is set on a… more
August 13 at 7:30pm CT
Breathless
France / 1960 / 90 minutes
Directed by: Jean-Luc Godard
There was before Breathless, and there was after Breathless. Jean-Luc Godard burst onto the film scene in 1960 with this jazzy, free-form, and sexy homage to the American film genres that… more
August 14 at 7:30pm CT
Amélie
France / 2001 / 122 minutes
Directed by: Jean-Pierre Jeunet
Amélie is a fanciful comedy about a young woman who discretely orchestrates the lives of the people around her, creating a world exclusively of her own making. Shot in more than 80 Parisian… more
August 19 at 7:30pm CT
The Battle of Algiers
Algeria, Italy / 1966 / 121 minutes
Directed by: Gillo Pontecorvo
One of the most influential political films in history, The Battle of Algiers by Gillo Pontecorvo vividly re-creates a key year in the tumultuous Algerian struggle for independence from the… more
August 20 at 7:30pm CT
Le cercle rouge
France / 1970 / 140 minutes
Directed by: Jean-Pierre Melville
Alain Delon plays a master thief, fresh out of prison, who crosses paths with a notorious escapee (Gian Maria Volontè) and an alcoholic ex-cop (Yves Montand). The unlikely trio plot a heist… more
August 21 at 7:30pm CT
Irma Vep
France / 1996 / 99 minutes
Directed by: Olivier Assayas
Olivier Assayas' live-wire international breakthrough stars a magnetic Maggie Cheung as a version of herself: a Hong Kong action-movie star who arrives in Paris to play the latex-clad lead in a… more
Sign up to receive exclusive news and updates