Sofya Gulyak: Piano Concert at La Maison Française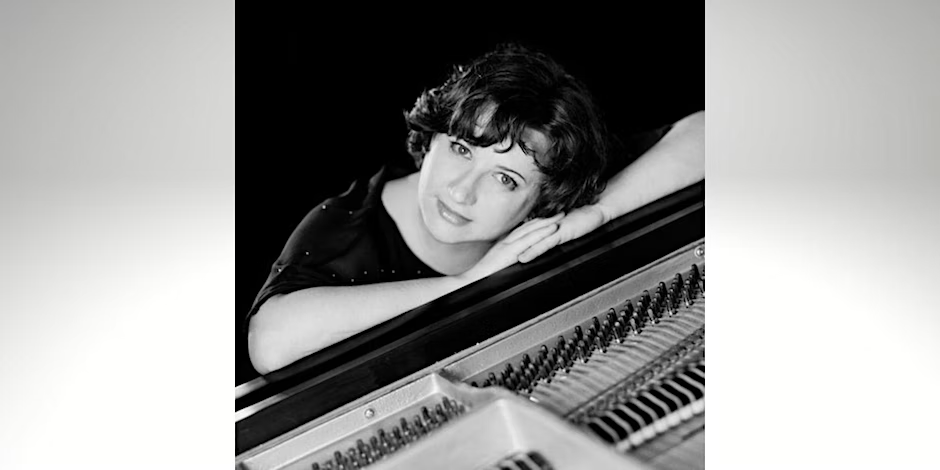 La Maison Française at the Embassy of France
4101 Reservoir Rd., NW
Washington, D.C., US 20007
February 2, 2023 | 7:30pm
Sofya Gulyak Piano Concert at La Maison Française
Program
Variations on a theme by Robert Schumann Op.20 – Clara Schumann
3 Klavierstücke op.111 – Robert Schumann
4 Klavierstücke op.119 – Johannes Brahms
Prelude Choral and Fugue- Cesar Frank
En plus que lent – Claude Debussy
La Valse – Maurice Ravel
About the Artist – Sofya Gulyak
In September 2009 Sofya Gulyak was awarded the 1st prize and the Princess Mary Gold Medal at the Sixteenth Leeds International Piano Competition – the first woman in the history of the competition to achieve this distinction. Since then she has appeared all over the world to great acclaim. Her recital programs are frequently reviewed in superlatives, and her concerto appearances with major orchestras are noted in glowing terms by the world's music press. Sofya has been praised for her "tremendous precision and coloration…exquisite soft playing …with delicacy" and described as a "Rach star"(Washington Post).
Recitals and concert appearances have been numerous, with Sofya Gulyak having performed all over the globe in such venues as La Scala Theatre and Sala Verdi in Milan, Herculessaal in Munich, Salle Cortot, Salle Gaveau and Salle Pleyel in Paris, Wigmore Hall in London, etc.
Sofya Gulyak is a native of Kazan (Russia) where she studied in a Special Music College under Nailya Khakimova, and then in Kazan State Conservatoire under Professor Elfiya Burnasheva. After that she continued her studies at the Piano Academy "Incontri col Maestro" (Imola, Italy) with Boris Petrushansky and at the Royal College of Music in London with Vanessa Latarche. Sofya Gulyak attended as a jury member of the international piano competitions in Italy, Serbia, France, Germany, Greece, United States, China, South Korea, Singapore etc. and was invited to teach master classes in China, Italy, Austria, United Kingdom, Australia, New Zealand, Philippines, Hong Kong, Mexico, USA, Canada, Germany.
She is presently a professor of the piano at the Royal College of Music in London. Her playing has been broadcast on radio and TV in Russia, Poland, France, Italy, Germany, United States, Finland, Denmark, Serbia, New Zealand, Brazil, Mexico, United Kingdom (BBC3 and BBC4) and other countries.
Sign up to receive exclusive news and updates