Shades of Django with Stéphane Wrembel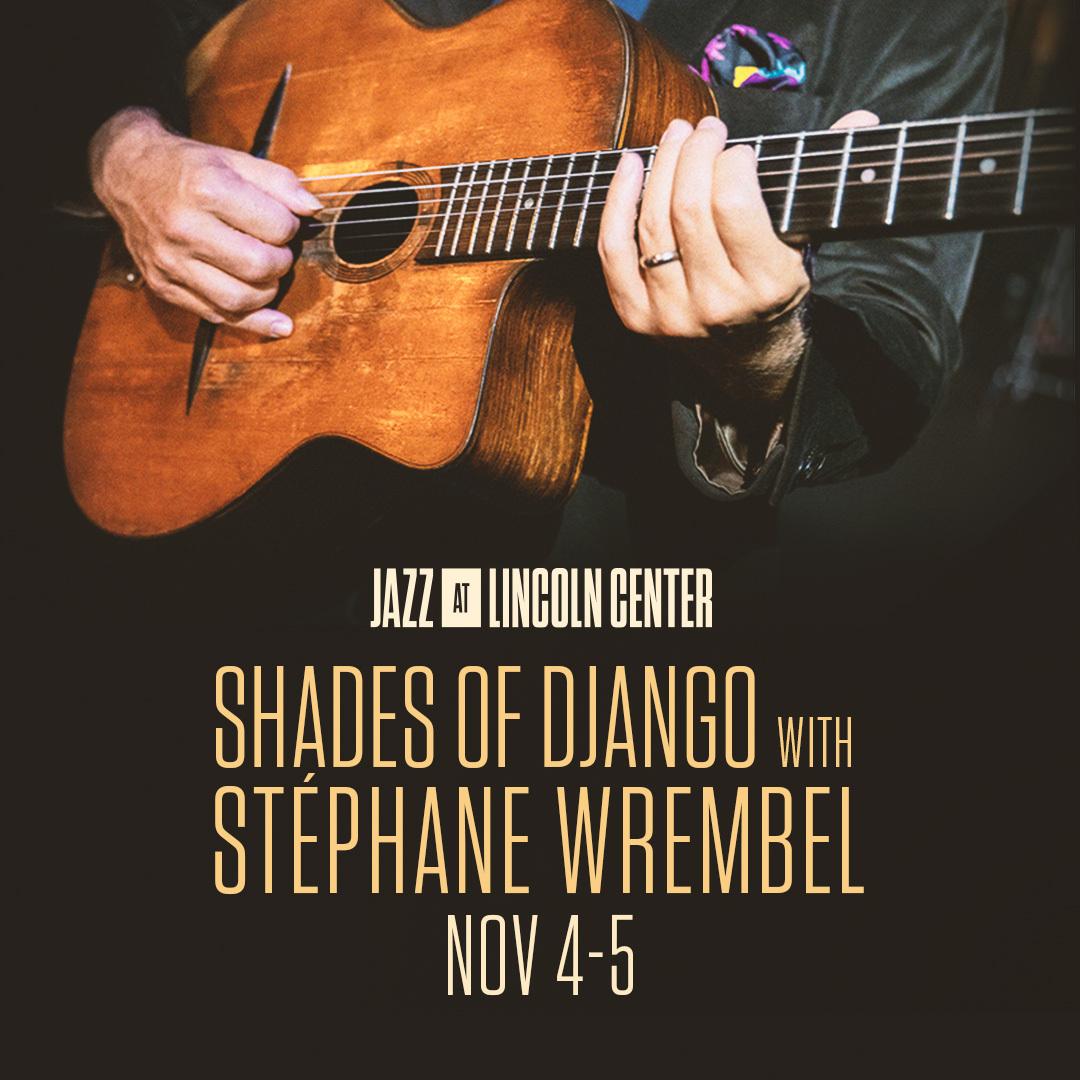 Rose Theater at Jazz at Lincoln Center
Broadway &, W 60th St
New York, US 10019
November 4 - 5, 2022 | 8pm
Shades of Django featuring Stephane Wrembel is being presented in Rose Theater at Jazz at Lincoln Center in New York City on Friday, November 4th and Saturday, November 5th at 8 p.m.
Shades of Django is a musical celebration and journey paying tribute to the legendary musician, Django Reinhardt, curated and directed by French-born, heralded guitarist, Stephane Wrembel. From swing to bebop, impressionism to New Orleans Jazz, Wrembel and his world-class band will explore the many elements and legacy of Reinhardt, long considered one of the most influential musicians of the 20th century. 
In addition to Wrembel, the all-star ensemble for the shows at JALC include special guest vocalist, Cyrille Aimée.  Born and raised in France, this enchanting singer now resides in New Orleans.  Additional special guests include Sam Bush on mandolin/vocals and Sean Mason on piano along with another dozen acclaimed performers!
Wrembel comments, "'Shades of Django' is an exploration of the four stages in Django's musical growth.  The four sides of his playing are first his classical influences, second the traditional Parisian musette style, third is his encounter with New Orleans Jazz and the creation of his original band 'The hot club of France' and last the period called late Django which was very influenced by Bebop and is tinted of early rock and roll sounds. Django in chronological order. Django is recognized as one of the most influential composers for the guitar. He set up all by himself the entire foundation of modern guitar. This is not only a concert but a journey into the soul of one of the greatest musicians of all times."
Tickets may be purchased here.
For more information visit stephanewrembel.com
Sign up to receive exclusive news and updates