"Seuls en Scène", Princeton University's French Theater Festival 2022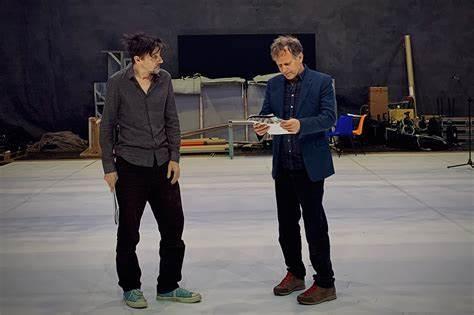 Seuls en Scène Festival brings celebrated French actors and directors, as well as promising early-career artists, to Princeton University and the local community to present their work, introducing American audiences to dynamic and engaging French productions.
The 11th edition of Seuls en Scène marks the ten-year anniversary of the program since its foundation in 2012. To mark the return of the festival in person and the ten-year milestone of professional French and Francophone theater at Princeton, a thrilling selection of 8 shows will be presented from September 9-22 at the Lewis Center in collaboration with the 51st Edition of Festival d'Automne in Paris.
This year's lineup includes:
A revered classic of contemporary French theater La Nuit juste avant les forêts by Bernard-Marie Koltès
An acclaimed adaptation for the stage of a novella, Stallone, by the late writer Emmanuèle Bernheim
A play by celebrated Haitian playwright Guy Régis Junior, Moi Fardeau inhérent, performed by actress and directorDaniely Francisque, Compagnie Track, Martinique
Pascal Rambert's two recent productions, 8 ensemble and Deux amis
A new episode of Radio Live La relève featuring a young Rwandan activist
A relevant, uplifting piece by the renowned Senegalese philosopher Felwine Sarr, Traces – Discours aux nations africaines, performed by Burkinabe actor Étienne Minoungou
Emerging female playwright Faustine Noguès recent creation, Angela Davis, Une histoire des États-Unis, that mixes spoken word and rap with actress Astrid Bayiha, directed by Paul Desvaux
More details about the dates and schedules here.
Supported by FACE Contemporary Theater, a program of Villa Albertine and FACE Foundation, in partnership with the French Embassy. 
Sign up to receive exclusive news and updates