Sélène Saint-Aimé at Atlanta Jazz Festival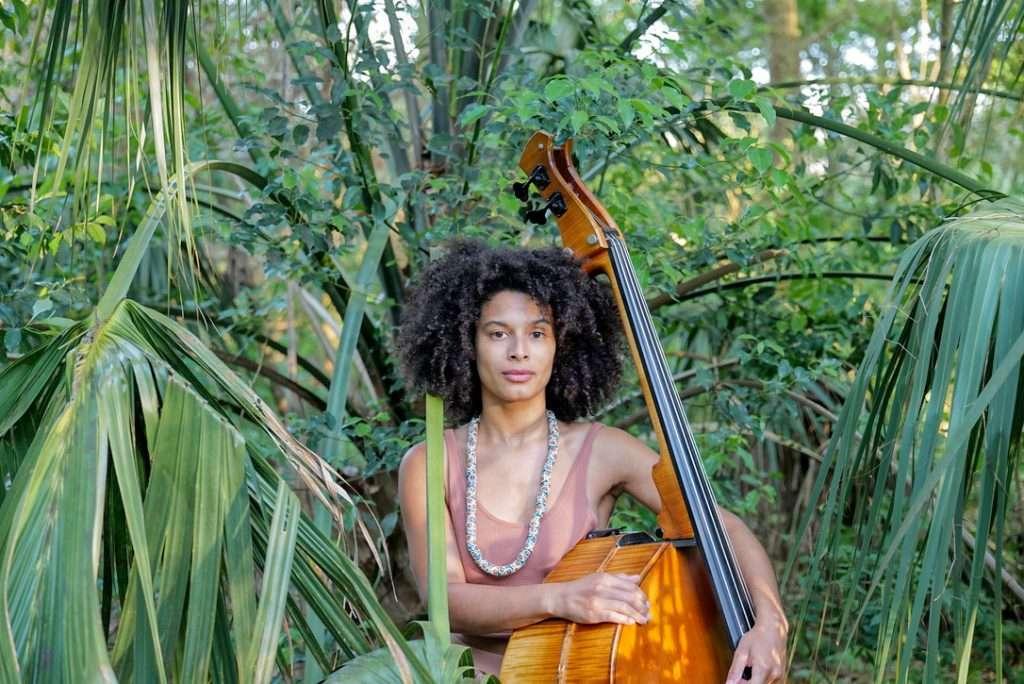 Piedmont Park
1320 Monroe Dr NE
Atlanta, US 30306
May 28th 2023
Sélène Saint-Aimé plays the Atlanta Jazz Festival!
Sélène Saint-Aimé is an Afro-French contrabassist, singer, poet, and composer with Caribbean and West African origins. She studied with internationally acclaimed bassists Ron Carter and Lonnie Plaxico as well as saxophonist and conceptualist Steve Coleman. Sélène received a 2021 Victoire du Jazz award in the Rising Star category for her highly acclaimed first record, Mare Undarum. Her second recording, Potomitan, released in March 2022, is esteemed by the international press (n°4 of "The 10 Best Global Albums of 2022" – The Guardian). Sélène takes some time off of touring for ongoing research and musical studies: she is currently a composer-in-residence at Tropiques Atrium in Martinique and one of the 2022 Villa Albertine laureates in New Orleans, Louisiana. Sélène has also built a non-profit alongside Martinican percussionist Boris Reine-Adélaïde called Afropolis that aims to promote and develop the practice of traditional music from Martinique. 
Learn more about Sélène's Villa Albertine residency in New Orleans.
Atlanta Jazz Festival is regarded as one of the largest FREE jazz festivals in the country. An annual celebration of the music, culture and art of jazz begins in April and culminates each Memorial Day weekend, with an outdoor festival featuring jazz artists from all over the world. The mission of the Atlanta Jazz Festival is to expose and entertain a diverse audience of Jazz aficionados, young Jazz enthusiasts and aspiring musicians to the rich heritage and variety of Jazz as an authentic form of American music.
Read more and see the festival lineup here.
Sign up to receive exclusive news and updates