Robyn Orlin and Albert Khoza at New York Live Arts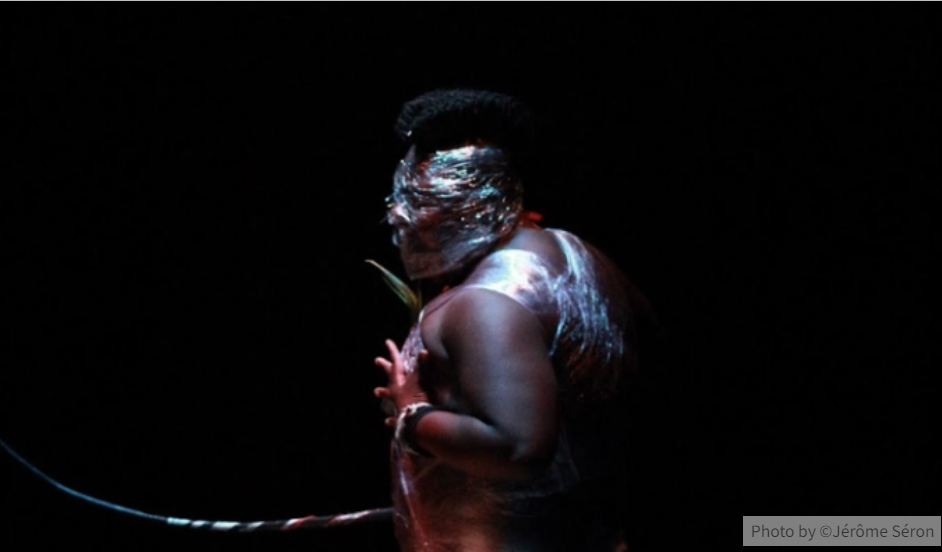 September 22, 2022 - September 24, 2022
New York premiere of acclaimed South African choreographer Robyn Orlin at New York Live Arts
NEW YORK PREMIERE
In her New York premiere, acclaimed South African choreographer Robyn Orlin will open New York Live Arts season on September 22 until September 24 with the solo work And so you see… our honorable blue sky and ever enduring sun… can only be consumed slice by slice…  specially conceived for Johannesburg-born actor, singer, dancer, choreographer and performance artist Albert Ibokwe Khoza.
The powerful solo performance was created in response to the recent celebration of 20 years of freedom in South Africa and contains Orlin's signature blend of forms, expressions and genres. Orlin describes the performance as "…an ironic and playful body, caught between sin, transformation, decay and brilliance, using the 'seven deadly sins', in a journey through a 'requiem to humanity' with the third world still on stage and the first world paying to be part of the show…" With costumes by Marianne Fassler and lights by Laïs Foulc.
Co-presented by FIAF's Crossing The Line Festival 2022.
With the support of the FUSED (French U.S. Exchange  in Dance), a program of Villa Albertine and FACE Foundation in partnership with the French Embassy.
 
Sign up to receive exclusive news and updates