Revisit Chantal Akerman's Masterpiece on the Big Screen!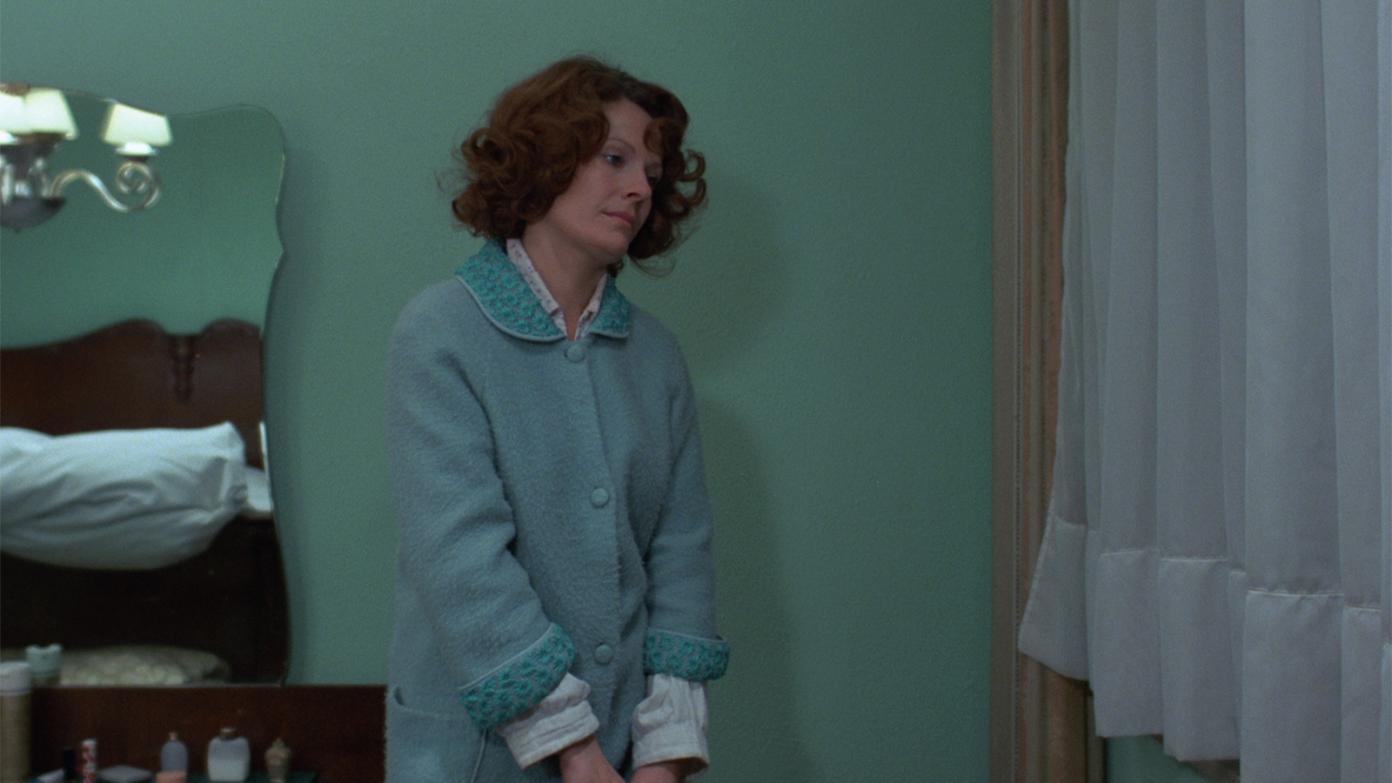 New Beverly Cinema
7165 Beverly Blvd
Los Angeles, US 90036
March 15 and 16, 2022 | 7:30pm
Released in France in 1976, Chantal Akerman's feature film is one of the most memorable films of the twentieth century about the feminine condition and the confinement it generates.
Actress Delphine Seyrig (India Song, Last Year in Marienbad) joins the Belgian director in a unique and striking film that is reminiscent of the great works of filmmakers such as Marguerite Duras and Agnès Varda.
A singular work in film history, Chantal Akerman's Jeanne Dielman, 23, quai du Commerce, 1080 Bruxelles meticulously details, with a sense of impending doom, the daily routine of a middle-aged widow—whose chores include making the beds, cooking dinner for her son, and turning the occasional trick. In its enormous spareness, Akerman's film seems simple, but it encompasses an entire world. Whether perceived as a demanding character study or as one of cinema's most mesmerizing and complete depictions of space and time, Jeanne Dielman is an astonishing, compelling film experience, one that has been analyzed and debated for decades. (Janus Films)
Jeanne is 45 years old, has been a widow for more than 10 years, and lives with her 16 year old son, Sylvain. Tuesday: Jeanne receives a "client" before Sylvain returns from school. Like every other day, her gestures follow one after the other, always the same: tidy up the house, take a bath, clean the bathtub, and prepare the meal. When Sylvain arrives, his mother goes to kiss him without a word.They eat in silence, like every night. Wednesday: Like every morning, Jeanne shines her shoes, prepares breakfast, does the dishes, then the shopping, looks after the neighbor's baby, drinks a coffee, goes out, enters a brasserie, and returns for Wednesday's "client." However, that evening, the mechanics go wrong. The usual sequence is broken: Jeanne is agitated, overcooks the potatoes, forgets to turn on the radio… Thursday: Jeanne's obstinacy in wanting to repeat the same gestures throws her into obsessive paranoia. She kills her client on Thursday, after he has made her discover "pleasure." 
Director Chantal Akerman
Writer Chantal Akerman
Starring Delphine Seyrig
Year 1975
Country Belgium/France
Format English subtitled 35mm
Running time 201 minutes
Watch the trailer now!
Book your tickets for March 15 and March 16
General Admission: $12
Sign up to receive exclusive news and updates