Regard Noir (2021) Screening and Q&A with Director Aïssa Maïga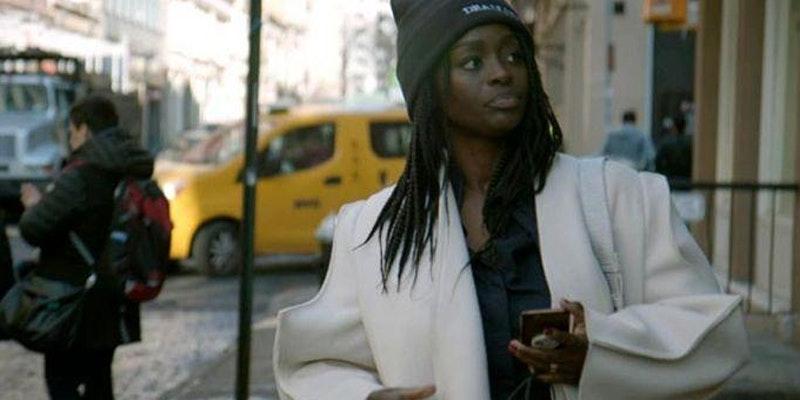 Clough Undergraduate Learning Commons at Georgia Tech
255 4th Street NW
Room 152
Atlanta, GA, US 30313
March 16, 2022 | 6:30pm
Screening of Melanin (Regard noir) followed by Q&A with award-winning French film director Aïssa Maïga at Georgia Tech.
Acclaimed French actress Aïssa Maïga speaks with actresses, actors ,and directors from France, Brazil, and the United States about the limitations in the film industry when it comes to race. The documentary follows Aïssa Maïga on a road-trip from Paris to Los Angeles and San Paolo to explore the historical roots of systemic racism and the impact of discrimination and stereotypes in films and series on societies and their respective popular culture. 
The film features interviews from the likes of Ryan Coogler, director of the feminist film Black Panther, ally and icon Adele Haenel, game-changer Ava DuVernay, Brazilian star Tais Araujo, and actresses Firmine Richard, Nadège Beausson-Diagne, and Sonia Rolland, who each share their views on the representation of Black women on screen. 
This event is open to the public, but registration is mandatory. To enter, you will be required to show the Eventbrite registration or a QR code. 
The screening will be followed by Q&A with director Aïssa Maïga, moderated by Stéphanie Boulard and Megan Carver. 
Aïssa Maïga is a Senegal-born French actress, director, writer, and producer. Aïssa Maïga has worked with major auteurs like Michael Haneke, Abderrahmane Sissako and Michel Gondry, and recently starred in Chiwetel Ejiofor's directorial debut. She has won or been nominated for a number of prestigious prizes, including a Best Newcomer César (French Oscar) nomination in 2007 for Bamako (The Court) (2006) and the Best Actress Prize in 2009 at the Bastia Film Festival for Black and White (2008) by Italian director Cristina Comencini. 
Sign up to receive exclusive news and updates