Poetics of Selfhood / Poétique de l'Ipséité Exhibition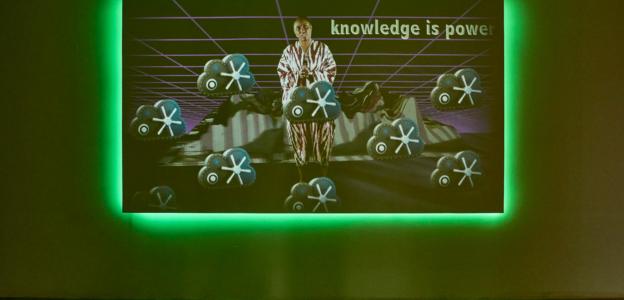 Acadiana Center for the Arts
101 W Vermilion St
Lafayette, US 70501
September 10, 2022 - January 14, 2023
Poetics of Selfhood / Poétique de l'Ipséité is a project of Acadiana Center for the Arts in partnership with La Station Culturelle, Fort de France, Martinique from September 10, 2022 to January 14, 2023.
Envisioned as a multi-year, multi-destination exhibition, this project aims to explore variations on Creole and Francophone identities and to expand the understanding of Creole identity as a worldwide cultural identity—"Creolité"— through the work of five contemporary artists.
These artists work within a variety of media, ranging from traditional media like painting and quilt making, to digital and experimental media and social practices. The exhibition will focus on the interconnected conversation between their practices and the world-views they represent.
Featured artists:
Gwladys Gambie (Martinique)
Rebecca D. Henry (USA)
Jérémie Priam (Martinique)
Tabita Rezaire (Guyana)
Modou Dieng Yacine (USA/Senegal)
To learn more about the exhibition and upcoming programming, visit the Acadiana Center for the Arts website and follow them on social media: Facebook, Instagram, and Twitter.
This project is supported by Etant donnés Contemporary Art, a program from Villa Albertine and FACE Foundation.
Sign up to receive exclusive news and updates