Animated Visions of Reality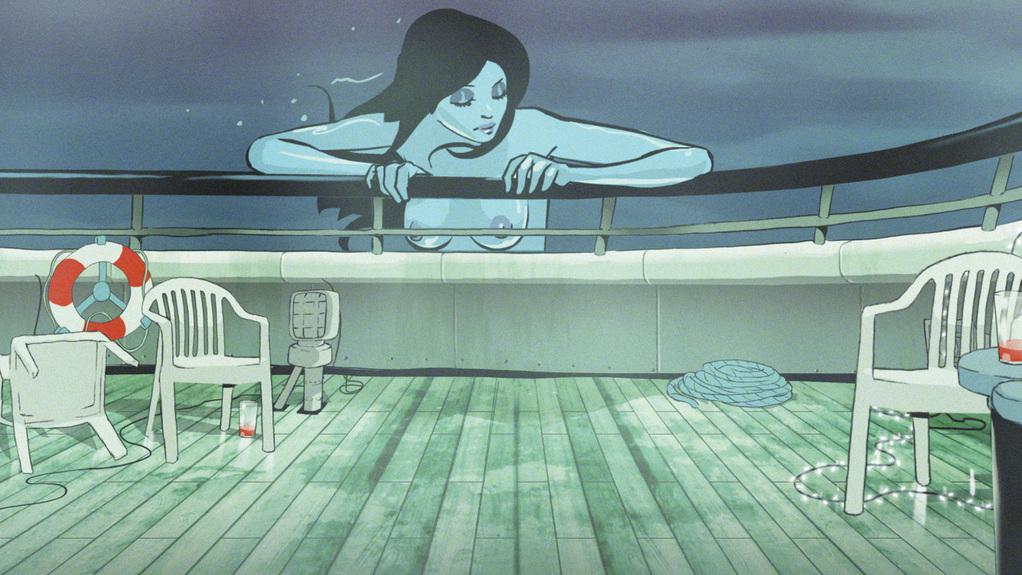 French In Motion invites you to join a panel of animation executives and inspiring filmmakers—Michaela Hart, Sébastien Onomo, Denis Do, Cinzia Angelini, and Ed Bell—as they discuss how animation offers a new take on reality.
Films like Waltz with Bashir (2008) and Persepolis (2007) have paved the way for a different kind of storytelling in animation. Even though tenacious cliché maintains the idea that animation is entirely devoted to the purely imaginary, dreams, and marvels, and is geared towards young audiences, the past 14 years have shown just how far animation has come, with animated films tackling diverse and complex subjects. 
Our panelists, with their experience in producing, directing, and creating characters and animated stories will discuss the relationship between animation and reality; how they can serve one another on a technical, narrative, and aesthetic level; and demonstrate how animation can help us change our outlook and relationship to the world.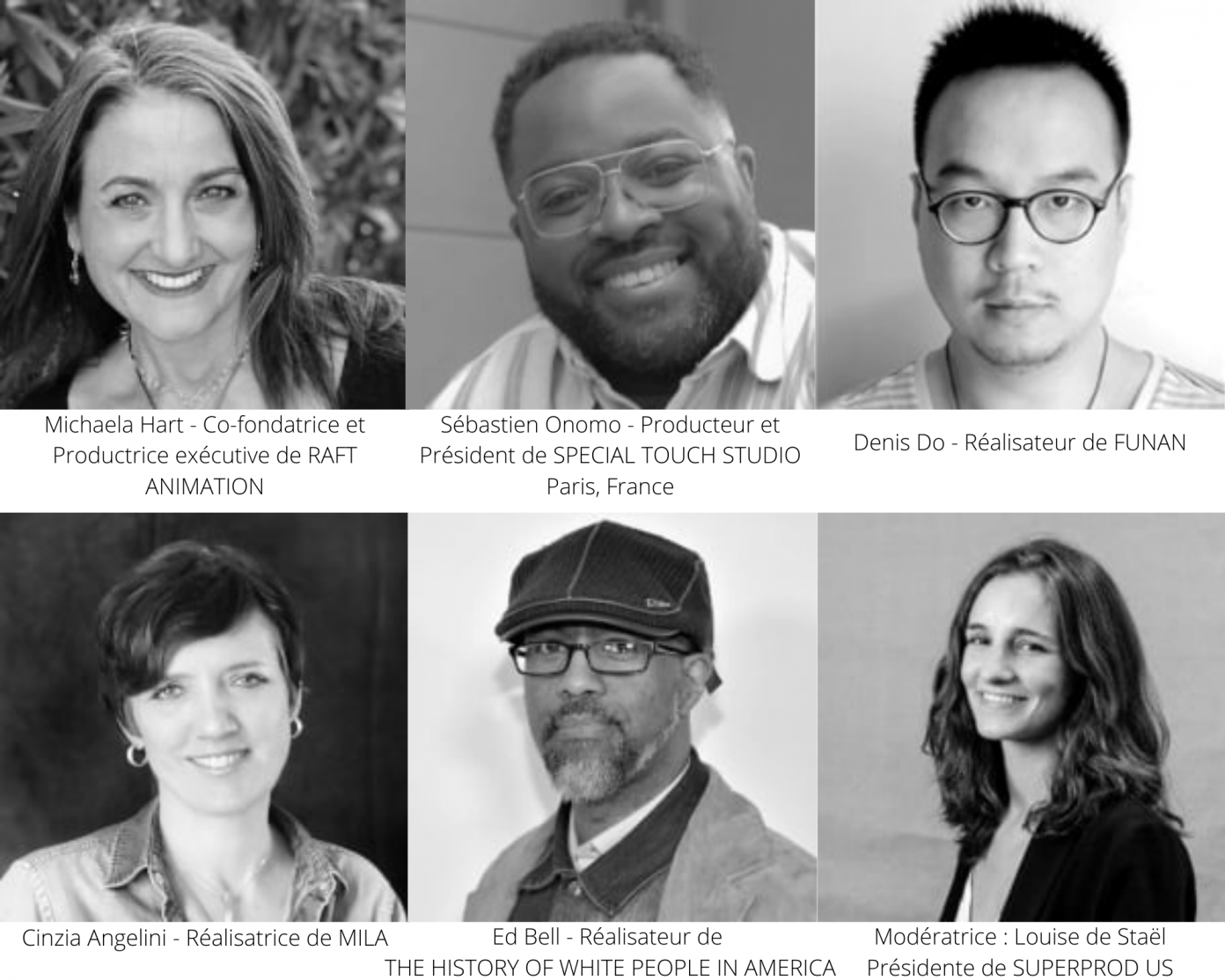 Michaela Hart – Co-founder and Executive Producer, RAFT ANIMATION
Michaela Hart is an animation  and multi-media producer, entrepreneur, artist, and activist who is focused on leading the animation industry into an exciting new realm. In 2019, Michaela and her partner, Chris Jenkins, founded RAFT Animation, a unique studio model for sustainable storytelling that leverages the power of positive narratives to inspire actions to better celebrate and care for our planet.
Sébastien Onomo – Producer and President of SPECIAL TOUCH STUDIO
Sébastien Onomo is a French producer who has been working in the film and audiovisual industry for ten years. A graduate of the Institut National de l'Audiovisuel (INA), he joined the production company Les Films d'ici (Serge Lalou) as an Associate Producer in 2010. In 2015, he founded Special Touch Studios with Olivier Laouchez and inaugurated the brand with the creation of Creative Touch Studios. 
Denis Do – Director of FUNAN
Passionate about images and drawing, Denis Do graduated in 2009 from the Gobelins school. The Ribbon, a film he co-directed while in school about a love story under the Chinese Cultural Revolution, confirmed his desire to work in cinema. His first feature film, Funan is a family story set during the Khmer Rouge period and inspired by his own mother's journey. His stories, inspired by his triple Franco-Sino-Cambodian culture, are intimate and strong on a human scale. 
Cinzia Angelini – Director of MILA
Cinzia Angelini is a story artist and director who has collaborated with Imageworks, Disney, Warner Bros, Dreamworks, and Illumination Ent. After writing and directing Mila, a high quality CG short film produced by the largest independent, world-wide virtual studio ever created, she joined Cinesite to direct the animated feature film Hitpig.
Ed Bell – Director of THE HISTORY OF WHITE PEOPLE IN AMERICA
Ed is a multiple award winning animation artist, director, and writer, whose work spotlights the joys and struggles of people of color, whether through the mediums of short films, animated series, features, or in VR. Ed is currently leading his team on PBS Digital's intense historical animated series History Of White People In America.
Moderator: Louise de Staël – Head of SUPERPROD LA
Louise de Staël opened Superprod's US office in Los Angeles in 2018, and since then has overseen the US activities of animation and live action of the Superprod Group and Superights invest.
A graduate from Paris-Dauphine in Finance and from HEC Business School, she joined Superprod in 2015 as CFO.
About French In Motion (FIM): 
Created in 2016, French In Motion is a nonprofit organization headquartered in New York City, with chapters in Los Angeles and Washington DC. They bring together a growing community of nearly 400 film and TV talent and professionals from both sides of the Atlantic.
Led by an executive board of seasoned industry executives and producers, French In Motion champions award-winning international co-productions in film and TV, including an Oscar nominated feature.
For further information, please visit frenchinmotion.org. 
Join the online discussion
Sign up to receive exclusive news and updates