Nina Childress Solo Show at the Nathalie Karg Gallery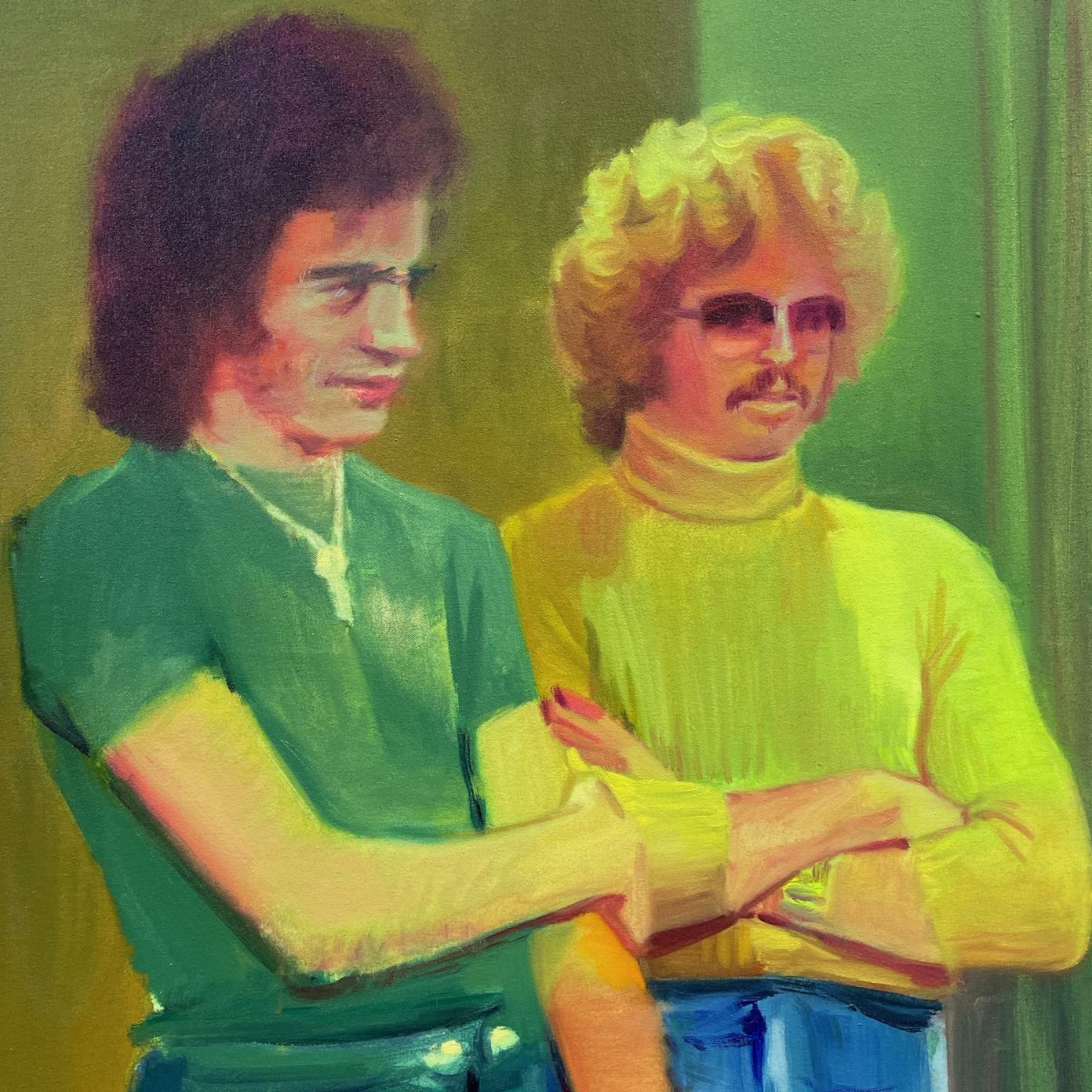 291 Grand St
New York, US 10002
February 10, 2022 - March 19, 2022
Who's That Girl? is an exhibition of new paintings and sculptures by the Franco-American artist Nina Childress. This will be Childress' first exhibition with the gallery and her first solo exhibition in the United States.
About Nina Childress: 
Nina Childress (b. 1961 in Pasadena, CA) is one of the most renowned and celebrated French painters of her generation, but before there was Nina Childress, there was Nina Kuss, muse of the French punk band Lucrate Milk. From 1985 to 1989, she joined the street artist collective Les Frères Ripoulin (1984-1988); significant members also included artists such as Pierre Huyghe and Claude Closky. Since the 1980s, Childress has dedicated herself to painting and to painting alone. Always reinventing herself and embracing all modes of representation, Childress has explored painting in abstraction and hyperrealism, magnified everyday objects, and created introspective self-portraits. Her work has been shown nationally and internationally, most notably at MAMCO (Geneva), Palais de Tokyo (Paris), Centre Régional d'Art Contemporain (Sète), Fondation d'entreprise Ricard (Paris), FRAC Limousin-Artothèque (Limoges), and Frac Nouvelle-Aquitaine MÉCA (Bordeaux), where she has a major retrospective on view through August 2022. In 2021, Nina Childress was nominated for the Chevalier of the Legion of Honor for her career in the arts.
About the exhibition: 
The highly expressive and shockingly colorful works on view explore the nature of celebrity, nostalgia, and the often troubled relationship between youth and beauty, particularly as these things pertain to women known for their image or pop cultural impact. Some of the faces gracing the gallery's walls are easily recognizable; others are less obvious and therefore beg the question: Who's That Girl?
Childress has always been drawn to faces. This is particularly true at this moment in the context of the pandemic, an era defined by feature obscuring mask wearing. The visages represented in this exhibition are mainly those of B-list celebrities of the 1970s, perhaps not known to many now, but iconic to Childress in her youth. Chosen not for their celebrity, or perhaps lack thereof, but rather for their expressions and the moods they elicit, Childress' work creates a snapshot of another time, brimming with feelings of warm nostalgia for the faces of her past that have now become altered due to the inevitable passage of time or, in some cases, some surgical intervention.
About the gallery: 
Nathalie Karg Gallery presents an inclusive, international program that showcases emerging and mid-career artists with diverse aesthetic interests, reflecting the gallery's mission to think beyond the medium.
Sign up to receive exclusive news and updates