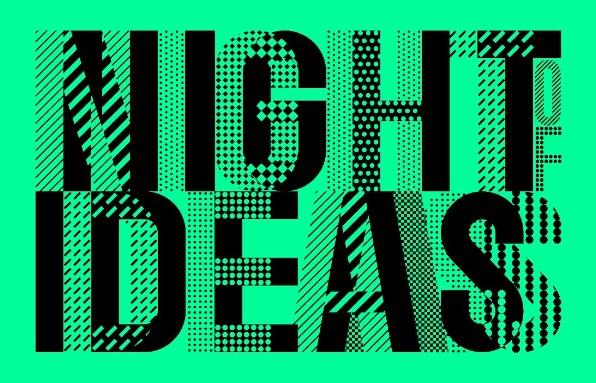 February 25 - March 5, 2023
Night of Ideas, Villa Albertine's flagship nocturnal marathon of philosophical debates, performances, readings and more is returning to more than 20 cities across the US from February 25 through March 5, 2023.
Night of Ideas invites thought leaders, activists, performers, authors, and academics to engage the public in discussion around a central question that addresses major, contemporary global issues.
Night of Ideas 2023 focuses on the theme More?, with each event approaching the challenge of building a more sustainable and equitable society from the vantage point of local issues, debates, and opportunities. From how to reach a point of more justice in Atlanta; to what 'more' really means in a growth-driven society in San Francisco; to looking at our uncertain future through young peoples' eyes in New York; to climate change in Pasadena and Phoenix; to exploring the limits of our universe through astronomy in Kansas City, Night of Ideas, taking place in more than 20 U.S. cities this year, asks attendees to consider how our world has been challenged by excess in all areas, and how ideas and collaboration could light the way to a more stable and peaceful tomorrow.
Participants include economist and musician and writer Felwine Sarr, artist Anne Plaisance, professor of African-American and Black/African diaspora studies Maboula Soumahoro, director, National Center for Civil and Human Rights Jill Savitt, Nobel prize winners Esther Duflo and Abhijit Banerjee, podcast host Léa Hirshfeld, director of the École Urbaine de Lyon, Michel Lussault, philosophers Nicolas Prévélakis, Barbara Cassin and Baptiste Morizot, architect and co-director of Z4A Ophélia Mantz, and jazz musicians Jack Sorel Music Trio, and Kim Clarke Trio among other high-profile speakers and Villa Albertine residents. 
Outside of New York, 2023 Night of Ideas events will take place at a record-breaking venues around the US and in Mexico:
Kansas City: Powell Observatory, Alliance Française – February 25, 2023 
Milwaukee: Schlitz Audubon Nature Center, Alliance Française – February 28, 2023 
New Orleans, Alliance Française – February 27, 2023
Minneapolis: Alliance Française – February 28, 2023 
Pasadena: Alliance Française – March 1, 2023
San Juan, Puerto Rico: Alliance Française – March 1, 2023
Los Angeles: Alliance Française – March 2, 2023
Los Angeles: University of Southern California – March 2, 2023
St. Louis: Webster University, Alliance Française – March 2, 2023  
Monterrey, Mexico: Universidad Autónoma de Nuevo León à Monterrey, (in partnership with the French Consulate in Houston) – March 2, 2023 
San Diego, Alliance Française – March 2, 2023   
Seattle: Alliance Française – March 3, 2023   
Boston: Harvard University – March 3, 2023  
Atlanta: National Center for Civil and Human Rights – March 4, 2023           
San Francisco: SF Public Library – March 4, 2023
Detroit: Alliance Française – March 5, 2023
More information can be found at nightofideas.org.
Night of Ideas 2023 is presented by Villa Albertine, in partnership with FACE Foundation and the Institut français.  
The national program in the US is made possible with major philanthropic support from Presenting Partner the Judy and Peter Blum Kovler Foundation, Mellon Foundation, and Carnegie Corporation of New York.  

The Judy and Peter Blum Kovler Foundation
The Foundation's work has included underwriting of such public spaces as Washington's Franklin D. Roosevelt Memorial, the National Museum of African American History and Culture, and the Holocaust Museum; and in New York the new Statue of Liberty Museum. In connection to French culture and history, it has underwritten efforts at Notre Dame restoration, the Louvre Endowment, and to Holocaust studies including the 1988 Academy Award winning documentary, Hotel Terminus, the Life and Times of Klaus Barbie. 

The Andrew W. Mellon Foundation
The Andrew W. Mellon Foundation is the nation's largest supporter of the arts and humanities. Since 1969, the Foundation has been guided by its core belief that the humanities and arts are essential to human understanding. The Foundation believes that the arts and humanities are where we express our complex humanity, and that everyone deserves the beauty, transcendence, and freedom that can be found there. Through our grants, we seek to build just communities enriched by meaning and empowered by critical thinking, where ideas and imagination can thrive.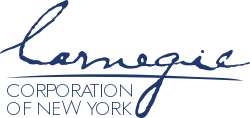 Carnegie Corporation of New York
Carnegie Corporation of New York is one of America's oldest grantmaking foundations, established in 1911 by Andrew Carnegie to promote the advancement and diffusion of knowledge and understanding. In keeping with this mandate, the Corporation's work focuses on the issues that Andrew Carnegie considered of paramount importance: international peace, the advancement of education and knowledge, and the strength of our democracy.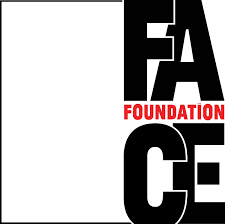 FACE Foundation is an American nonprofit organization dedicated to supporting French-American relations through innovative cultural and educational projects. In partnership with the Cultural Services of the French Embassy in the United States, FACE Foundation promotes artistic, literary, and educational exchange and collaboration between creative professionals from both countries. With additional corporate, foundation, and individual support, FACE Foundation administers grant programs in the performing and visual arts, cinema, translation, and secondary and higher education, while providing financial sponsorship to French-American festivals and other cultural initiatives. FACE Foundation focuses on new and recent work of living artists and the promotion of bilingualism and the French language.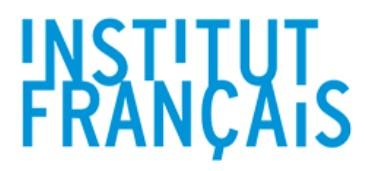 The Institut français is responsible for France's international cultural program. Supervised by both the Ministry for Europe and Foreign Affairs and by the Ministry of Culture, it promotes French culture abroad through cultural exchange initiatives. Operating in a space where the arts, intellectual exchange, cultural and social innovation, and linguistic partnerships interact and intersect, it is also responsible for promoting the French language and the sharing of works, artists, and ideas all over the world. The Institut français is one of Villa Albertine's main French partners.
Sign up to receive exclusive news and updates