Museum Talks | Washington, DC #6 The Barnes Foundation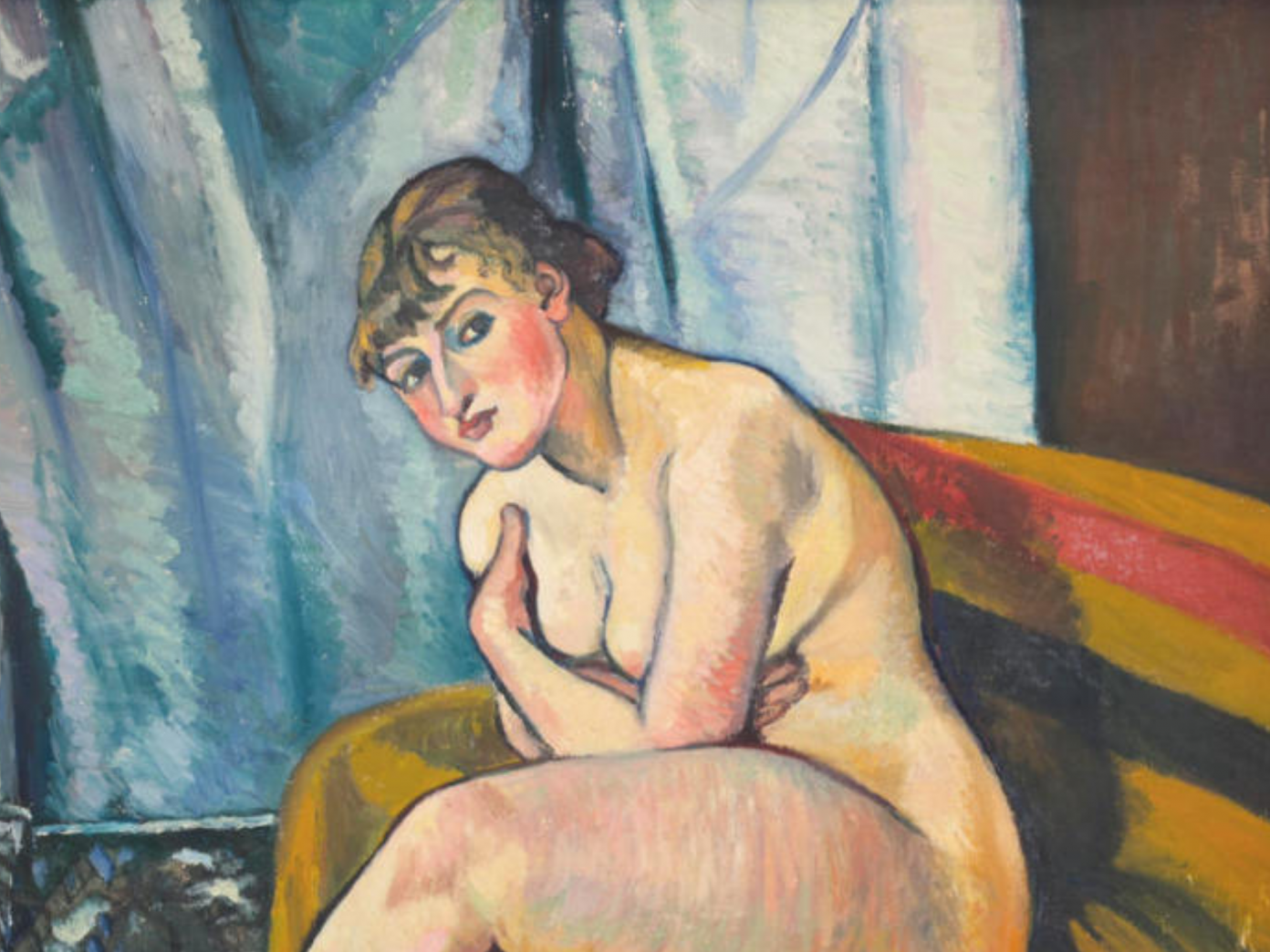 Museum Talks | Washington, DC is a program of curatorial talks proposed by the Villa Albertine in collaboration with the museums of the Washington DC area.
The sixth installment of Museum Talks | Washington, DC is featuring The Barnes Foundation on Suzanne Valadon: Model, Painter, Rebel's exhibition. 
Watch the replay
Explore the life, art, and legacy of groundbreaking French painter Suzanne Valadon in her first major US exhibition.
From a childhood marked by poverty to a career as a popular artist's model, Suzanne Valadon (born Marie-Clémentine Valadon, 1865–1938) defied the odds to become a successful artist, confounding societal expectations to assert her independence. The first self-taught woman to exhibit at the Salon de la Société Nationale des Beaux-Arts, she challenged behavioral codes with her art and lifestyle, breaking new ground with her unapologetic portraits and nudes.
This exhibition considers Valadon's rich contribution to the early 20th-century art world, the artist's agency in her career, and her business dealings and marketing strategies. Confrontational and witty, her works tackle themes that remain provocative today: female desire, the conflicts of marriage and motherhood, and a woman's experience of her own physicality.
Nancy Ireson
Nancy Ireson is the Barnes Foundation's Deputy Director for Collections and Exhibitions & Gund Family Chief Curator. A specialist in European art of the late 19th and early 20th centuries, Ireson joined the Barnes in August 2018. She began her curatorial career at the National Gallery, London, in 2005, after completing a PhD at the Courtauld Institute of Art. She worked at the Victoria & Albert Museum and the Courtauld Gallery, and was the Rothman Family Associate Curator at the Art Institute of Chicago before becoming Curator, International Art at Tate Modern, London in 2015.
The Barnes Foundation maintains and displays one of the world's leading collections of French impressionist and post-impressionist paintings. The mission of the Barnes is to promote the advancement of education and the appreciation of the fine arts and horticulture. 
Sign up to receive exclusive news and updates