Museum Talks | Washington, DC #2 Middle East Institute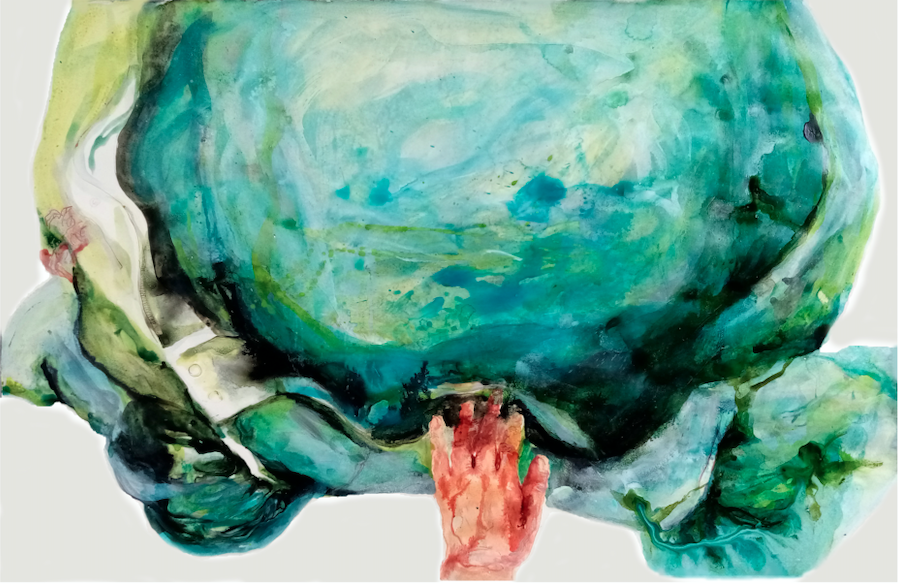 Museum Talks | Washington, DC is a program of curatorial talks proposed by the Villa Albertine in collaboration with the museums of the Washington DC area.
Watch the replay
"Narrating Memories Of The Homeland: Paris-Based Syrian Artists Reflect on the War"
The Middle East Institute's Arts and Culture Center and The Cultural Services of the French Embassy are pleased to host a conversation with leading Syrian contemporary artists, Bady Dalloul and Nagham Hodaifa. The Paris-based artists will reflect on the past decade of conflict and trauma, its impact and influence on their work and their relationship to their homeland.
Dalloul grew up in France, the son of prominent Syrian artists. His work confronts the notion of what is real and imagined while challenging the process of writing history. Hodaifa, who fled to France from Syria during the conflict, explores the human condition through the representation of the body. Both artists are in the current MEI Art Gallery exhibit In This Moonless Black Night: Syrian Art After the Uprising, featuring leading contemporary Syrian artists chronicling the hope, trauma, and pain of the past decade through their practice. 
The artists will be in conversation with Vanessa Badré, art historian, lawyer, and faculty fellow at American University.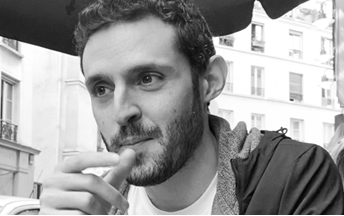 Born to Syrian parents in Paris in 1986, Bady Dalloul is a French-Syrian multimedia artist whose work reflects a strong socio-political and historical dimension. His practice both confronts and brings together the imaginary and the real, while challenging the process of writing history. Dalloul graduated from the École Nationale Supérieure des Beaux-Arts de Paris in 2015 with honors from the jury. His work has been exhibited at the MAC/VAL (2017), the Arab World Institute, the Gulbenkian Foundation (2018), the Palais de Tokyo (2020) and IVAM of Valencia (2020). In 2017, he was nominated for the Prix découverte des Amis du Palais de Tokyo, and in 2018 he was awarded the Prix des Amis de l'IMA. His work is part of the collections of the Arab Museum of Modern Art (Mathaf) Qatar, MAC/VAL, the Kadist Foundation, the Frac Île-de-France and the Institut du Monde Arabe.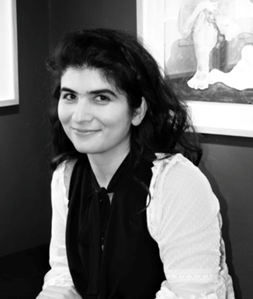 Nagham Hodaifa is a Syrian artist whose drawings and paintings address the theme of female temporality transmitted through gifts. Most of her paintings dealing with this subject are of the artist's height, but are intentionally headless and faceless. Born in Syria in 1981, Nagham Hodaifa graduated from the Department of Painting, Faculty of Fine Arts, Damascus University and received her PhD in contemporary art history from the Paris-Sorbonne University. She has held many exhibitions and performances, sometimes creating multi-disciplinary events by combining painting with music, dance, poetry and calligraphy.
Sign up to receive exclusive news and updates