Museum Talks | Washington, DC #10 The Walters Art Museum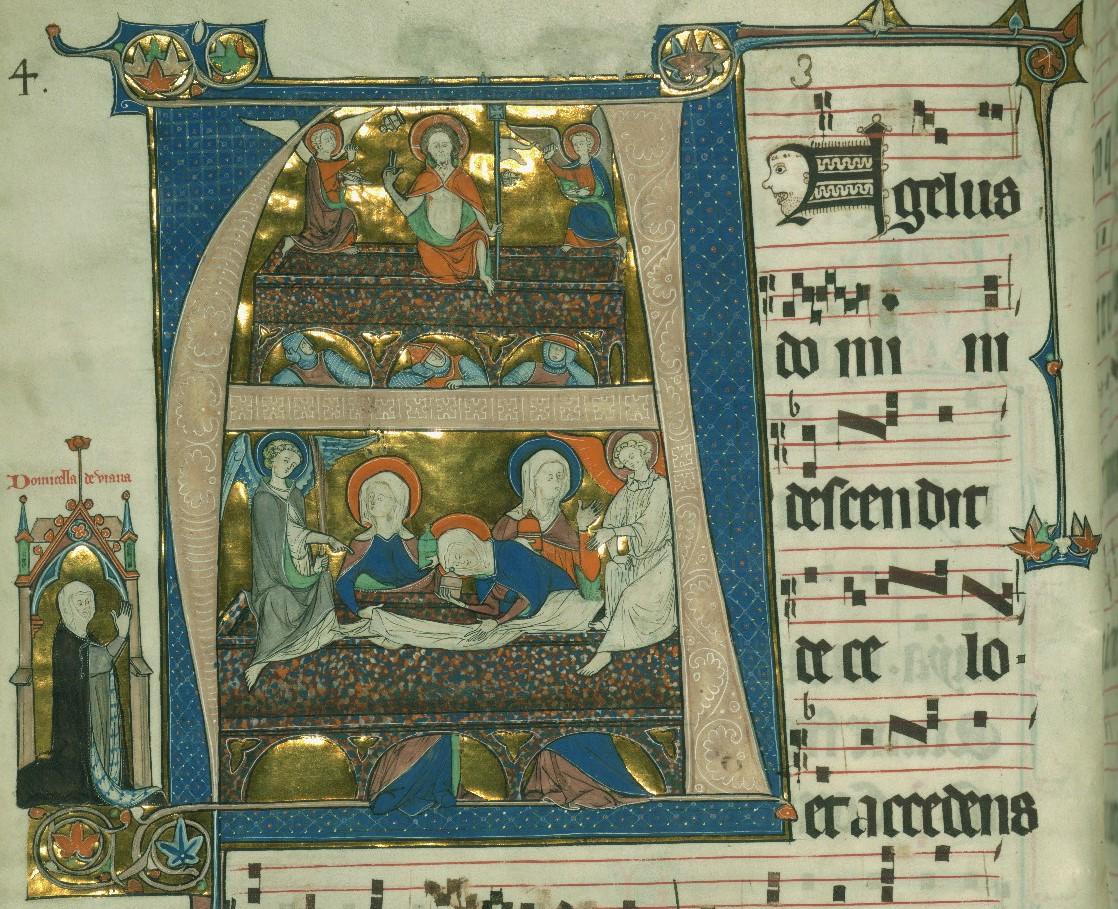 Museum Talks | Washington, DC is a program of curatorial talks proposed by the Villa Albertine in collaboration with the museums of the DMV area.
We are honored to be joined by Julia Marciari-Alexander, PhD, Andrea B. and John H. Laporte Director of the Walters Art Museum, Jo Briggs, Jennie Walters Delano Curator of 18th- and 19th-Century Art at the Walters Art Museum, and Dr. Lynley Anne Herbert, PhD, Curator of Rare Books and Manuscripts & Curatorial Chair, for a virtual talk presenting their collections on May 24th at 6:00 pm.
This conversation will be moderated by Faya Causey, former Head of academic programs at the NGA, and followed by a Q&A session with the audience.
Julia Marciari-Alexander, Director of the Walters Art Museum
She has served as Executive Director & CEO of the Walters Art Museum since 2013. The fifth director of the Walters, she is the first woman to hold the post. During her tenure she has overseen the completion of a $30 million endowment campaign and a major restructuring of the organization. She is inspired by the collaborative work that she and the team at the museum do to create exhibitions and public and educational programs that connect the wide-ranging and diverse communities the Walters serves.
Marciari-Alexander came to the Walters from the San Diego Museum of Art (SDMA) where she served from 2008 to 2013 as the Deputy Director for Curatorial Affairs as well as periods in which she held the positions of Interim Co-Director (2009–2010) and Interim Deputy Director for Education (2010–2011). Prior to her work with SDMA, she spent more than ten years at the Yale Center for British Art, first as a curator and then as an Associate Director.
She earned her MA and PhD in History of Art at Yale University. She also received an MA in French Literature from New York University and a BA in Art History and French at Wellesley College. Marciari-Alexander is married to John Marciari, the Charles W. Engelhard Curator and Head of the Department of Drawings and Prints at the Morgan Library & Museum in New York. They and their teenage twins, Beatrice and Jack, reside in Baltimore City.
Jo Briggs, Jennie Walters Delano Curator of 18th- and 19th-Century Art at the Walters Art Museum
Jo Briggs is the Jennie Walters Delano Curator of 18th- and 19th-Century Art at the Walters Art Museum in Baltimore, where she has worked since 2011. Her published work focuses on British visual and material culture, European academic art, and the history of collecting in 19th-century America. She is the co-curator of Majolica Mania: Transatlantic Pottery in England and the United States, 1850-1915, with Susan Weber, Director of the Bard Graduate Center, and co-editor of the three volume accompanying catalogue. In 2016, Manchester University Press published her first book Novelty Fair: British Visual Culture between Chartism and the Great Exhibition. Jo studied for her doctorate in Art History at Yale University.
Dr. Lynley Anne Herbert, Curator of Rare Books and Manuscripts & Curatorial Chair
As curator of a collection containing nearly 1,000 manuscripts and 3,500 rare printed books spanning time and place, Lynley's research and exhibition projects have ranged from the twelfth-century St. Francis Missal, to a 19th-century prayerbook woven out of silk, and a unique fourteenth-century lace-cut Book of Hours. In addition to researching and displaying the existing collection, she has also worked to grow it, helping acquire new books such as a seventeenth-century illuminated Lutheran treatise, a Neogothic Missal, and most recently, the first compendium of knowledge about the cultural traditions of Scandinavia from 1555.
Dive into history at the Walters Art Museum, which includes collections spanning more than seven millennia, from 5,000 BCE to the 21st century. The museum is located in the Mount Vernon Cultural District, one of Baltimore's most iconic neighborhoods—which includes other art museums, theaters, concert venues and historic landmarks. The museum's remarkable permanent collection features ancient Asian art, textiles and furniture, jewelry, arms and armor, and 19th century European art from masters including Millet, Rousseau, Monet, and Manet.
Zoom link will be sent before the event.
© the Walters Art Museum
Beaupre Antiphonary, Vol. 1, dated 1280 CE, Parchment
fol. 3v: Initial "A" with the Resurrection and three Marys at the tomb
Walters Ms. W.759

The Walters Art Museum is among America's most distinctive museums, forging connections between people and art from cultures around the world and spanning seven millennia. Through its collections, exhibitions, and education programs, the Walters engages the City of Baltimore, Maryland, and audiences across the globe. Located in Baltimore's Mount Vernon neighborhood, the Walters is free for all. 
Sign up to receive exclusive news and updates