Michael Haneke: An American Cinematheque Retrospective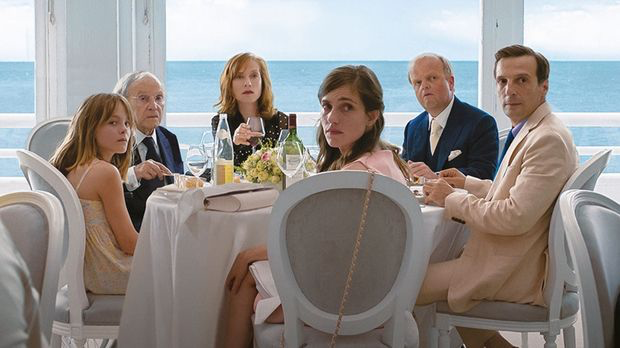 The American Cinematheque presents this complete film retrospective for one of the most celebrated filmmakers of all time, Michael Haneke. The series culminates in a live virtual career conversation with the director, followed by a double feature of The Piano Teacher and Amour.
French co-productions include:
Time of the Wolf – May 4
When Anna and her family arrive at their holiday home, they find it occupied by strangers. This confrontation is just the beginning of a painful learning process.
2003, Drama, DCP, 113 mins, Strand Releasing
Happy End – May 18 
A well-to-do French family deals with a series of setbacks and crises.
2017, Drama, DCP, 107 mins, Sony Pictures Classics
Caché – May 20
A married couple is terrorized by a series of surveillance videotapes left on their front porch.
2005, Drama, 35mm, 118 mins, Janus
Code Unknown – May 20
A young man harasses a homeless woman, another man protests, the police arrest both and the woman has to leave the country. What were their various story-lines leading up to this event?
2000, Drama, Mystery, Thriller, DCP, 117 mins, Sony Pictures Classics
The White Ribbon – May 11 & 21
On the eve of World War I, paranoia builds among the residents of a Protestant village in Northern Germany where strange and violent accidents are taking place.
2009, Drama, 35mm, 144 mins Sony Pictures Classics
Funny Games (US) – May 26
Two psychopathic young men take a family hostage in their cabin.
2007, Drama, Mystery, Thriller, DCP, 117 mins, Park Circus
The Piano Teacher – June 3
An unmarried piano teacher in a state of emotional and sexual disequilibrium enters into a sadomasochistic relationship with her student.
2001, Drama, DCP, 130 mins, Janus Films
Amour – June 3
Georges and Anne are an octogenarian couple. They are cultivated, retired music teachers. Their daughter, also a musician, lives in Britain with her family. One day, Anne has a stroke, and the couple's bond of love is severely tested.
2012, Drama, 35mm, 127 mins, Sony Pictures Classic
Click here for more information!
Sign up to receive exclusive news and updates