Mezzanine Presents: Deception Premiere with Arnaud Desplechin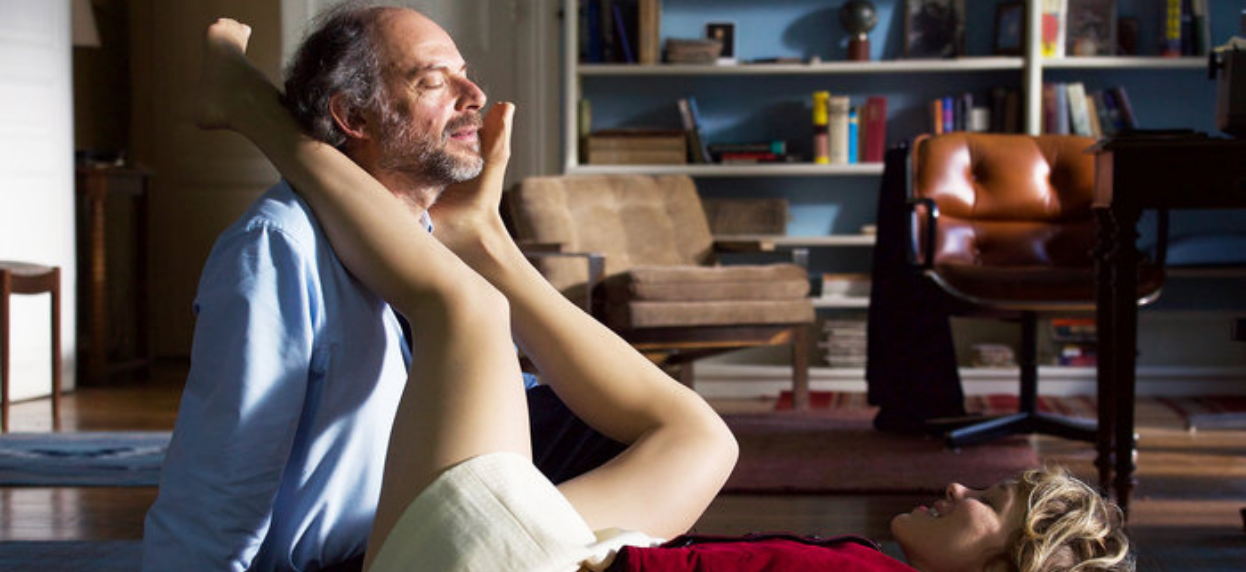 March 3 & 4, 2022 | 7:30pm
Mezzanine presents a two-night, in-person series on March 3 & 4 with Arnaud Desplechin for the premiere of his new film Deception will be premiering at Lumiere Music Hall.
Mezzanine presents…
Arnaud Desplechin
Mezzanine invites you to discover the work of French director Arnaud Desplechin on March 3 and 4 as he presents his latest feature film, Deception (2021)—an adaptation of Philip Roth's novel of the same name— for the first time in Los Angeles! 
Desplechin's visit will also be accompanied by screenings of the newly restored version of his first medium-length film, Life of the Dead (1991), followed by his carte-blanche selection, Petite conversation familial (2001), directed by Hélène Lapiower. 
Arnaud Desplechin, born in Roubaix on October 31, 1960, made his film debut as a director of photography. His achievements behind the camera were quickly recognized by the press, and his first feature film (La Sentinelle, 1992), was part of the Cannes festival selection. Praised as one of the representatives of a new generation of French filmmakers, he is also passionate about American culture, having filmed in the United States in 2013 for his film Jimmy P. (Psychotherapy of a Plains Indian). It is with pleasure that Mezzanine welcomes him back to the United States to meet with him during his two-day residency.
Program:
La vie de morts (1991) + Petite conversation familiale (2001), followed by a conversation with Arnaud Desplechin 
Thursday, March 3, 7:30pm 
2220 Arts + Archives, 2220 Beverly Blvd, Los Angeles, CA 90057
La vie des morts, which will be screened in its restored digital version, is Arnaud Desplechin's first medium-length film. Awarded the Jean Vigo Prize, it explores the family ties of the relatives of Patrick, a 20-year-old man who has just attempted suicide. All of the hallmarks of Desplechin's style–his vivid sense of character, the high-wire balance of interpersonal relationships and their related anxieties, and stirring literary allusions–were already on display in this debut, which kicked off a string of 1990s masterpieces.
Deception (2021), followed by a discussion with Arnaud Desplechin 
Friday, March 4, 7:30pm 
Lumiere Music Hall, 9036 Wilshire Blvd, Beverly Hills, CA 90211
US premiere
Based on the 1990 autobiographical novel by Philip Roth, Desplechin's new film is a passion project thirty years in the making, adapted for the screen with Julie Peyr. It tells the story of a married American writer named Philip (Denis Podalydès) living in London, and his intellectual and erotic tryst with a married Englishwoman (Léa Seydoux), trapped with a small child in a loveless upper-middle-class household. The lives of both characters are gradually revealed as they talk, before and after making love.
Click here for more information & tickets.
Sign up to receive exclusive news and updates