Meet filmmakers Diane Sara Bouzgarrou and Thomas Jenkoe at the American Cinematheque for screening of The Last Hillbilly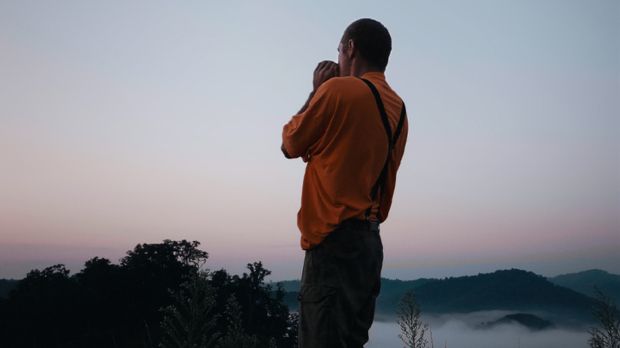 1822 N Vermont Ave
Los Angeles, CA 90027

September 16, 2023 | 4pm PT
On Saturday, September 16, 2023, 4pm PT, join us for an exclusive screening of The Last Hillbilly, feature documentary by Villa Albertine residents Diane Sara Bouzgarrou and Thomas Jenkoe. The film will be followed by a Q&A with the two filmmakers, as moderated by Villa Albertine in Los Angeles's new director, Aude Hesbert. The screening is presented by the American Cinematheque at Los Feliz 3 Theatre.
Talcum, Eastern Kentucky. A remote rural area where people feel less American than Appalachian.
For decades, Brian Ritchie and his family have been living there. But the mines have been shut down, with nothing to replace them. And over time, the inhabitants have seen an explosive mix made of economic decline, ecological disaster, and social violence, develop.
In the US they are often called "hillbillies." An insult some of them use to define themselves, almost as a provocation.
Among them, Brian.
Caught between a mythical past and an indiscernible future, Brian is one of the last witnesses of a vanishing world, that inspires his poetry.
Directors: Diane Sara Bouzgarrou & Thomas Jenkoe
80 minutes | France, Qatar
Tickets may be reserved here.
You can read Variety's review of this "Poetic Look at the Demise of White Rural America" here and learn about the filmmakers' current residency in Bakersfield, CA here.
Sign up to receive exclusive news and updates