Marcel Ophüls's The Sorrow and the Pity at the American Cinematheque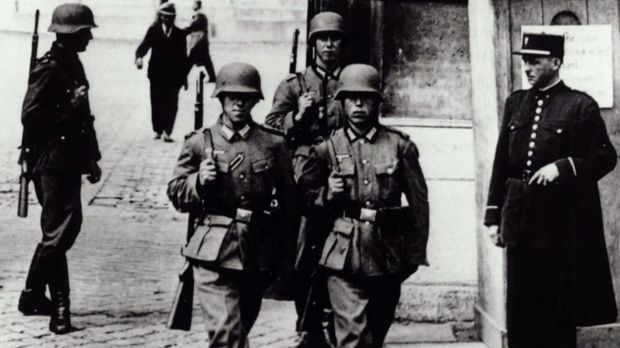 Aero Theatre
1328 Montana Ave
Santa Monica, US 90403
February 26, 2023 | 7pm
From its first release at an underground theater in Paris, this account of France's occupation under Nazi regime has been acclaimed as one of the most moving and influential films ever made.
Director Marcel Ophüls interviewed the residents of Clermont-Ferrand who remembered the occupation, as well as government officials, writers, farmers, artists, and German veterans. Here, in their own words, is the story of how ordinary citizens and leaders alike behaved under military siege. A triumph of on-the-ground filmmaking, THE SORROW AND THE PITY remains gripping, appalling, and exhilarating for its transparent view upon humanity. 
New Restoration, DCP, B&W, 259 min. Director: Marcel Ophüls. Screenwriters: Marcel Ophüls and André Harris. France, Switzerland, and Germany, 1969.
 –  Introduction by Andreas-Benjamin Seyfert, grandson of Marcel Ophüls
Click here for more information and to buy tickets.
 
Sign up to receive exclusive news and updates