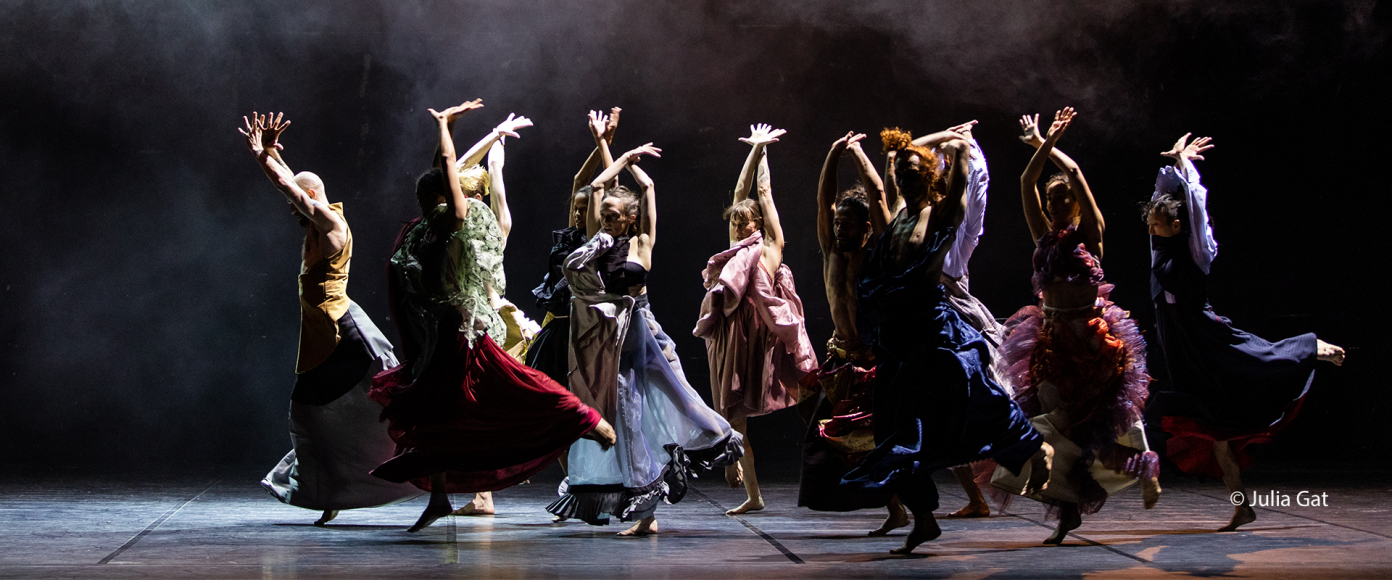 Carolina Performing Arts
114 E Cameron Ave
Chapel Hill, US 27514
December 7, 2022 | 8pm
Emanuel Gat's work explores the intersections between choreography, music, audio and visuals to move audiences and tell stories. This exuberant ode to the '80s, set to the music of British duo Tears For Fears, builds on the eccentric rigor that defines Emanuel Gat Dance. The company, founded in Tel Aviv and now based in Marseille, premiered LOVETRAIN2020 at Montpellier Danse festival during the pandemic. With adventurous costumes by Thomas Bradley and lighting by Gat himself, this performance for 14 dancers—a story of people moving forward as they come together, drift apart, push, pull, and question—swings vigorously between stark silence and sing-alongs to "Shout" and "Everybody Wants to Rule the World."
Emanuel Gat was born in Israel in 1969. His first encounter with dance was at the age of 23 during a workshop led by Israeli choreographer Nir Ben Gal. Few months later he joined the Liat Dror Nir Ben Gal Company with whom he toured internationally. He started working as an independent choreographer in 1994.  
Emanuel Gat is regularly invited by companies and structures for which he creates or transmits pieces. He worked for the first time with Ballet de l'Opéra de Paris in 2009, for which he created the piece Hark!. In France, he also choreographed pieces for Ballet du Rhin (Observation Action in 2010), the Ballet National de Marseille (Organizing Demons in 2012), the Ballet de Lorraine (Transposition #1 and Transposition #2 in 2013) and the Opéra de Lyon (Sunshine in 2014). 
Tickets to the event can be found here:  https://tickets.carolinaperformingarts.org/packages 
Presented in partnership with American Dance Festival, Duke Arts and NC State LIVE.
With the support of FUSED (French U.S. Exchange in Dance), a program of Villa Albertine and FACE Foundation
Sign up to receive exclusive news and updates