"Les Rencontres AJC outre-mer"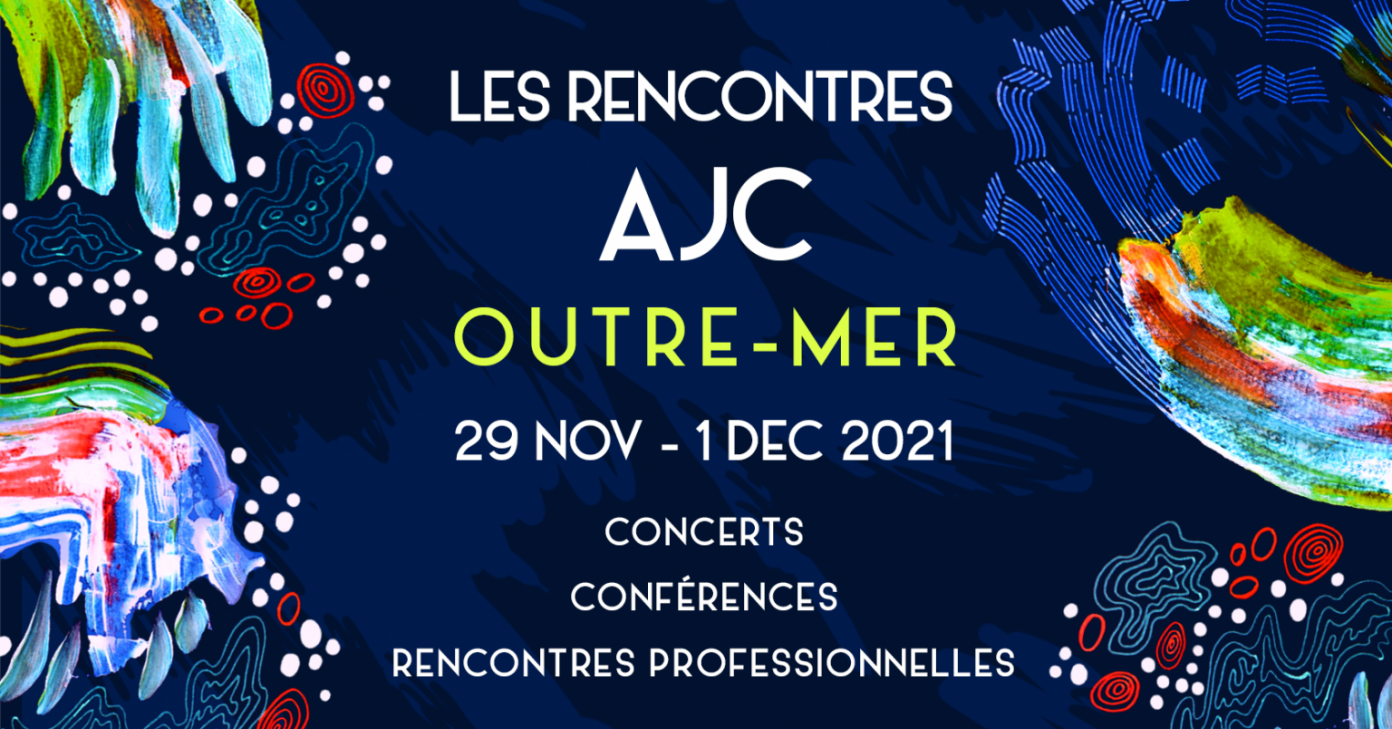 From November 29 to December 1, the AJC overseas meetings will be held in the great Paris, with a series of concerts and conferences.
About AJC : 
Born in 1993, AJC is a collective of 80 presenters (festivals, clubs, labeled stages,…) defending a programming built on a militant and progressive idea of jazz: contemporary, creative, generous and whose purpose is part of affirmed cultural projects and citizens.
AJC is also involved in various collective projects, convinced that they contribute to a better circulation of artists, to the emergence of new talents and to the recognition of European jazz among new audiences.
Today AJC is a place of territorial networking, a resource center, a space of representation and visibility, a time for collective reflection as well as a network of actions and projects.
About the AJC overseas meetings :
The AJC Encounters have been imagined as a space for artistic discoveries and professional meetings around the emerging scene of jazz territories still too unknown. After a 2019 edition dedicated to Nordic jazz, the AJC network, committed alongside many overseas partners, devotes its 2021 edition to the French Overseas Territories. On the program for these three days: professional meetings and conferences at the Cité internationale des arts and 9 concerts at the Dynamo de Banlieues Bleues, including the first of the Jazz Migration #7 tour!
Sign up to receive exclusive news and updates