The learned ladies, Moliere in the Park, free staged reading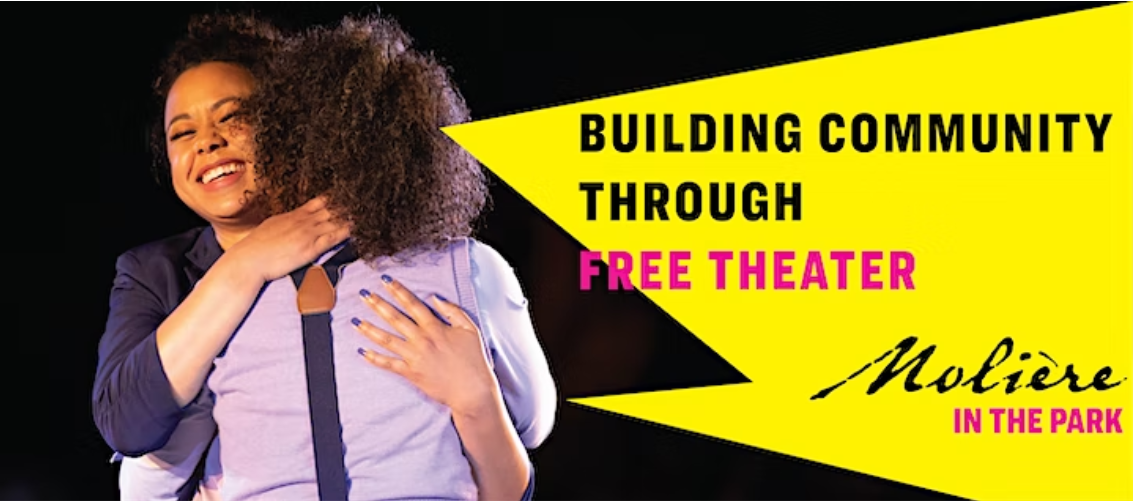 The Picnic House in Prospect Park
40 West Drive
Brooklyn, US 11215
December 16, 2022 - December 17, 2022
The Learned Ladies by Molière
The learned ladies by Molière,  a staged reading directed by Lucie Tiberghien, with the translation by Pulitzer Prize winner Richard Wilbur.  will be played at the Picnic House, Prospect Park. 
The Story:
In Henriette's household, two epic wars rage; one between the sexes and one between the mind and the body.  Sisters, mothers, fathers, uncles, lovers, pretentious fools, and dangerous ones too, all have fallen prey to their own extreme beliefs. Will sanity and reason return and allow peace to spread its wings, once again? We may not know until we sink to the bottom and back.
Produced by Molière in the Park and in Partnership with LeFrak Center at Lakeside and Prospect Park Alliance.
Staged reading free & open to all : 
December 16, 11:00 AM – 1:00 PM EST
December 16, 7:00 PM – 9:00 PM EST
December 17, 7:00 PM – 9:00 PM EST
at The Picnic House in Prospect Park
Starring:
Kaliswa Brewster, Chris Henry Coffey, Lisa Gorlitski, Brian Keane, Keshav Moodliar, Jennifer Mudge, Margaret Odette, Michelle Veintimilla
A few more exciting faces will be joining this cast – so stay tuned!
The Team
Director: Lucie Tiberghien
Producer: Garth Belcon
​Presented in Partnership with LeFrak Center at Lakeside and Prospect Park Alliance
More Information
In English. Running Time 1 hour 45 minutes. The student matinee will be followed by a Q&A with the artists involved.
About Molière in the Park
Molière in the Park is driven by the conviction that neighborhoods with easy, regular, and affordable access to theater are breeding grounds for thriving individuals, families, and communities. We believe theater promotes health and hope. It encourages communal reflection and fosters empathy as a core value. It is one of the cornerstones of a functioning society.
Founded in 2018 by Lucie Tiberghien and Garth Belcon, MIP is now becoming an annual staple of Brooklyn's foray into summer, and is the sole company in the borough dedicated to bringing FREE theater of the highest caliber to all of the people of Brooklyn, annually.
Please consider making a tax-deductible donation when you reserve your free ticket, or visit Molière in the Park to help us continue to present programs like these.
Sign up to receive exclusive news and updates